Black Ops Cold War: Treyarch needs to buff the Chopper Gunner
We're just over two weeks away from the launch of Call of Duty: Black Ops Cold War. Fans are starting to get anxious as they do every year, hopeful for the next great title in the long-standing franchise. Although, if the open beta was any indication, the newest game in the Black Ops series won't be that next great title without some work. We've gone over what needs working on at length, but there's one small aspect that no one seems to be talking about. The top scorestreak in Black Ops Cold War, the Chopper Gunner, needs a buff to improve the streak system overall.
The proposed Chopper Gunner buff in Black Ops Cold War
For this new entry, Treyarch decided to change things up substantially when it came to scorestreaks. Instead of the traditional resetting upon death system, streaks now carry over from life to life. A controversial change, many fans still aren't set on the new implementation. However, if the streaks are high-powered, it slightly makes up for the change in direction.
Unfortunately, the scorestreaks we had access to in the Black Ops Cold War beta weren't too great. The War Machine, Artillery Strike, and UAV were the highlights. As for the rest of the field, some improvements are needed. Although, none need a buff more than the Chopper Gunner.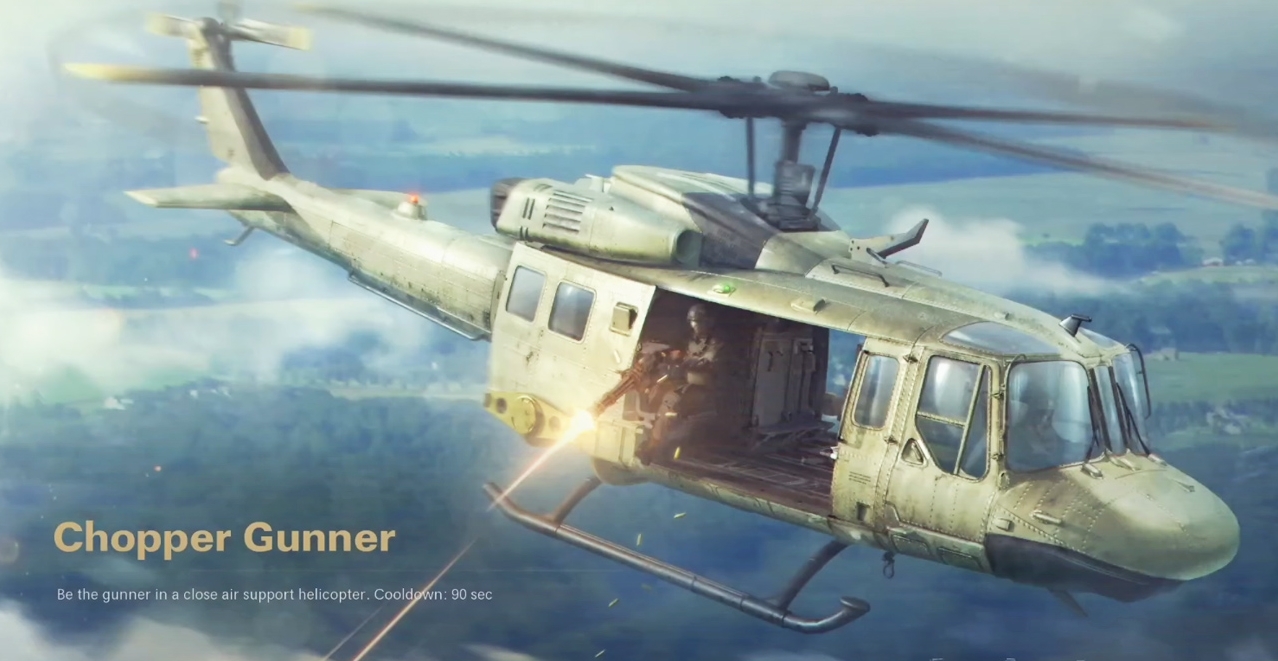 Image via Activision
The top streak in the game, this classic COD item needs no change to its overall firepower. You can truly rain down hellfire when in the gunner seat as long as you're on the right map. The problem is, you can take down a Chopper Gunner in a matter of seconds.
With the 17.7″ Calvary Launcher barrel, which is available on most rifles, you gain a 200% increase to vehicle damage. With this attachment in hand, you can shoot down a Chopper Gunner in one clip. To make matters worse, the default RPD class has this attachment already equipped, so you can simply swap to it whenever that streak is in the air.
In order to make the Chopper Gunner worth using, Treyarch needs to either nerf the Calvary Launcher barrel or increase the Chopper Gunner's health. The top streak in Black Ops Cold War needs to be deadly and right now, it simply isn't.
What do you think of the idea? Let us know, and keep up with Daily Esports for all Call of Duty news.
Source: Read Full Article