Casters Uber and Mr X return for 2020 Overwatch League season
Overwatch League casters Mitch "Uber" Leslie and Matthew "Mr X" Morello posted to Twitter to confirm that they would be returning to cast the 2020 season. With the recent departures of many others on the talent team, fans were unsure whether the duo would do the same. This announcement comes just one day before the start of season 3 of the Overwatch League.
For the casting duo that never sleeps, it's only fitting they go to the city that never sleeps

@UberShouts & @MattMrX will be casting at the @NYXL event this weekend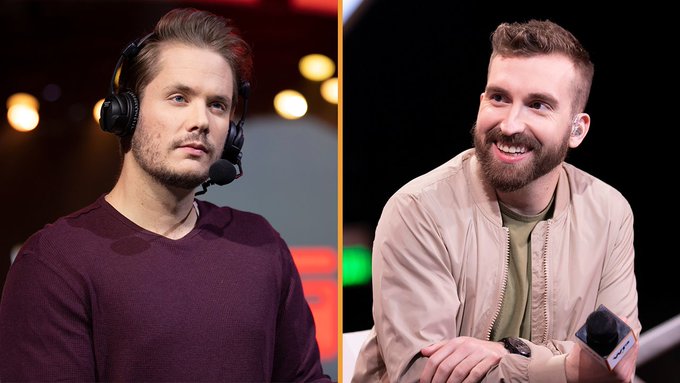 Return to Overwatch League
Both casters have been with the competitive Overwatch scene as a commentator since 2016. Mr X has previously done casting work for the Call of Duty World League and had experience as a professional esports player in first-person shooter Rainbow Six: Vegas 2 from 2007. On the other hand, Uber has worked with titles like World of Tanks, League of Legends, and Counter-Strike: Global Offensive, among others.

The two first started working together at the 2016 Overwatch World Cup. Since then, they have cast the Overwatch League Inaugural Season, Regular Season, and both the 2018 and 2019 iterations of the Overwatch World Cup. While the two are familiar faces, many others like Erik "DoA" Lonnquist, Christopher "MonteCristo" Mykles, Chris "Puckett" Puckett, and Auguste "Semmler" Massonnat have left because of "creative differences."

Uber, Mr X in 2020 season
Nevertheless, new additions in Andrew "ZP" Rush, Jake "JAKE" Lyon, Jack "Jaws" Wright, Robert "Hexagrams" Kirkbride, and more will fill in the gaps. With a home and away game requirement during the 2020 season, casters will have to travel a lot more. While this doesn't seem as big of a problem for those working as commentators compared to esports players themselves, we'll have to see if they also get burned out.
The two will make their debut for the 2020 season at the Hammerstein Ballroom in Manhattan, New York. This will feature teams like the Paris Eternal, Toronto Defiant, London Spitfire, Boston Uprising, and New York Excelsior battling it out on the weekend of Feb. 8 – 9.

Source: Read Full Article