ChipSa slams recent Doomfist nerf on Overwatch's PTR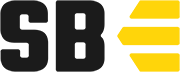 This article is brought to you by StatBanana, the best Overwatch strategy tool.
The recent update to the Overwatch Public Test Region has had a few days to sink in, and the Philadelphia Fusion's newest DPS star Philip "ChipSa" Graham is among many fans dissatisfied with the changes included in the patch. The Overwatch League player had a few words to say about Doomfist's recent nerfs during a livestream today.
"What makes Doom fun is the fluid movement," ChipSa said. "Flying around the map, and doings these sick these combos and making these sick outplays—you can't do this anymore. Because your uppercut fucks you. If you play against any hero in the game that can do damage, you uppercutting is going to get you killed."
Chipsa's opinion on the PTR changes of Doomfist.
Clip of ChipSa Playing Overwatch – Clipped by mobanewbie
Source: Read Full Article