Mortal Kombat 11 Dropped From EVO 2020 Lineup
Mortal Kombat 11 has been left off of the EVO 2020 lineup which means there will be no presence from NetherRealm at the event for the first time in a decade.
The competitive gaming scene is thriving right now. From Fortnite to League of Legends to CS:GO, there is big money to be made in esports. However, the video games that best lends themselves to the competitive scene is the fighting genre. One on one battles between some of the best players in the world on their respective games is fascinating for viewers to watch.
In terms of the biggest fighting game events on the jam-packed calendar, none are bigger than EVO. Scheduled to take place at the Mandalay Bay Hotel in Las Vegas this summer, EVO has already been making news almost six months ahead of time by announcing its lineup for this year's tournament.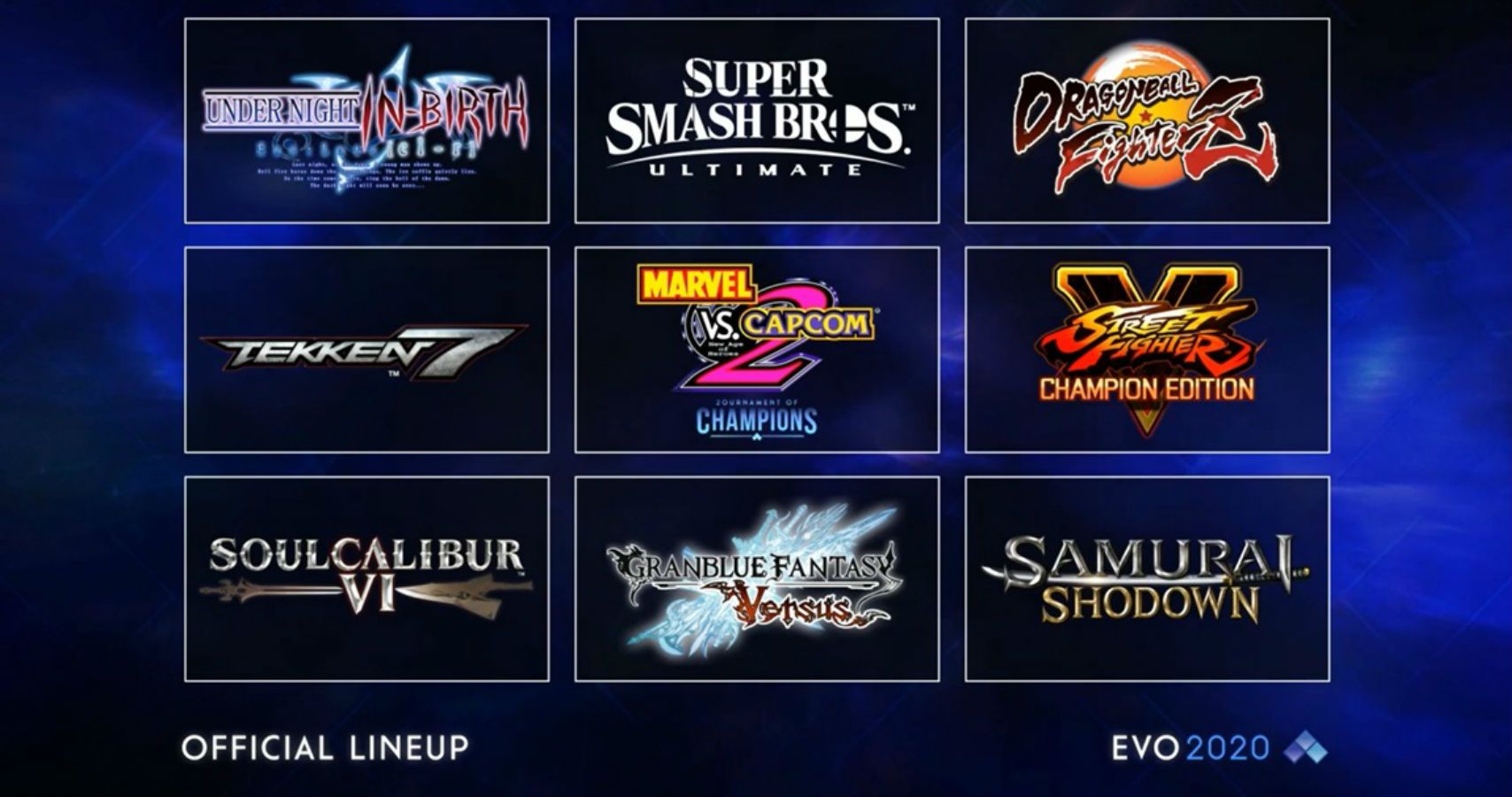 Most of the games announced are as expected (check out the full list above) but there is also one glaring omission. Mortal Kombat 11. MK 11 is less than a year old and has a bustling competitive scene, but apparently there will be no place for it on the main stage at this year's EVO. This follows on from its inclusion being questioned last year since the game had only been on the market for three months before the start of EVO 2019.
What's more, the lack of MK 11 at EVO 2020 marks the first time since 2010 that the game's developers NetherRealm will not be featured at the event. Between various MK and Injustice releases, the developer has had something to shout about at EVO every single year starting all the way back in 2011. This year, NetherRealm and MK players will have to find something else to do from July 31, 20201, to August 2, 2020.
EVO shocking its fans, players, and attendees by leaving what appears to be an obvious choice off of its lineup appears to be becoming somewhat of a trend. Last year, Super Smash Bros. Melee was removed from the slate. Due to the release of Ultimate, and the age of Melee, that omission made a lot more sense than the one players have been faced with this year, though.
Source: Shacknews
Source: Read Full Article