Overwatch League teams add new "hashflags" to Twitter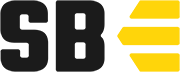 This article is brought to you by StatBanana, the best Overwatch strategy tool.
Some Overwatch League teams are likely regretting how far technology on social media has advanced today.
The 2020 Overwatch League season starts in just over a month and numerous teams are adding new "hashflags" on Twitter. Hashflags are Twitter hashtags that include a picture, like the team's logo. One bot account is revealing the new hashflags as they're added to Twitter—and a few of them are questionable at best. 
The Twitter bot account "Hashflag Archive" brings followers the latest hashflags uploaded to the social media site. At approximately 1pm CT, Overwatch League tags began appearing on the account. Each Overwatch League team has at least one hashflag that includes a tagline for the team and the team's logo. For example, #AcesHigh for the London Spitfire was the first hashflag to appear on the account.
Source: Read Full Article