Rocket League Lets Four Pro Teams Cash In On Microtransactions
Yes, the roster of professional Rocket League teams who are getting a little financial support from the game's microtransactions just increased.
As Esports Insider reports, this scheme is still in its infancy, but four new teams have been added to the program: Veloce Esports, eUnited, Team Reciprocity, and the Pittsburgh Knights. The rest of the line-up can be seen in the picture below, and if you're a fan of the new additions, their items will be rotated into the store's wares starting February 4.
Professional teams in the initiative have their own skins, wheels, and banners for sale in the game's Esports Shop. Fans can purchase these cosmetics to support their teams in a literal sense: 30% of the money made goes to the team in question.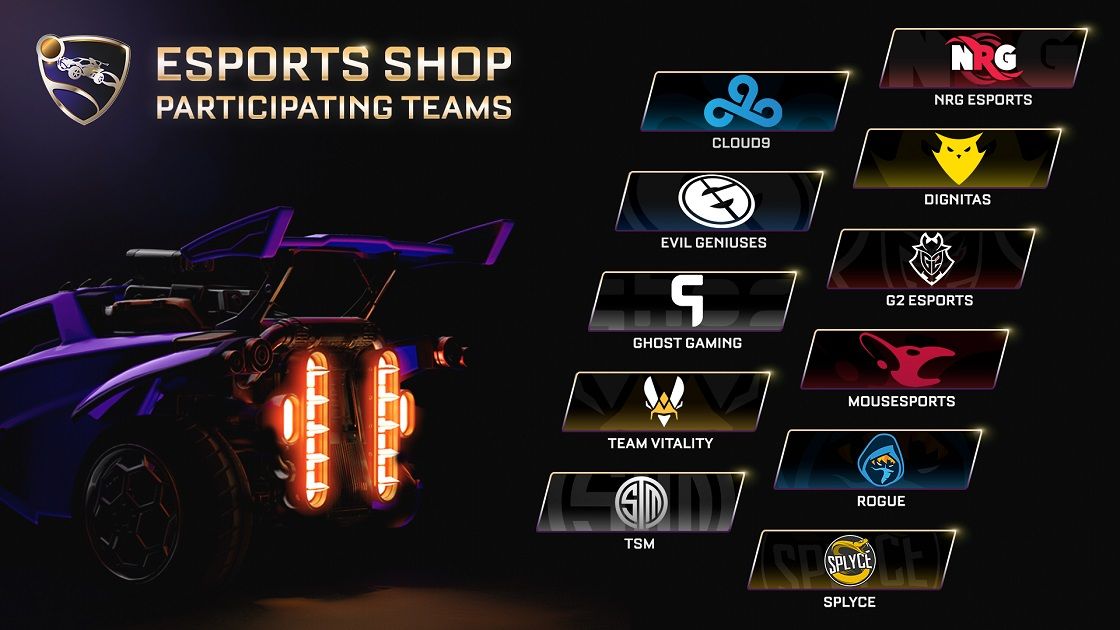 Now, it isn't often that we get to consider microtransactions as a force for good. One fascinating recent example was Lydia, a haunting indie title from Platonic Partnership Ltd that is presented in a visual novel style. It tells the story of the titular girl, raised by parents who struggle with alcohol abuse and the very real monsters the situation has created in her mind.
On its Nintendo Switch release on January 17, the budget title arrived with an equally-cheap DLC package, which merely gives Lydia a coloring book in the game ("happy colors" only). The main effect of this DLC is that all proceeds go to Fragile Childhood, a charity dedicated to helping those who are struggling through a similar situation in real-life. In short, microtransactions have become a sad reality of gaming, but this isn't to say that they can't be beneficial to more than just corporations on occasion.
Over in the much more brightly-colored and happy world of Rocket League, this has certainly been a hot topic of late. The game's economy was given a dramatic change lately, with its infamous loot boxes being done away with (always a good move), but the system replacing it is still… well, 'imperfect' would be one way of putting it. At least this esports initiative shouldn't be too contentious.
Source: Read Full Article