Rookie revolution: London Spitfire team preview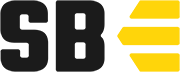 This article is brought to you by StatBanana, the best Overwatch strategy tool.
Multiple teams in the Overwatch League have overhauled their rosters in preparation for the 2020 season. For the London Spitfire, "overhaul" may be too gentle of a word. While the Toronto Defiant rebuilt its roster with veteran players, the Spitfire has gone for an entire lineup of rookie players, some from extremely obscure teams. 
After most of the 2019 Spitfire roster moved on to greener pastures, London was left with little choice but to rebuild. But for most hardcore London fans, all of their established star power is now scattered across various teams.
While it may be hard for fans to get back on the Spitfire bandwagon, the team has one thing going for them: They'll be the most unpredictable team in the 2020 Overwatch League season.  
Source: Read Full Article