Team Singularity Announces Swedish CS: GO Academy Team
Danish esports organization Team Singularity revealed to the public that they would be introducing a Swedish Counter-Strike: Global Offensive (CS: GO) Academy Team. The team is comprised of five professional Swedish CS: GO players and a Bulgarian coach to lead the team.
Team Singularity's CEO, Atle S. Stehouwer, expressed happiness and excitement while welcoming the newly-introduced members of the organization with a heartfelt statement on their official website:
"I'm happy to announce our first CS: GO academy project this year where we once again have decided to partner up with five swedes to represent us. I believe the team has good potential and I'm looking forward to assist their journey this year!"

In response, the Academy Team's front player, Jimmy Husseini, and leading coach, Velizar Donkov, gave their gratitude for Team Singularity's acceptance:

"We are very happy to sign with such an organization, they know what we want to achieve and they are helping us in any way they can, this is a step in the right direction for the team, this is just the beginning for us!" Said Jimmy.

"I'm really happy to be part of such a well-known organization as Team Singularity! I hope we will achieve great results with the team! I also want to thank Singularity again for having us!" Replied Velizar.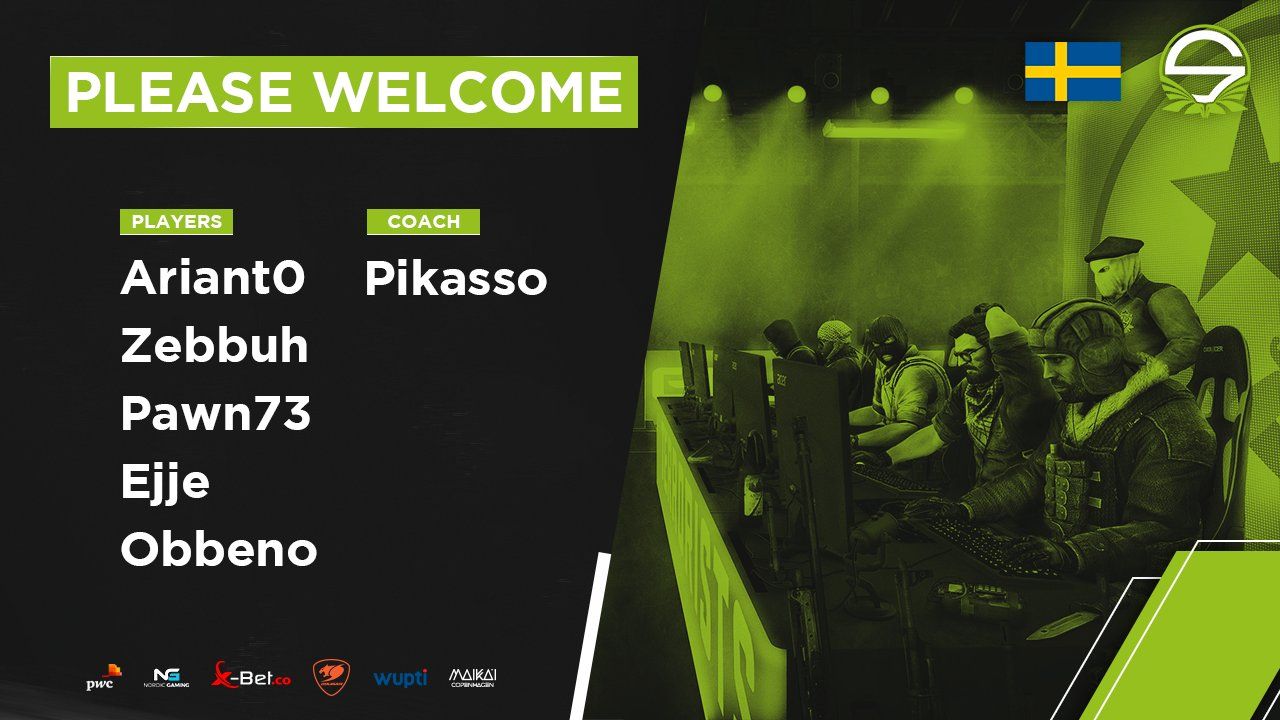 Not much is known about Team Singularity's plans for its CS: GO Academy Team when it comes to tournaments or events. But the most likely of predictions would be local LAN and online competitions for the team to practice and scale upwards in the European professional CS: GO scene.
The organization's most recent show of professional performance was at the ESL Pro League Season 10 Americas regionals. Team Singularity's official CS: GO roster didn't do well at the qualifiers, scoring negative sixteen points at the end of the qualifiers and only taking home $8,000 after the competition.
What's even more disappointing about their performance was that the main stage event featured a $600,000 prize pool and a secured place at the Intel Extreme Masters Katowice World Championships. With sixteen spots up for grabs and Team Singularity's main roster not even getting near, it means change is imminent for the Danish organization's CS: GO official roster.
Although the newly-established Academy Team won't instantly be on stage with the top-tiered pro players, that doesn't mean they can't compete in the future. Team Singularity is a well-known organization that has multiple branching esport category teams that have also won numerous tournaments. If the Swedish CS: GO Academy Team completes a few successful competitive runs as a team, that could easily be the turning point for the team's roster to head to the big stage and compete as the frontal face of Team Singularity.
Source: Read Full Article