TNC Predator shows up and beats Fnatic at the Dota 2 DreamLeague Leipzig Major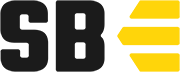 This article is brought to you by StatBanana, the best Dota 2 strategy tool.
The two strongest teams in Southeast Asia clashed in an elimination series at the Dota 2 DreamLeague Leipzig Major. It was a tense, back and forth affair without any clear leads, but sleeping giant TNC woke up and was the one that came out on top after three games.
Fnatic and TNC have been the two top dogs in the region for two years and have clashed against each other multiple times. Having updated their rosters over the past year, both Fnatic and TNC remain in an embittered fight for the top spot. While Fnatic has consistently beaten TNC, having won five out of their six previous series, TNC has had better results internationally, already having one of the most successful seasons in their organization's history by claiming two trophies at ESL Hamburg 2019 and MDL Chengdu Major.
Once again, when it counted, TNC was the team that showed up. Despite their poor performances in the group stage, they have now secured themselves a top-half finish and are the sole SEA representative in the event. The team continues its campaign as the defending Major champions.
Source: Read Full Article