Who Was The Best CS:GO Player of 2019?
2019 brought many additions to Counter-Strike's esports history, from Astralis's fourth Major victory to Team Liquid's lightning-fast Intel Grand Slam win. The year's best moments came from coordinated teamwork and all-around skill, as many teams had each of their five players showcase their starpower. As 2019 comes to a close, one question still remains to be answered: who was the best CS:GO player of the year? While there were many jaw-dropping moments this year, four players stand out above the rest.
Nicolai "device" Reedtz
24-year-old Astralis star Nicolai "device" Reedtz has consistently been ranked among the top Counter-Strike players. Since breaking into the scene in 2013, device has claimed over 20 LAN tournament victories and 15 MVP medals. Along with his Astralis teammates, he was the first to win four CS:GO Major tournaments, and the first to win three consecutive Majors. He holds the most MVP awards out of all CS:GO players, and was the second-ever player to be awarded two Major MVP titles. Despite all these accolades, device has never been named as the best player of a single year.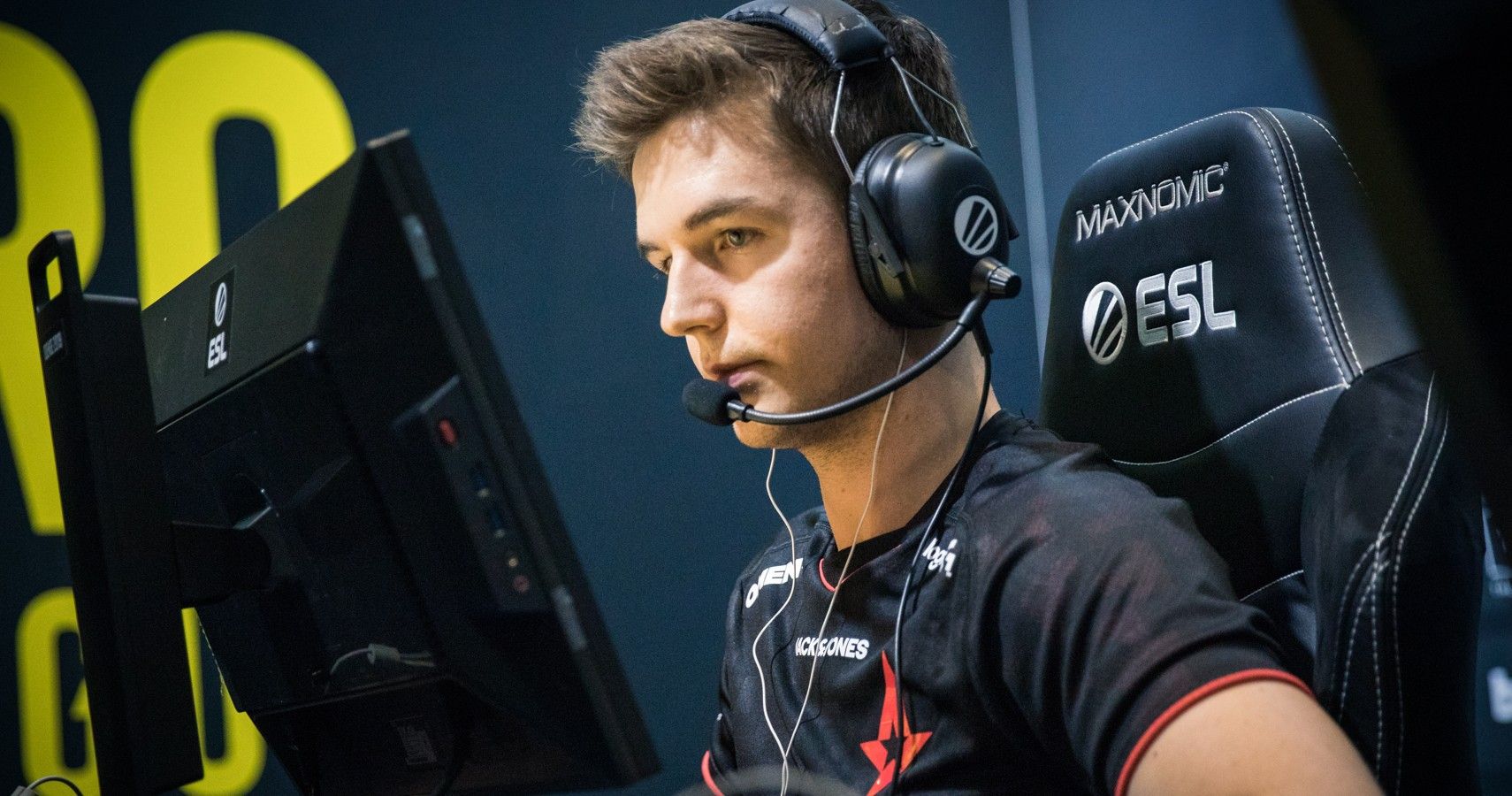 The Danish AWPer put up a monstrous performance in 2018, aiding Astralis in ten LAN victories. Astralis quickly became known as the best team in the world, and were widely regarded as the best lineup to ever play Counter-Strike. Device put up numbers worthy of the world's-best-player title, though he fell short as Natus Vincere's Aleksandr "s1mple" Kostyliev's own terrifyingly consistent performances propelled him to the number one spot. Astralis continued in their dominance early on this year, winning their third Major tournament at IEM Katowice. A brief dip in form in the middle of the year was quickly forgotten as the Danish squad came back in full force, claiming their fourth Major title at StarLadder Berlin. Device was awarded the MVP award in Berlin, and later earned that same title at the ECS Season 8 Finals. Though the team's 2019 was not as formidable as the previous year, device kept up a consistent level of performance that only the game's very best have ever been able to match.
Mathieu "ZywOo" Herbaut
19-year-old French superstar Mathieu "ZywOo" Herbaut took the Counter-Strike world by storm in 2019, exhibiting a level of raw skill that looked to challenge the legacy of players like Aleksandr "s1mple" Kostyliev. Since signing with Vitality in 2018, the star AWPer has lifted four tournament trophies and been named MVP of five big events. The French squad kicked off 2019 with a group stage exit from IEM Katowice, their first Major appearance since the team's formation. The team hit their stride as the year reached summer, winning cs_summit 4 and the ECS Season 7 Finals, and making a Grand Final appearance at ESL One Cologne. ZywOo earned the MVP medal for all three events, despite losing in Cologne.
Vitality struggled to maintain their form as the year continued, though ZywOo remained a consistent force for the team. A post-Major roster change brought some success for the French squad, as they placed second at DreamHack Masters Malmö and won EPICENTER 2019. ZywOo once again claimed the MVP award at both events. The teenaged star has maintained a 1.31 rating at big tournaments throughout 2019, a number that places him among some of the brightest stars Counter-Strike has ever seen.
Jonathan "EliGE" Jablonowski
Representing North America in the fight for the title is 22-year-old Jonathan "EliGE" Jablonowski. A bittersweet 2018 saw Team Liquid finish second at six big LAN events, five of those Grand Final losses coming at the hands of Astralis. Going into 2019 with a new teammate and coach by his side, EliGE quickly became known as one of the strongest players in CS:GO.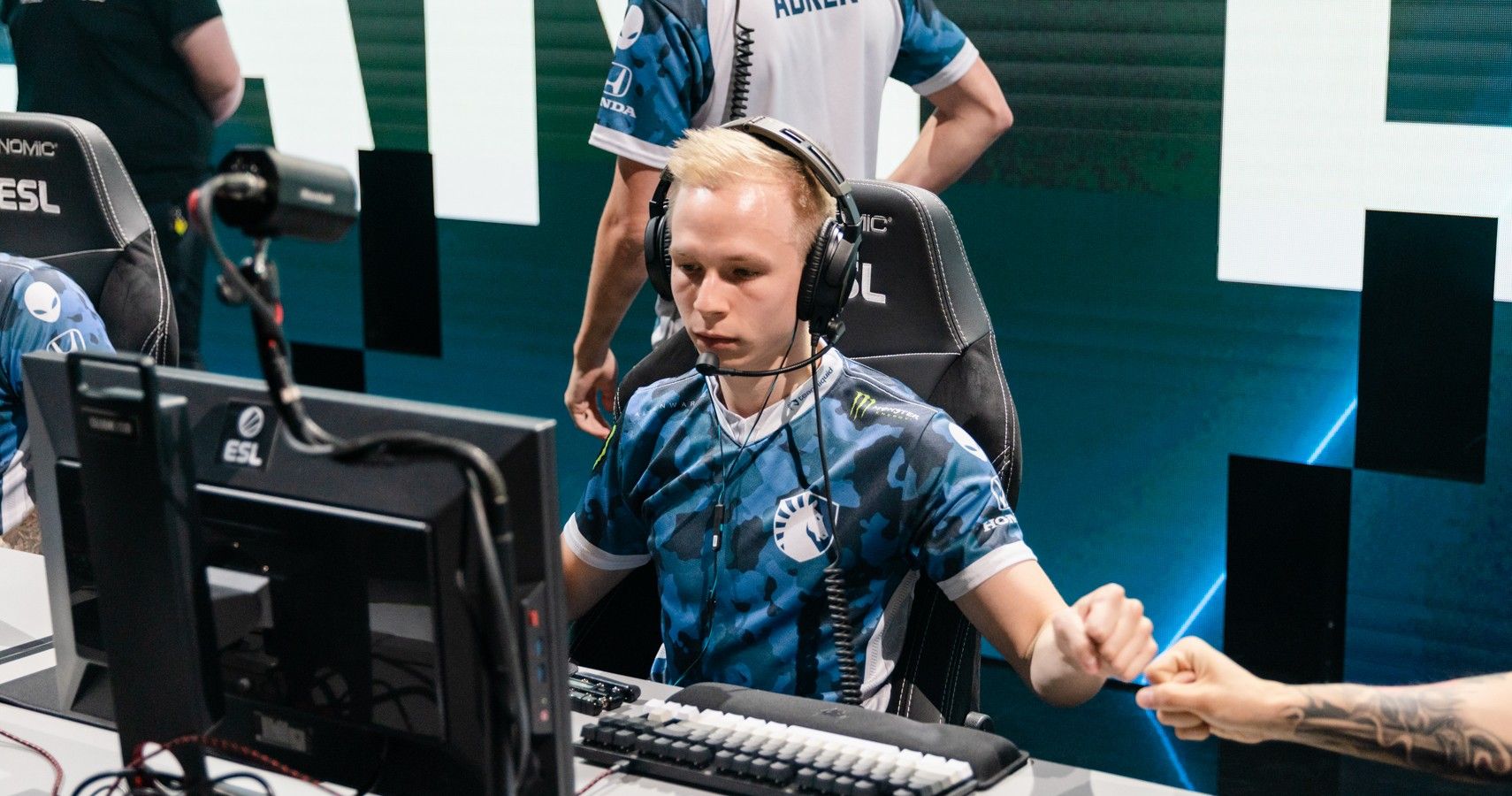 Team Liquid's overstock of talent became their driving force in 2019, as stars like Russel "Twistzz" Van Dulken and Keith "NAF" Markovic frequently made stunning plays to put the team on top. Though, one of the most important traits of a good Counter-Strike team is consistency. And no player embodied that trait more than EliGE. EliGE hit his stride in 2019, leading Team Liquid to victories at IEM Sydney, DreamHack Masters Dallas, the ESL Pro League Season 9 Finals, ESL One Cologne, and more. The team became one of the most dominant forces CS:GO has ever seen, winning the $1,000,000 Intel Grand Slam in record time. With EliGE maintaining a LAN rating of 1.23 during this time, Liquid were unstoppable. The 22-year-old was named the MVP of DreamHack Masters Dallas, the ESL Pro League Season 9 Finals, and IEM Chicago. EliGE's 2019 performances made it clear that he had finally become one of the best Counter-Strike players in the world.
Aleksandr "s1mple" Kostyliev
2018 Player of the Year Aleksandr "s1mple" Kostyliev looked to bring his form into the new year, putting up familiar blinding performances at IEM Katowice and StarSeries Season 7. Natus Vincere struggled as 2019's second Major neared, and the team eventually brought on Kirill "Boombl4" Mikhailov mid-way through the year. The team reached the semi-finals of ESL One Cologne, and were eliminated from the StarLadder Berlin Major in the quarter-finals. Another roster change saw Ladislav "GuardiaN" Kovács rejoin the team, taking over as the primary AWPer. Despite the roster instability and a move to the secondary AWP role, s1mple still managed world-class form.
Though NaVi reached only one big Grand Final, the 22-year-old star has maintained a 1.29 LAN rating for 2019. His team has dropped in the rankings, and they have struggled to make consistent top placings at Counter-Strike's biggest events. Still, the Ukrainian prodigy ranks among the best CS:GO players of the year, and continues to cement his legacy as one of the best Counter-Strike players of all time.
Regardless of who is named as the year's best, each of these players showcased their incredible talent in 2019. They will all return to do the same again in 2020.
Source: Read Full Article