A New Mod Lets You Remove Everything Fire Emblem Related From Super Smash Bros. Ultimate
Someone has created a Smash Ultimate mod that's sole purpose is to remove anything even remotely Fire Emblem related from the game.
Video game fans can be a passionate bunch, and nothing in the industry generates quite as much lively discussion as the arrival of a new Super Smash Bros. Ultimate fighter. More often than not, a new arrival is hyped to such a degree that it winds up being a disappointment for a lot of people. The addition of so many Fire Emblem characters to the game is one element that has been a particular sticking point for many.
A modder who goes by the name Akrenix is one of those many and has come up with a fix for those of you who share their dislike of Fire Emblem's Smash presence. A mode that removes everything Fire Emblem-related from the game. Not just the characters, but even the stages and we're assuming any Fire Emblem spirits that might threaten to make an appearance.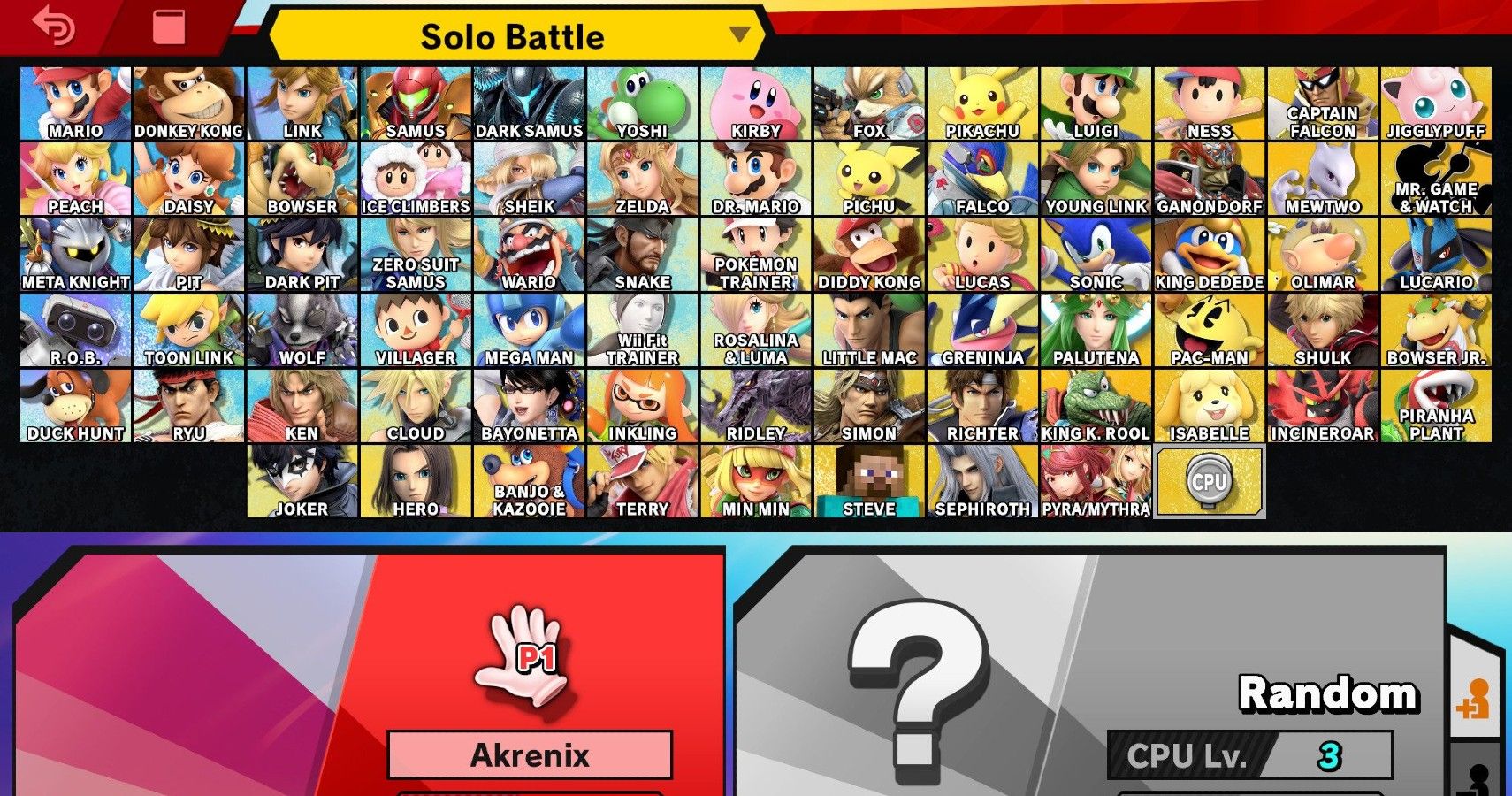 The mod is appropriately named "No More Fire Emblem!" and you can see what Smash looks like with it applied above. It should be highlighted at this point that using mods on Nintendo Switch is not encouraged. Doing so runs the risk of your console becoming nothing more than a very expensive paperweight.
If you're wondering what all the fuss is about, let's crunch the numbers. Fire Emblem currently has eight characters from its franchise on the Smash roster. That's the same as Pokemon and only one less than Mario. Every other franchise currently represented in the game has fewer fighters to choose from. Even worse, frequently requested games like Crash Bandicoot and Rayman still don't have any.
The Smash Ultimate roster now boasts more than 80 fighters and there are still more to come. At least two via the current Fighter Pass, but possibly even more if a recent data mine of the game's files is anything to go by. Smash director Masahiro Sakurai recently revealed he keeps figures of unannounced characters in a locked drawer. If anyone else from Fire Emblem is hidden in there, we're going to need a bigger mod.
Source: Read Full Article