A New Pocky & Rocky Title Is Coming To Switch
2020 is turning out to be one of the strangest years yet. In a new announcement today, publisher Taito and developer Natsume Atari have revealed that a brand new installment in the Pocky & Rocky series will be coming to Switch in the future. Known as KiKi KaiKai: Kuro Mantle no Nazo in Japan, this will be a direct continuation of the 1992 SNES shoot-em-up game. It, apparently, will be maintaining its 16-bit aesthetic despite making the jump to a more modern platform.
Toshiyasu Miyabe, a programmer at Natsume Atari and one of the staff members on the original Pocky & Rocky, told Weekly Famitsu magazine, "We started work on a sequel with the thought that if we didn't respond to requests for a remake now, we wouldn't have the chance in the future considering the staff's age." That last comment was clarified with Miyabe saying, "While you may think it's a remake, it's a completely new title. It's loaded with new elements."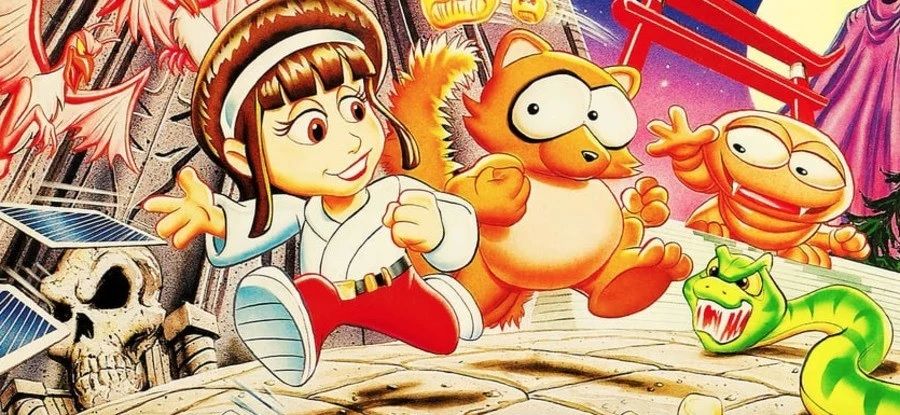 Development of this new sequel will be handled by Tengo Project, a team within Natsume Atari that previously worked on Wild Guns Reloaded and The Ninja Saviors: Return of the Warriors. Both titles were made in collaboration with the original development teams, so there's a chance this latest Pocky & Rocky game will be just as memorable and infuriating as its SNES counterpart.
Pocky & Rocky may not be the most well known SNES title around, but it has an undeniable arcade charm that has turned it into a cult-classic. Featuring a top-down perspective and utilizing a control scheme similar to twin-stick shooters, players will embark through a fantastical version of Japan while battling all kinds of folklore monsters. You can almost compare it to the Goemon series, which has a similar tone.
Personally, I can't believe Pocky & Rocky is getting a sequel some 28 years after its debut. The original series capped off with a GBA title called "Pocky & Rocky with Becky" in 2001 before disappearing into the ether. I guess with the recent resurgence of retro titles and a desire to remakes/reboots, now is as good a time as any to bring back the plucky duo.
Source: Read Full Article