AbleGamers Charity's Annual Unlocktober Fundraiser Is Live With A One Million Dollar Goal
The AbleGamers Charity recently kicked off its October month-long annual fundraising campaign Unlocktober, with a goal of $1,000,000. The fundraising campaign is also at the behest of AbleGamer's COO Steven Spohn as a way to help him celebrate his recent 40th birthday, and allow him to continue empowering people with disabilities through video games for years to come.
During Unlocktober, AbleGamers is calling for gamers to help raise money for the charity by hosting fundraising initiatives on streaming channels. AbleGamers has set up The AbleGamers Charity page on Tiltify to assist you with setting up your own Unlocktober donation campaign, or to simply make a donation to the campaign of your choice. If your fundraising campaign raises $500 or more during Unlocktober, you will be eligible for an exclusive AbleGamers fundraising hoodie.
Humble Bundle has joined in with this years' Unlocktober fundraising campaign too. Through the Humble Bundle Partner Program, you can select The AbleGamers Charity when purchasing a Humble Bundle. The October Humble Choice bundle looks especially enticing, as does the R.A. Salvatore Showcase and CGI Games bundles.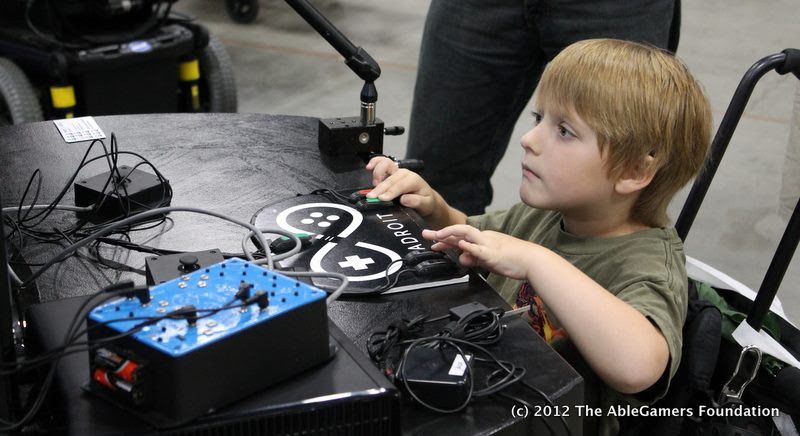 In the official press released announcement, AbleGamers provided step-by-step instructions for gamers who want to host their own Unlocktober fundraising events:
Register to fundraise for the AbleGamers 2020 fundraising campaign on Tiltify
Plan your event! Looking for suggestions on how to start? Here's a great resource from Twitch's Director of Charity Partnerships
Set up Tiltify features like plugins and alerts (Resources link)
Optional, but fun: tag @AbleGamers in your social posts sharing the event
Have fun fundraising with your community!
ICYMI, September 15 was Steven Spohn's birthday. He posted a heartfelt message on his Twitter channel that announced his goal to raise one million dollars. "For my 40th birthday wish, I want to ensure AbleGamers can outlive me," he said. "If I have any chance of making this dream come true, I'm going to need your help."
Spohn also has his own fundraiser campaign team in Tiltify named Spawn Together, which you can join in with or donate to directly. As of this writing, the Spawn Together team has raised $147,493, with one anonymous person donating a whopping $10,000.
Everyone who wants to play video games should be able to play video games. And Spohn and the AbleGamers Charity is on a mission to help make that level of inclusivity a reality. Find out more about the AbleGamers Charity on its website the AbleGamers Twitter channel.
Source: Read Full Article