Add 120 Tabletop RPG Maps To Your Collection With The Immersive Battle Atlas Kickstarter
Tabletop roleplaying game item crafter Yarro Studios recently launched its Kickstarter campaign to fund the creation of the Immersive Battle Atlas. Fortunately, the campaign was a success, securing over $300,000 towards a $10,000 goal. As of this writing, the campaign still has nine days to go.
The Immersive Battle Atlas project seems to be a follow-up project to Yarro Studios' first Kickstarter, which funded the Immersive Battle Maps for Tabletop Roleplaying Games that ran in February 2019. That Kickstarter produced a single giant 30-map book with a special lay-flat binding, allowing you to play with minis directly within the book.
This Atlas project expands on that first Immersive Battle Map product, in terms of both quality and quantity, as explained in the Kickstarter video. The Atlas offers three 'books' of 20 double-sided map sheets, 40 maps per book, for a total of 120 maps overall. The three 'books' are actually slipcover-styled containers with a magnetic closing flap to hold the map sheets in, and each map set is themed to a specific natural biome: Dungeons, Frozen Wastes, and Plainscapes.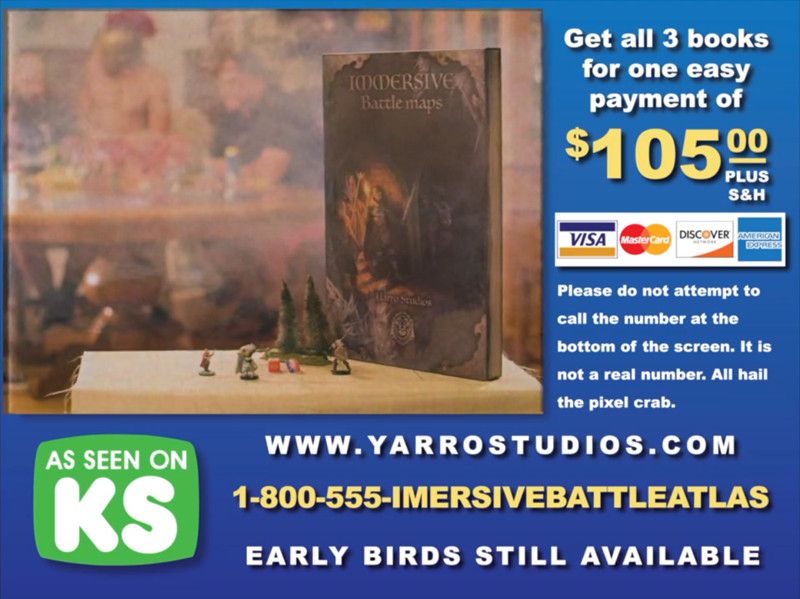 Each map sheet seems to be modeled in the same style as the initial Battle Maps project, meaning they each fold in half to fit within its case, and measure 17" x 22" when unfolded. That's a big map. Each map sheet is also laminated, wet and dry marker erasable, and beautifully detailed at 300 DPI. They also came printed on standard 220 GSM paper, but received an upgrade to 350 GSM after unlocking the $300,000 stretch goal. Additionally, each map sheet is UV-coated to give them a water-resistant quality.
Seven reward tiers remain, ranging from $49 to $205, allowing you to choose one or more sets of each atlas, including digital VTT maps, a Kickstarter-exclusive holographic sticker page, and a re-usable sticker book. Other stretch goals that have been unlocked so far include plastic multi-colored page tabs, and a second rare earth magnet to help keep the case covers closed even more tightly. There is also a Social Stretch Goal to create non-grid and hex-grid VTT maps, if 500 people join the Yarro Studios private Facebook group. And if the Kickstarter project gets 500 social media shares (#ImmersiveAtlas), a soft touch cover treatment will be added to each map sheet.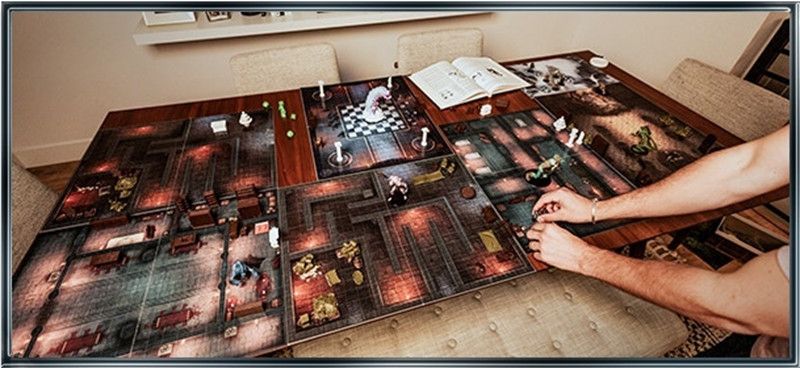 Find out more info on the Kickstarter page, Yarro Studio's website, and its Facebook and Instagram channels.
Source: Read Full Article