Animal Crossing: New Horizons – Codes For Tokyo Ghoul Outfits
If you're a fan of the dark fantasy manga series Tokyo Ghoul and its anime adaptation, you'll be pleased to learn that you can add a bit of Tokyo Ghoul flavor to your island in Animal Crossing: New Horizons.
The creative Animal Crossing community has produced a couple of outfits inspired by Tokyo Ghoul which you can add to your own New Horizons' in-game closet.
To activate the codes for each item, simply pay a visit to the Able Sisters' tailoring shop and make your way to the Custom Designs Portal at the back of said shop, where you'll be prompted to enter either a Creator ID or an individual Design ID. Enter whichever Design ID code from below which tickles your fancy, download the design, and voila! Your character now has a brand new outfit to show off. Note that for this to work, you'll need a paid subscription to Nintendo Online.
Ready to try it out for yourself? Check out these ones below:
Kaneki Ken
New Horizons creator and Twitter user Nipah commissioned this classic hoodie modelled after Tokyo Ghoul's troubled protagonist Kaneki Ken himself. Pair this with a spiked mask and silver hair for best results.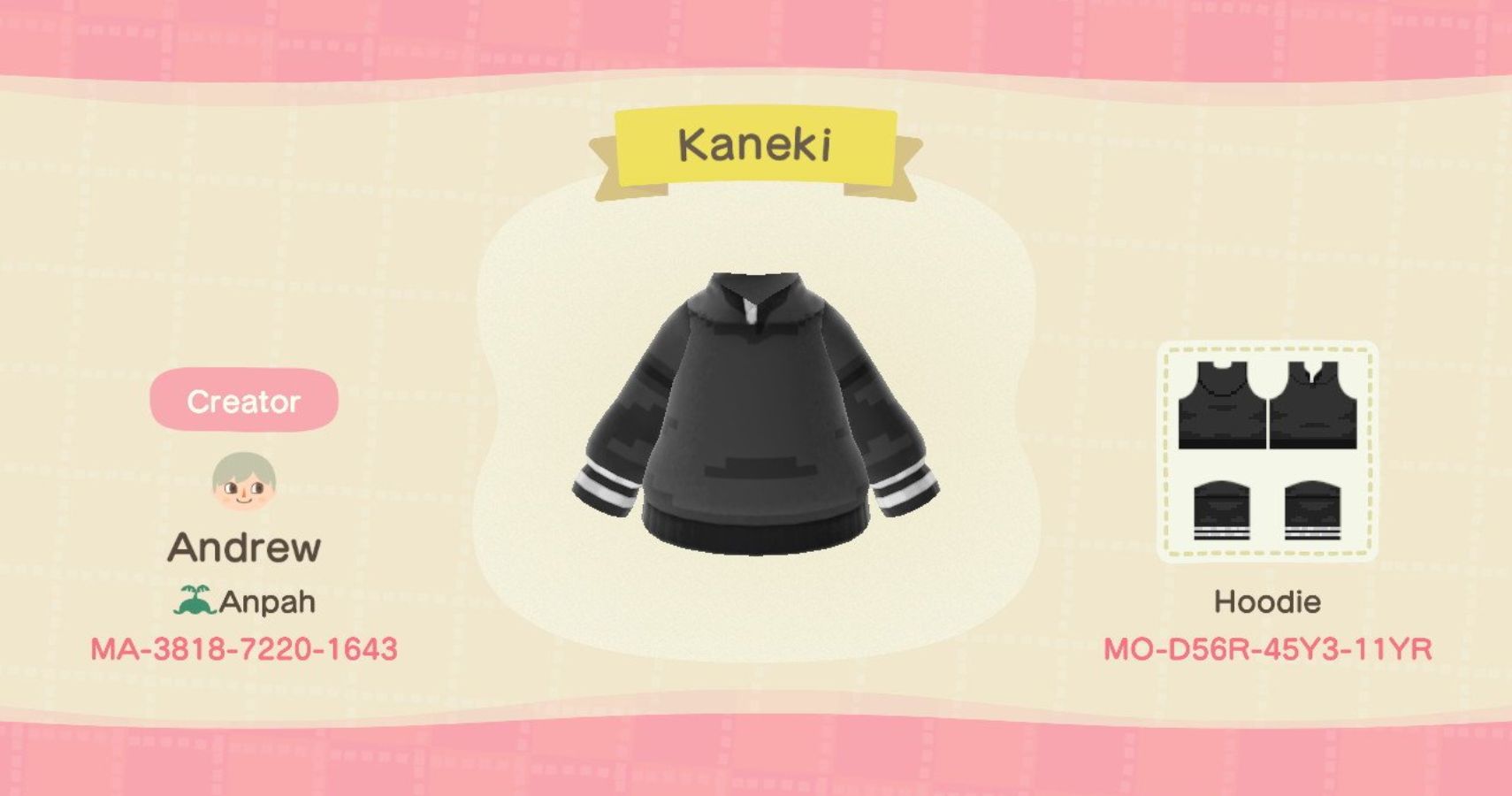 The Kaneki Ken Battlesuit
This sweater created by New Horizons player flowl is inspired by the beyond-badass battlesuit worn by Kaneki Ken in the series, although I'm sure that this charming Animal Crossing edition will incite more warm and fuzzy feelings rather than anything else. The sweater is even complete with a creative depiction of the outfit's backless feature!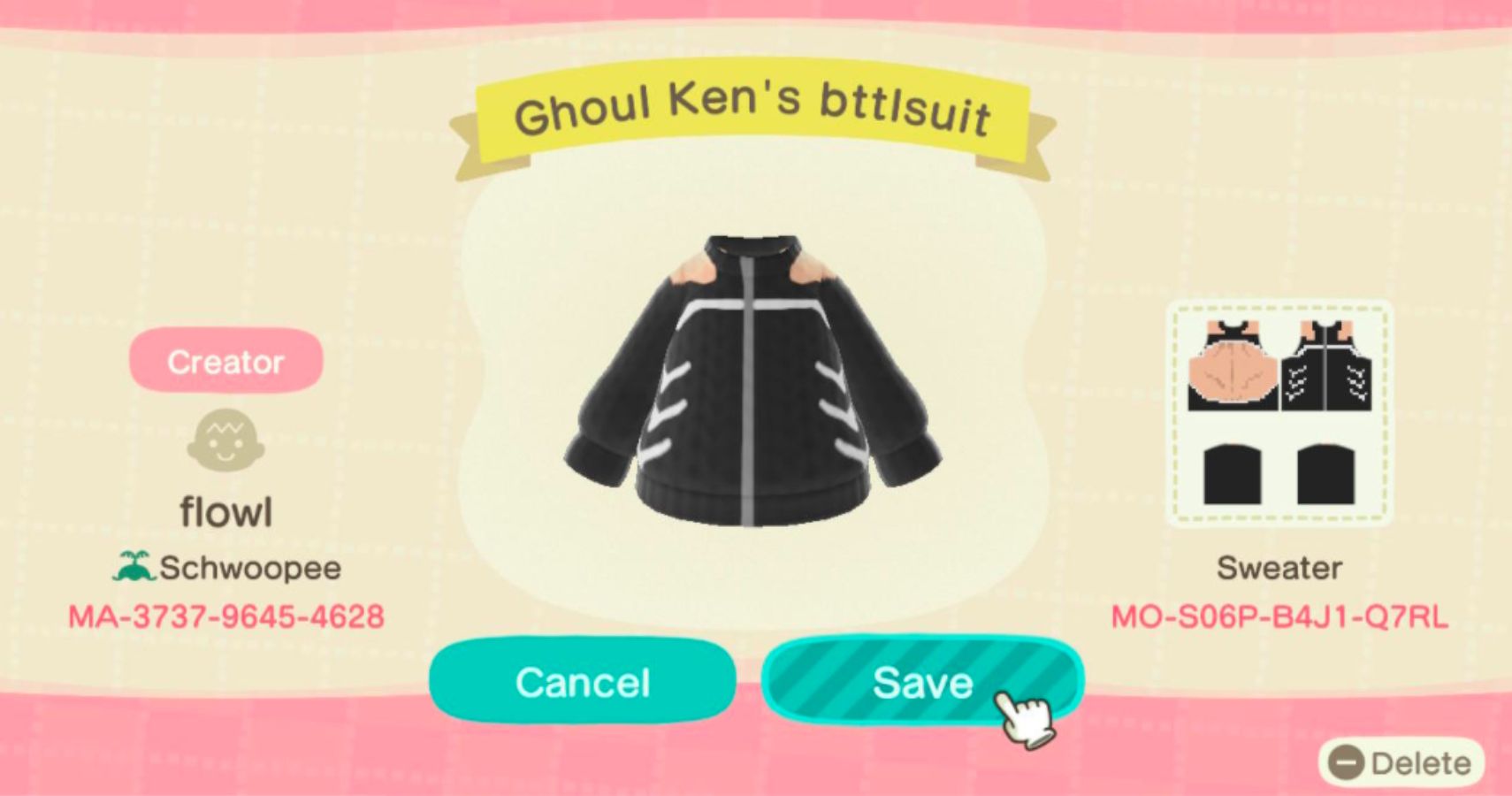 Juuzou Suzuya
Special Class Ghoul Investigator Juuzou Suzuya is quite the colorful character, what with his garish stitched body modifications and somewhat wild demeanor. Here is his most recognizable outfit featuring his iconic colorful suspenders, and it perfectly encapsulates his offbeat nature. Now your New Horizons avatar can have it too!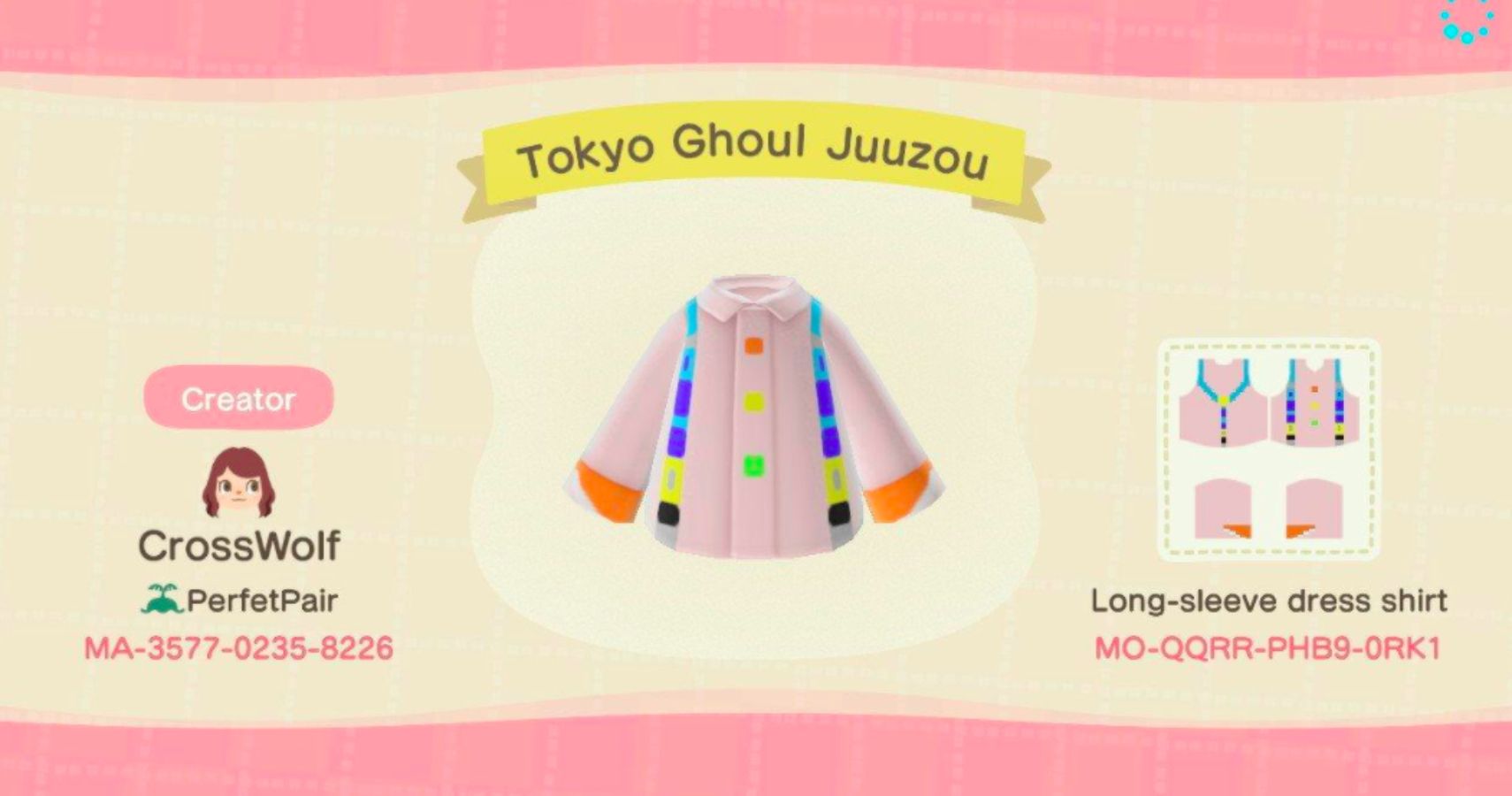 Source: Read Full Article