Animal Crossing: New Horizons – Everything You Need To Know About Mushrooming Season
We're well into Mushrooming Season now in Animal Crossing: New Horizons, and what a festive time it is! As you might have guessed, this is the time of the year during which mushrooms can be found popping up throughout your island.
If you're playing from the Northern Hemisphere, this is likely the first Mushrooming Season you're experiencing in Nintendo's latest Animal Crossing instalment. Whether you're new to the game or have been here since the start and are just looking to get the most out of Mushrooming Season, you're in the right place.
Here's everything you need to know to get the most fun(gus) out of Mushrooming Season!
When & What Is Mushrooming Season?
The season runs from the first day of the last month of Autumn (which is November in the Northern Hemisphere, and May in the Southern Hemisphere), until the end of that month.
As mentioned, this is the time of the year in which you'll get the most out of your mushrooms. Different types of mushrooms are available – common variants being Round, Flat, and Skinny, and rare and very rare variants being Elegant and Rare Mushrooms, respectively.
Importantly, mushrooms disappear once Mushrooming Season is up. That means that all mushrooms growing across your island will poof out of existence at the end of this month. Don't worry though, you'll still get to hang onto the ones you've already picked up or dropped.
Where All The Mushrooms At?
During Mushrooming Season, five mushrooms will grow around Pine (Cedar) and Hardwood trees, as well as tree stumps each day. Rare Mushrooms, however, are buried around trees, so getting those will require some digging. Don't bother looking around Bamboo or Fruit trees; mushrooms aren't very interested in those.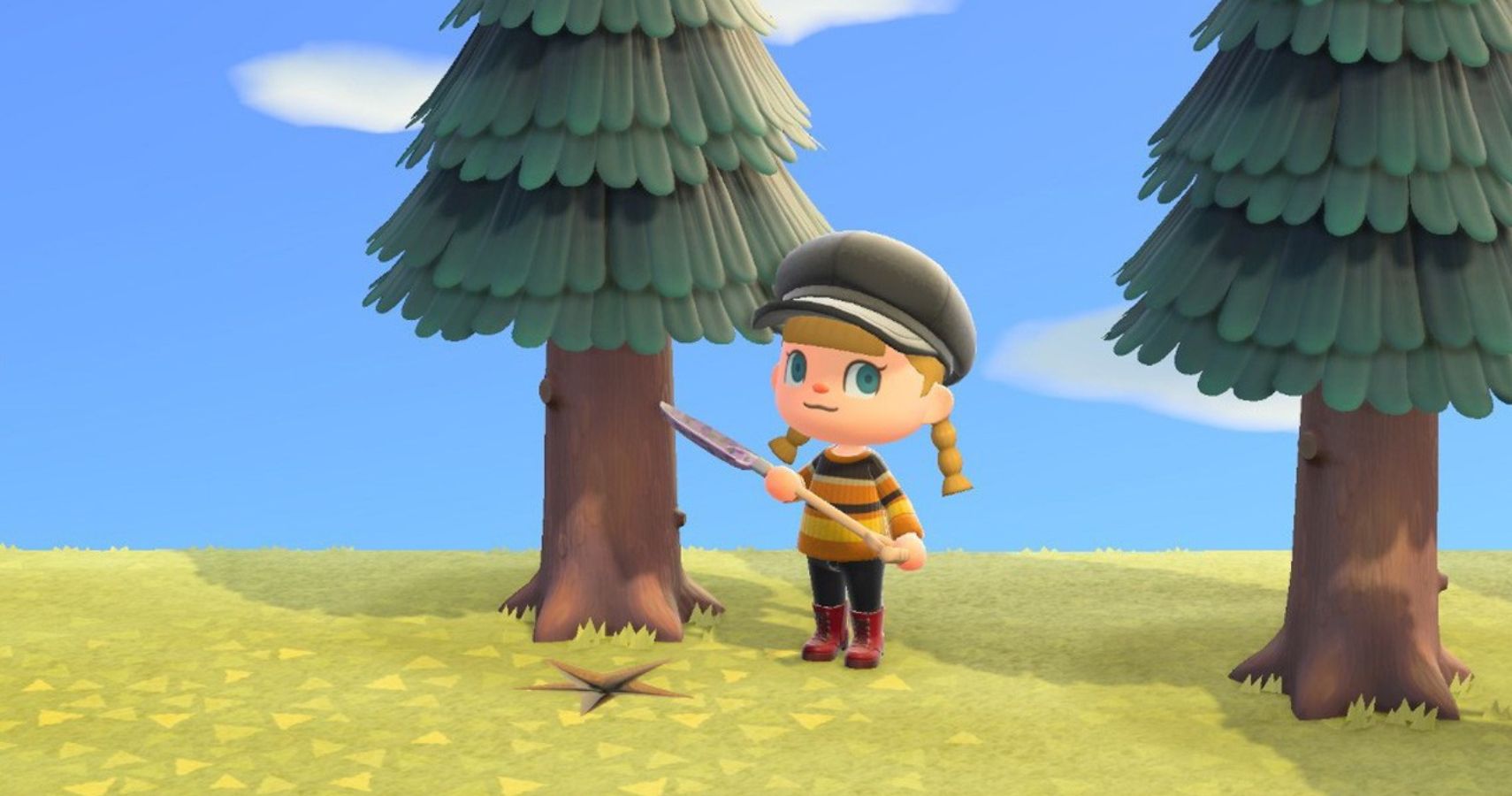 At any given time, a maximum of 30 mushrooms can appear on your island, and the rate at which they appear depends on your island rating. It seems that the higher your rating, the higher your chances are of finding Rare and Elegant Mushrooms.
DIY Mushroom Recipes
New Horizons is all about that DIY lifestyle. Unsurprisingly, a bunch of new seasonable collectible DIY recipes were introduced into the game as Mushrooming Season kicked off for Northern Hemisphere players on November 1. And of course, all of these recipes are mushroom-themed.
Here are all of the DIY recipes which can be collected in New Horizons, exclusively during Mushrooming Season, along with the ingredients you need to create them. Note that some require ingredients other than mushrooms to complete:
Mush Table2 Flat Mushroom6 Wood
Mush Lamp1 Skinny Mushroom5 Clay
Mush Parasol3 Flat Mushroom
Mushroom Wand3 Skinny Mushroom3 Star Fragment
Forest Flooring1 Rare Mushroom2 Round Mushroom2 Skinny Mushroom2 Flat Mushroom10 Clumps of Weeds
Mush Low Stool2 Round Mushroom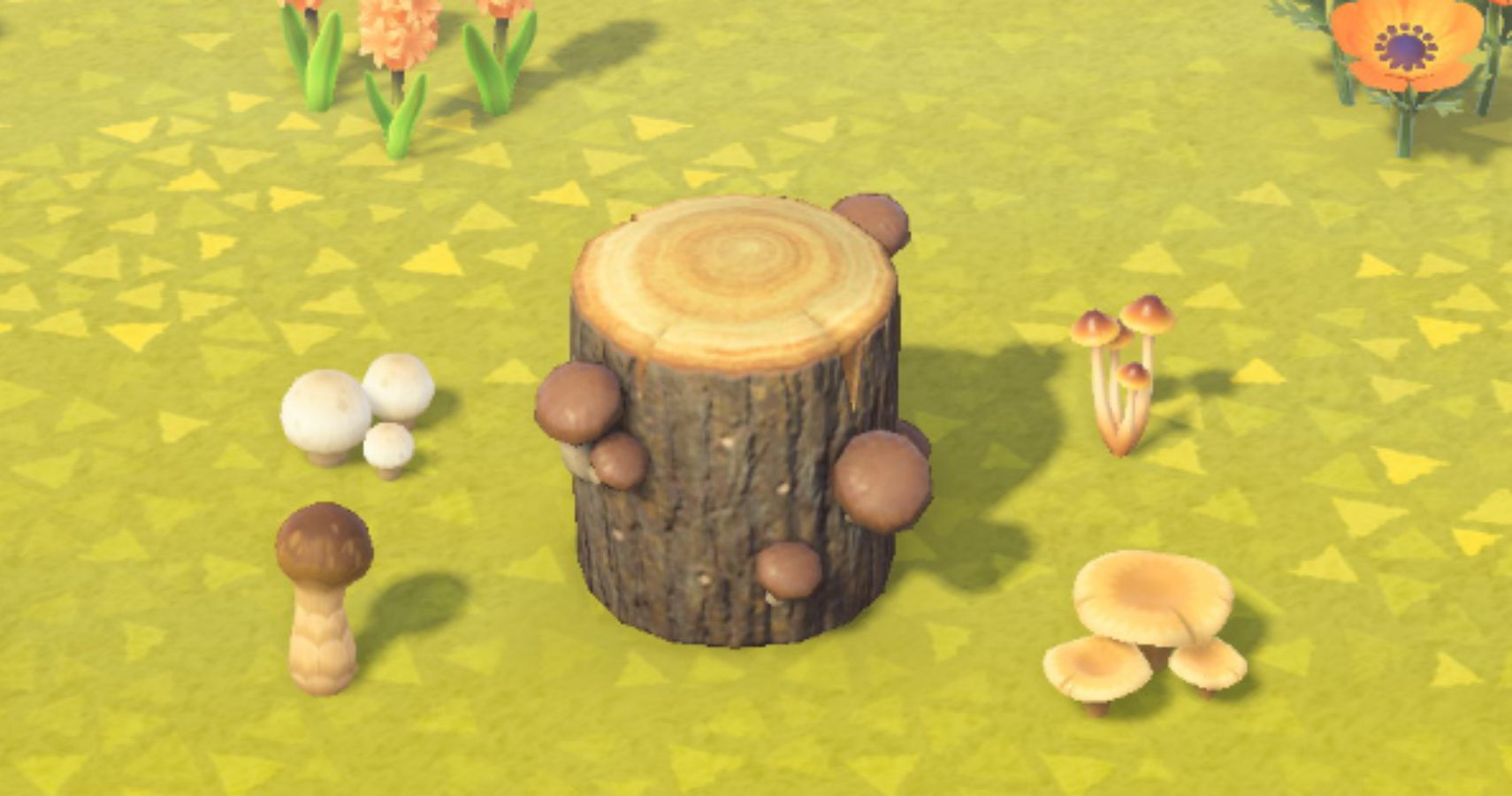 Mush Wall1 Elegant Mushroom1 Round Mushroom1 Skinny Mushroom1 Flat Mushroom
Mushroom Wreath10 Tree Branch1 Round Mushroom1 Skinny Mushroom1 Flat Mushroom
Mush Log2 Skinny Mushroom1 Log Stool (4 Hardwood)
Mush Partition3 Skinny Mushroom
Forest Wall2 Elegant Mushroom2 Round Mushroom2 Skinny Mushroom2 Flat Mushroom10 Wood
Mush Umbrella3 Flat Mushroom
How To Get DIY Recipes
The above recipes can be collected in more than one way. You could of course get them in the usual way – via balloon presents. If you see one of those floating by, you best get your slingshot ready! If you manage to hit the balloon and check out what it drops, you could end up with one of the above mushroom-themed DIY recipes.
Alternatively, you could receive recipes from your neighbors, or Isabelle. The latter should have already gifted you with the recipe for the Mushroom Wreath at the beginning of the month to get things going. But if somehow you missed that, you should still be able to get it via one of the other methods mentioned above.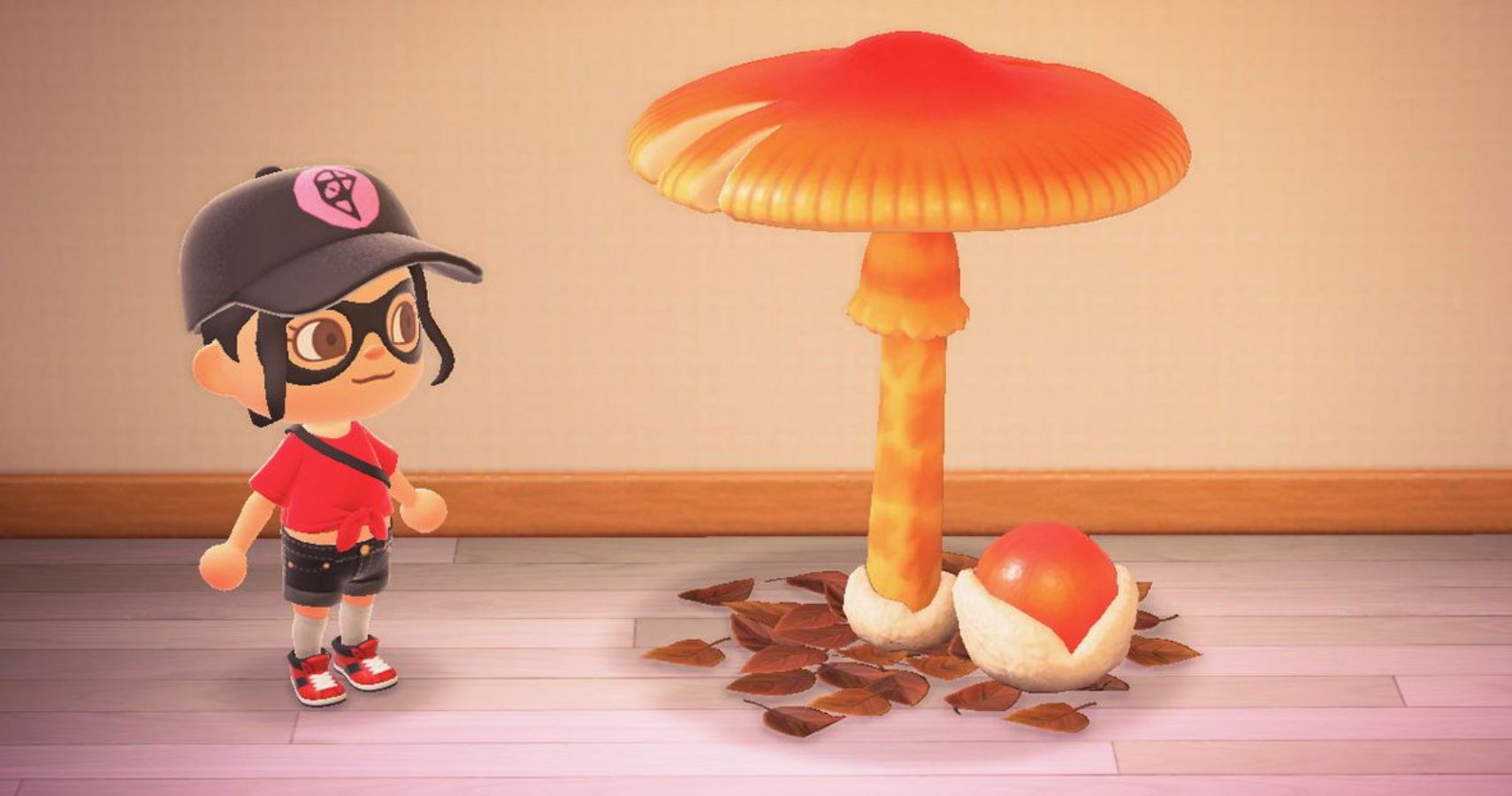 Crafting Your DIY Items
Once you have your recipe and have collected all the relevant ingredients, next you have to get in front of a Workbench. You can find one in Residential Services, or craft one yourself using the Simple DIY Workbench recipe you receive in the post. Then simply use the Workbench to craft the items from your recipes. Any items you create can then be used to decorate your house.
And there you have it! Remember that in order to get your hands on all of these DIY items you'll need to collect all their respective recipes (and ingredients) by the end of November. But you should now have all the info you need to collect any remaining bits and pieces you were struggling with before.
Source: AbdallahSmash
READ NEXT: Everything You Need to Know for Animal Crossing: New Horizon's November Update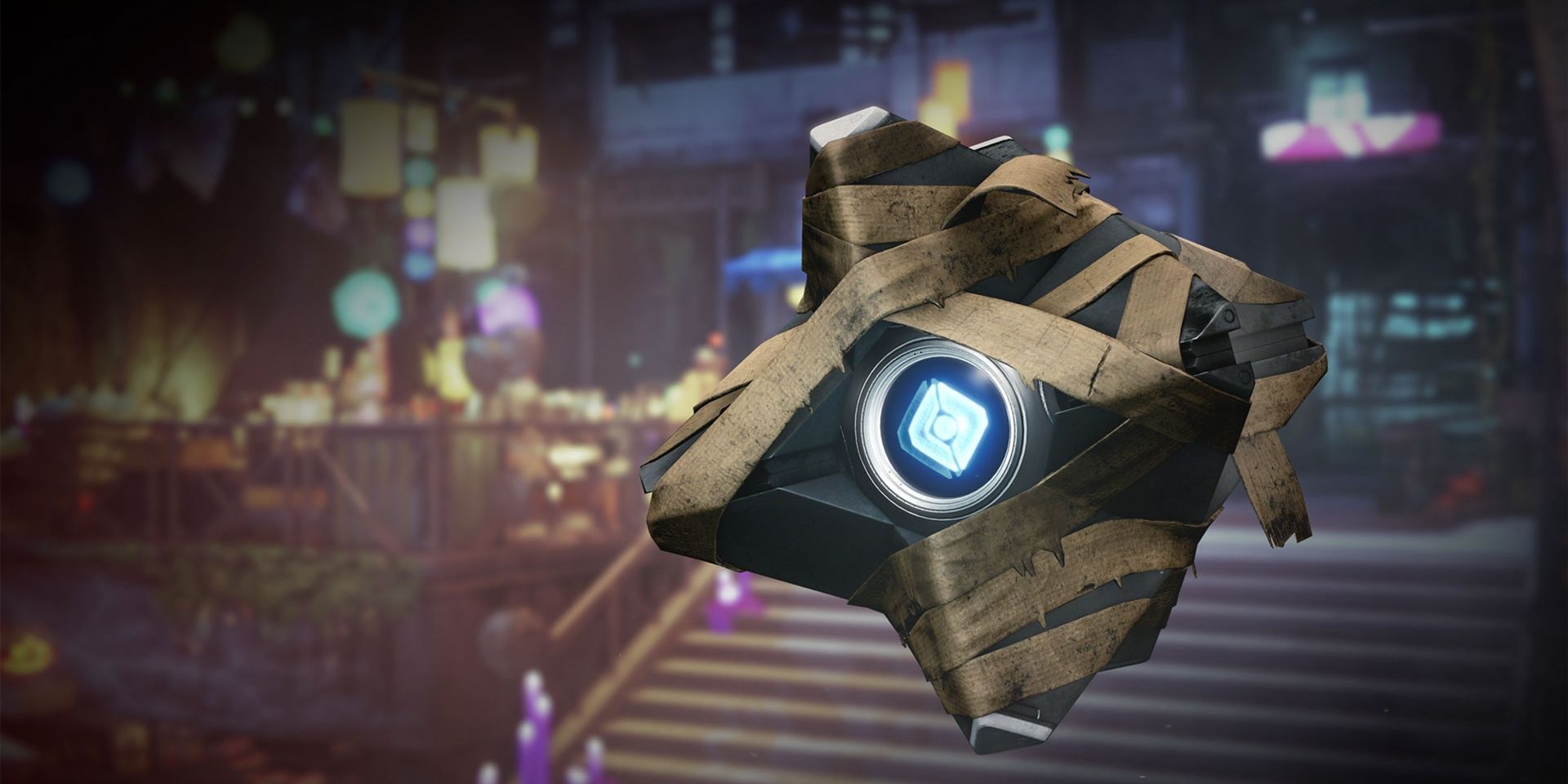 Guides
Nintendo
Nintendo Switch
Animal Crossing
Animal Crossing: New Horizons
Neuroscience student and massive nerd, currently based in Johannesburg, South Africa. Research interests include how neuroscience and user experience in video games interact with each other. News and feature writer for TheGamer.com. Other interests include anime and everything Japanese, fitness, and cats.
Source: Read Full Article