Astro A20 Wireless (Gen 2) Review: PS5 Sound Truly Comes Alive
Even with only a small handful of titles, it's already clear that the PS5 offers a next-gen experience unlike everything we've ever seen. Between the ludicrous speed of the SSD and the indescribably cool DualSense controller, the PS5 is a major upgrade over the PS5. Of course, no gaming experience is complete without a strong audio solution, and if you want to get the most out of the PS5 you absolutely need the best sound quality you can get. The Astro A20 Wireless headset has been a staple for console gaming for years, and with version 2, the classic headset has gotten a PS5-style upgrade. One of the bests is now even better, and if you're upgrading to the PS5, I highly recommend upgrading to the Astro A20s while you're at it.
The Astro A20 is a console-focused headset that is also compatible with PC and Mac. It comes in two versions: white/blue for PlayStation and white/green for Xbox. I tested the PlayStation version (which is compatible with both PS4 and PS5) and I was incredibly impressed by the experience.
The PS5 doesn't have an automatic wireless setting (for some reason) so you'll still need to use a wireless adapter. The nice thing about it is that you can take that wireless adapter and plug it into your PC for an instant connection. There's no Bluetooth pairing and setting to fiddle with — just plug the adapter in a go. I don't love a 2-inch dongle sticking out of my PS5 frankly, but to Astro's credit, this one is shorter and slimmer than the previous version. Luckily, you can plug the adapter into the USB port on the back of the console and it works just as well, even tucked into the cabinet. You just need to be careful not to push the console back because any pressure on this adapter will definitely break it. I hope they opt for a right angle adapter in the future, I think it would be safer that way and more aesthetically pleasing.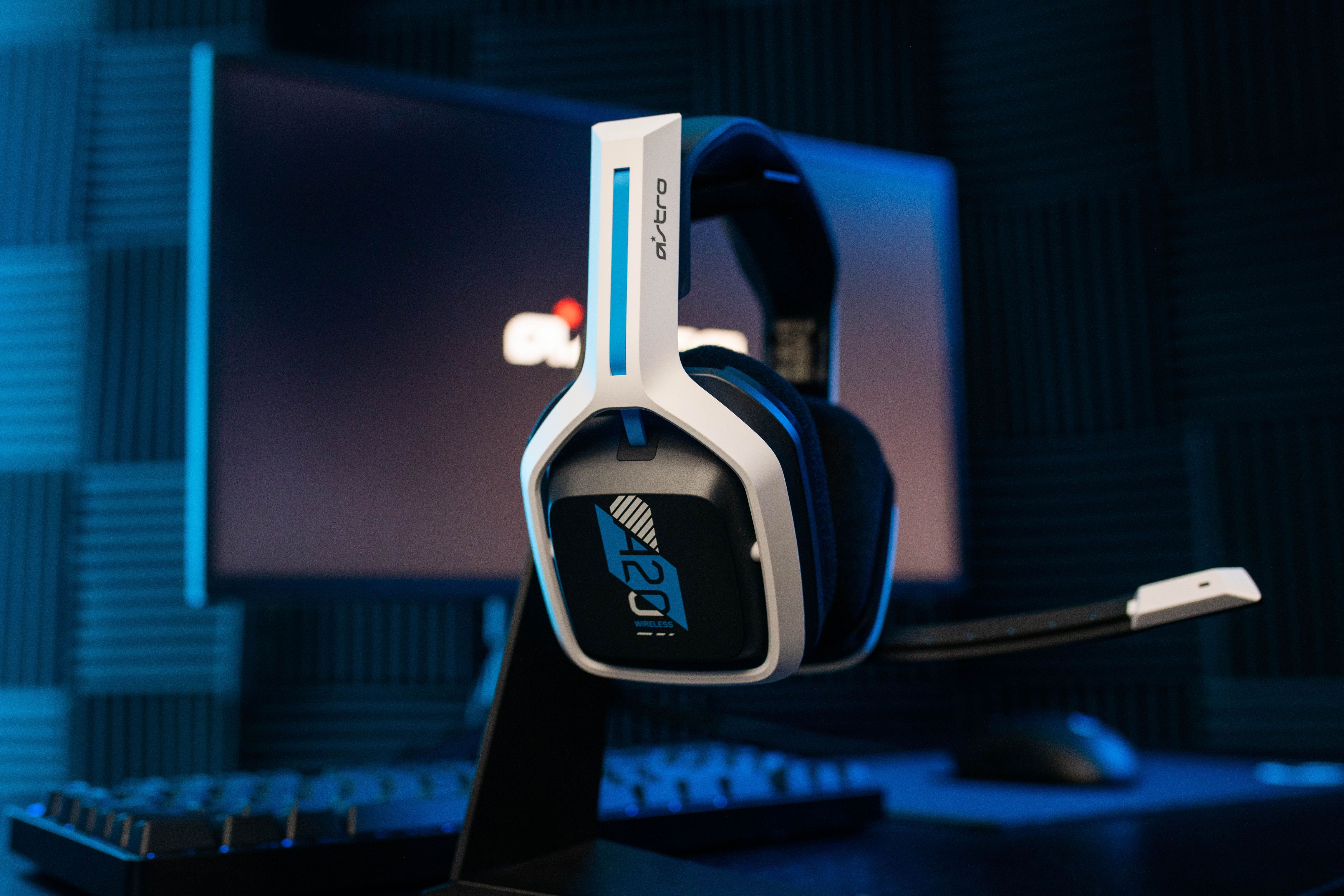 The headphones themselves look fantastic and feel even better. The blue and white color scheme matches the PS5 and the DualSense controller perfectly making the A20s look even more official than the actual official PS5 headphones "Pulse 3D" headphones from Sony.
The headset is lightweight plastic, and while it doesn't have the same kind of "premium" feel that the Astro A50s do, it's definitely a durable headset and, most importantly, extremely comfortable. The adjustable headband isn't too tight and the fabric earcups are soft enough to wear all day, even while wearing glasses.
In terms of features, the A20 headset is fairly barebones. The right earcup has the power button, volume knob, and an equalizer with three preset options, which is great if you're switching between games and music or movies. The PS5 has most of the streaming apps and works great as a media center, the A20 headset compliments that versatility quite a bit.
Version 2 of the A20 headset has an increased range and improved battery life. Going from downstairs to upstairs in my home did lead to some cutout, but I experienced no audio drops at all while playing in my living room or moving to the kitchen. Astro claims 15 hours of battery life, I think I've actually gotten longer.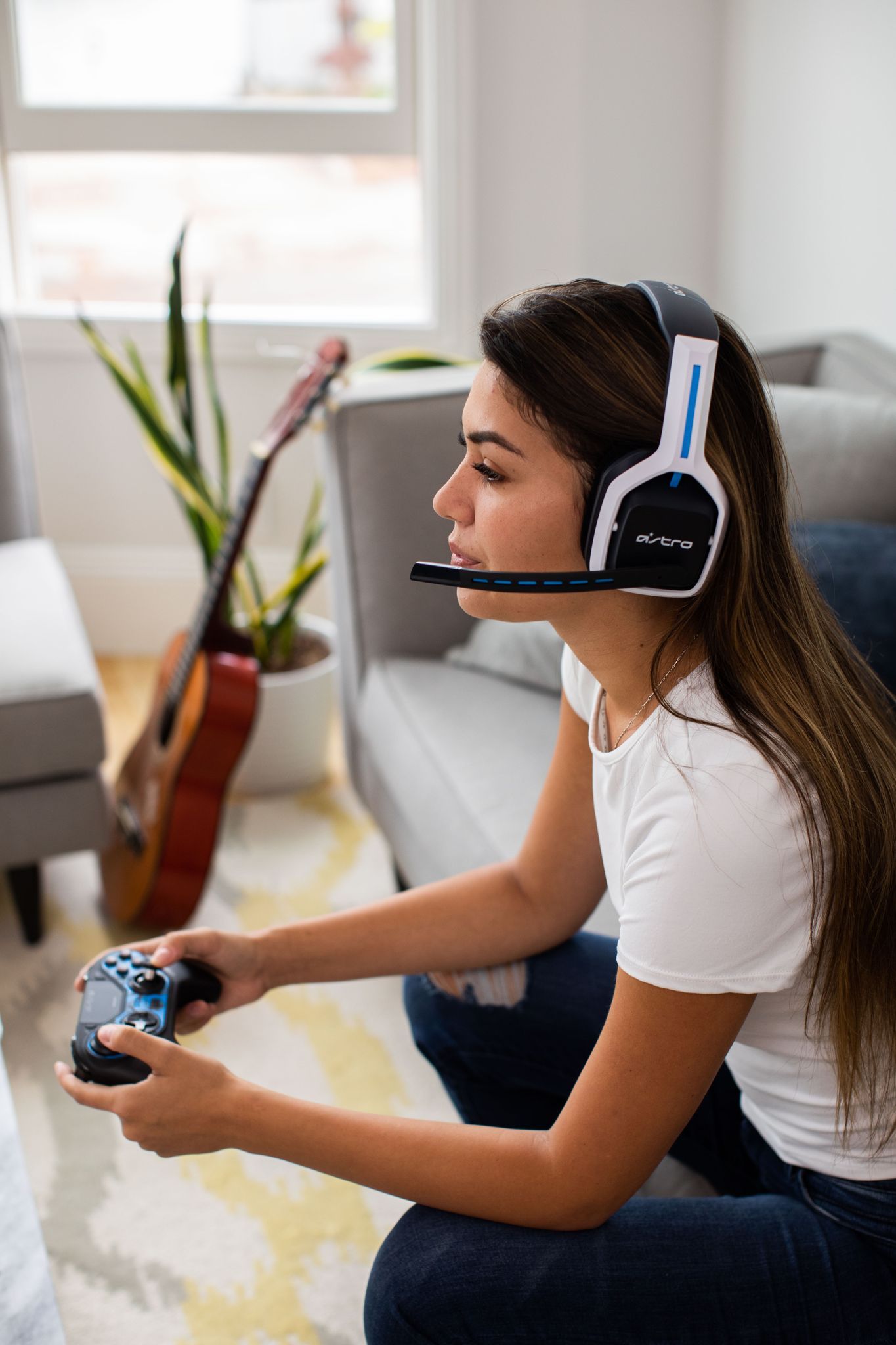 Finally, the microphone is what I would describe as perfectly usable. it has the flip-up to mute style, which is definitely my preference, and the sound quality is fine — certainly better than the microphone built into the DualSense. One thing to keep in mind is if you're playing a game like Astrobot that asks you to blow on the controller, you actually have to blow into the A20 microphone instead.
I never played console games with headphones growing up, but I've come to really appreciate how much good sound quality adds to a gaming experience. A next-gen console deserves next-gen headphones, and the Astro A20 headset is a fantastic upgrade.
READ NEXT: HyperX x Ducky One 2 Mini Keyboard With Black Colorway Review: It's Back And Just As Good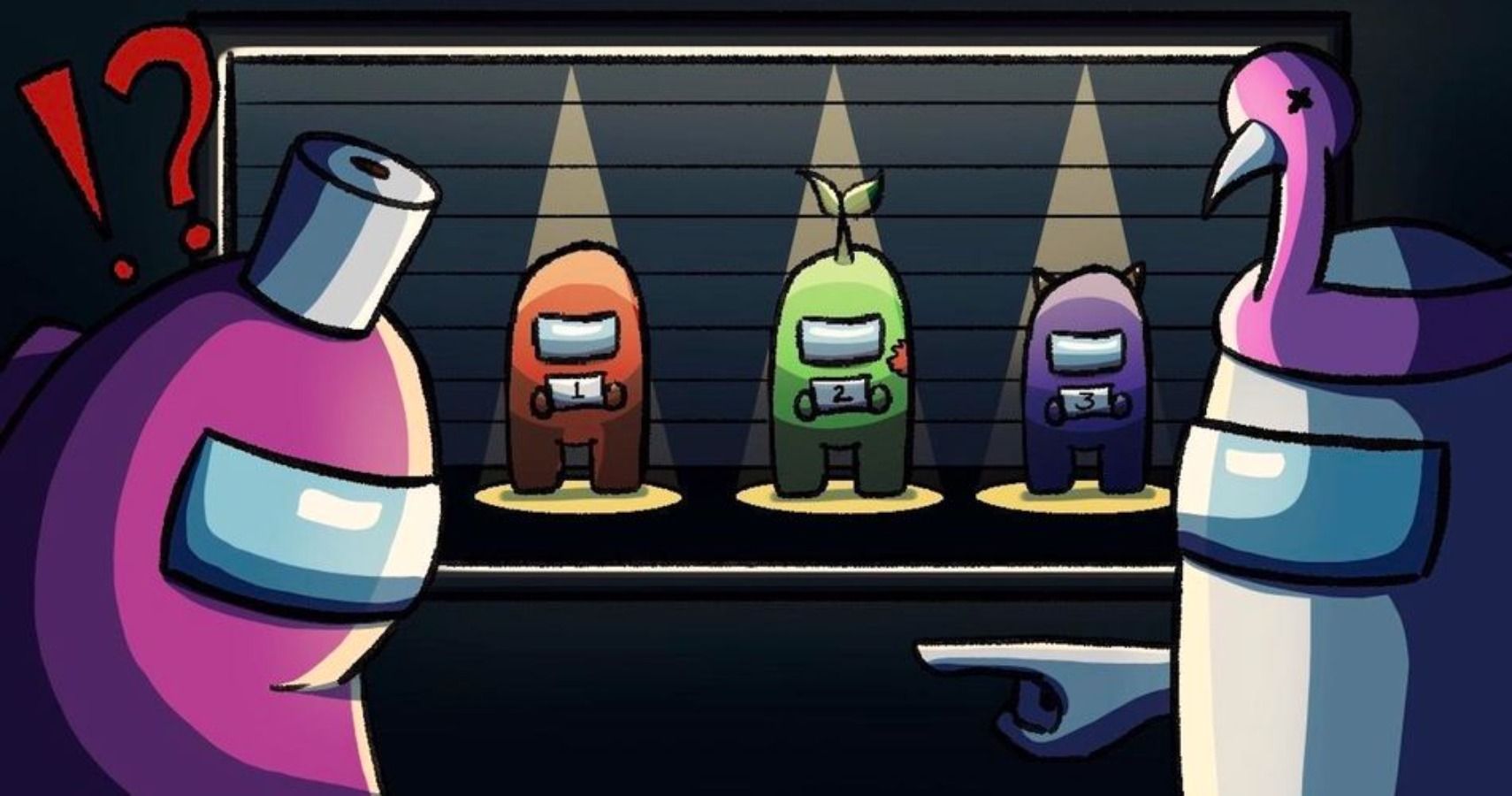 Eric Switzer is the Livestream News Editor for TheGamer as well as the lead for VR and Tech. He has written about comics and film for Bloody Disgusting and VFXwire. He is a graduate of University of Missouri – Columbia and Vancouver Film School. Eric loves board games, fan conventions, new technology, and his sweet sweet kitties Bruce and Babs. Favorite games include Destiny 2, Kingdom Hearts, Super Metroid, and Prey…but mostly Prey. His favorite Pokémon is Umbreon.
Source: Read Full Article