Atomic Heart Developer Mundfish Denies Claims Of Harvesting Data For Russia
The developer behind the upcoming shooter Atomic Heart, Mundfish, recently denied claims to the effect that a connection may exist between the company and the Russian government. The studio has been coming under fire for allegedly collecting user data for the Federal Security Service.
The allegations came from a news outlet based in Russia by the name of AIN.Capital which reported earlier this week that a digital storefront managed by Mundfish included a clause informing potential purchasers that user data could be collected and sent to a variety of different authorities including the Federal Security Service. The publication also claimed that Atomic Heart is being "sponsored by Russian investors" and that Mundfish is currently listed with a business address in Moscow.
Mundfish recently responded to the claims by AIN.Capital in a statement to another news outlet, GamesRadar. The company denied the allegations of data harvesting, noting how the privacy statement in the report was "outdated and wrong." Mundfish explained that "our game and website do not collect any information or data." The company went on to describe how "the website's privacy statement is outdated and wrong and should have been removed years ago. We have shut down the shop to assure our fans of the integrity of our studio and products. We apologize for any confusion on this matter."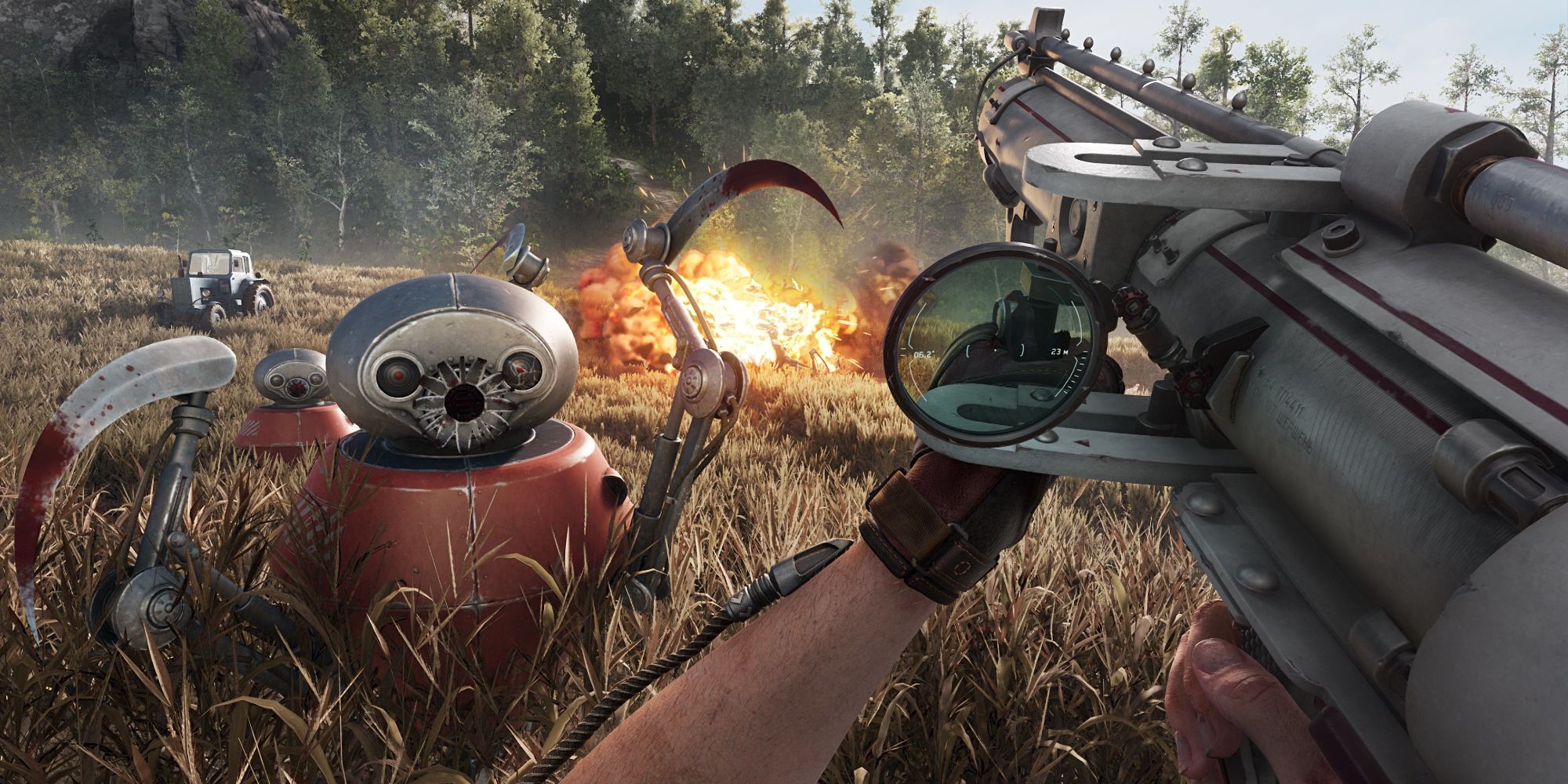 The company has neither confirmed nor denied that its digital storefront once notified users about such data collection or that a previous version of the privacy policy made mention of the Federal Security Service. In much the same way, Mundfish has not revealed the source of its funding for Atomic Heart. According to the official website, the company consists of an "international team" from several different countries including "Poland, Ukraine, Austria, Georgia, Israel, Armenia, United Arab Emirates, Serbia, and Cyprus."
This comes in the wake of an ongoing controversy concerning a lack of support for Ukraine and condemnation of the Russian government. Mundfish responded to this contention last week, noting that "we want to assure you that Mundfish is a developer and studio with a global team focused on an innovative game and is undeniably a pro-peace organization against violence against people." The studio added that "we do not comment on politics or religion. We do not and will not condone contributors or spammers with offensive, hateful, discriminatory, violent, or threatening language or content."
Source: Read Full Article