Babylon's Fall and Kingdom Hearts: Melody of Memory Confirmed To Show At TGS 2020
The long-awaited Babylon's Fall is making an appearance during the Tokyo Game Show this year, alongside new information on the action-rhythm title Kingdom Hearts: Melody of Memory.
The Tokyo Game Show is the E3 of the East, and has opted to go for a digital convention in a similar fashion to DC Fandome with panels stretching out the event. It will be taking place from September 24-27.
TheGamersJoint pointed out some of the games that will be shown off during the digital event and was excited to find that Babylon's Fall will be making an appearance. It will be the next character action title from the prolific Platinum Games, the developer of Bayonetta, NieR Automata, and most recently, Astral Chain. Whenever it puts out a new title, it's an event, so Babylon's Fall has been a highly anticipated title within Square Enix's lineup.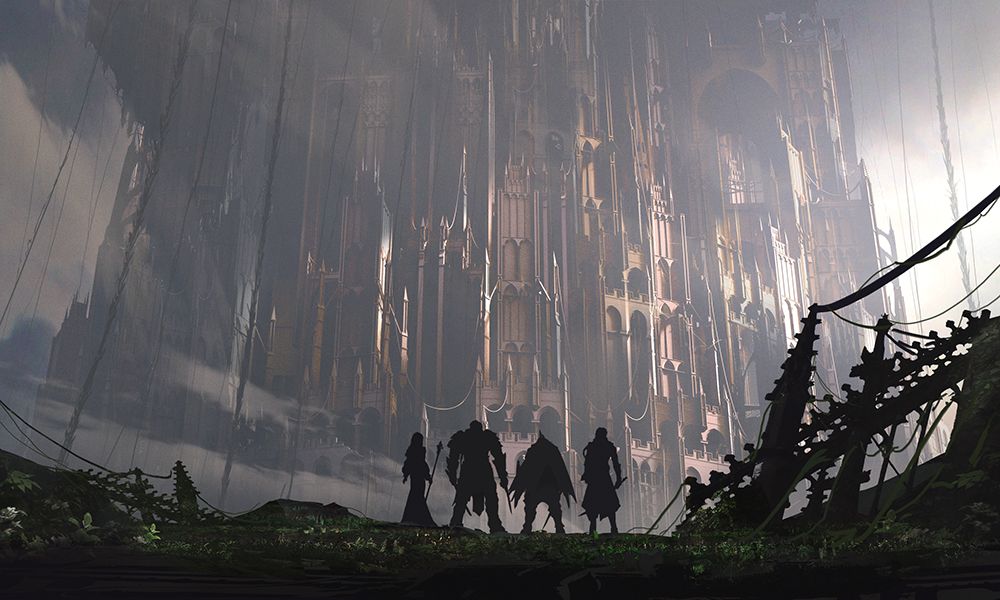 The game is listed as part of Square Enix's offerings on the TGS website, and according to Gematsu, there are no events currently scheduled for the game. It could be one of the mystery panels we don't know about yet. Babylon's Fall was initially going to have a blowout over the summer but that information was delayed out of the season. Perhaps they're ready to show some gameplay later this month.
What we do know, however, is that Kingdom Hearts: Melody of Memory will have its own event at TGS 2020. On September 25th, the producer of the game Ichirou Hazama and several guests will introduce the rhythm-action game to the world (possibly with gameplay). They will be going into some behind-the-scenes stories and the publisher is teasing a live piano performance (likely by legendary series composer Yoko Shimomura or the pianist in attendance, Shinya Kiyozuka). Series director Tetsuya Nomura, Masanobu Suzui (the co-director who also worked on Theatrhythm: Final Fantasy), and Kasumi Ashizawa will also be present.
While we know quite a lot about Kingdom Hearts: Melody of Memory already, such as its online modes, the sheer amount of songs available, and the story, Square Enix could surprise us with more information on the future of Kingdom Hearts. According to Gematsu, the company said to "expect all sorts of content in this stream."
In a similar fashion to the Marvel Cinematic Universe, Kingdom Hearts has gone into Phase 2 after the conclusion of the Dark Seeker Saga with KH3. KHInsider references that there's two unannounced titles in the lineup with spaces left blank and five smaller blocks left empty below. Will we hear about one of them during the Tokyo Game Show?
Sources: TheGamersJoint and Gematsu
Source: Read Full Article