Battlefield 2042 Is Free To Play Until January 9 For Xbox Live Gold Subscribers
Microsoft has revealed the games available for the next round of Free Play Days, and joining the roster is Frogwares' Lovecraft-inspired adventure The Sinking City, the dimension spanning RPG Star Renegades, and the recently released Battlefield 2042. Beginning January 6 running through to January 9, Xbox Live Gold and Xbox Game Pass Ultimate subscribers will have the opportunity to download Battlefield 2042 and play free of charge.
Microsoft's Free Play Days is a service offered to Xbox Live Gold and Xbox Game Pass Ultimate subscribers that allows them to download selected games for free. Once downloaded, the player can play as much of the title as they want until it leaves the service. However, during the time they have ownership, subscribers can snag the title at a discounted price on the Microsoft Store.
While it is not unusual to see big-budget titles like Battlefield 2042 make it onto the service (previous offerings include Tom Clancy's Ghost Recon Breakpoint and Assassin's Creed Odyssey) it is odd that Battlefield 2042 has shown up so soon. The first-person shooter from DICE and EA launched only a few short months ago on November 19.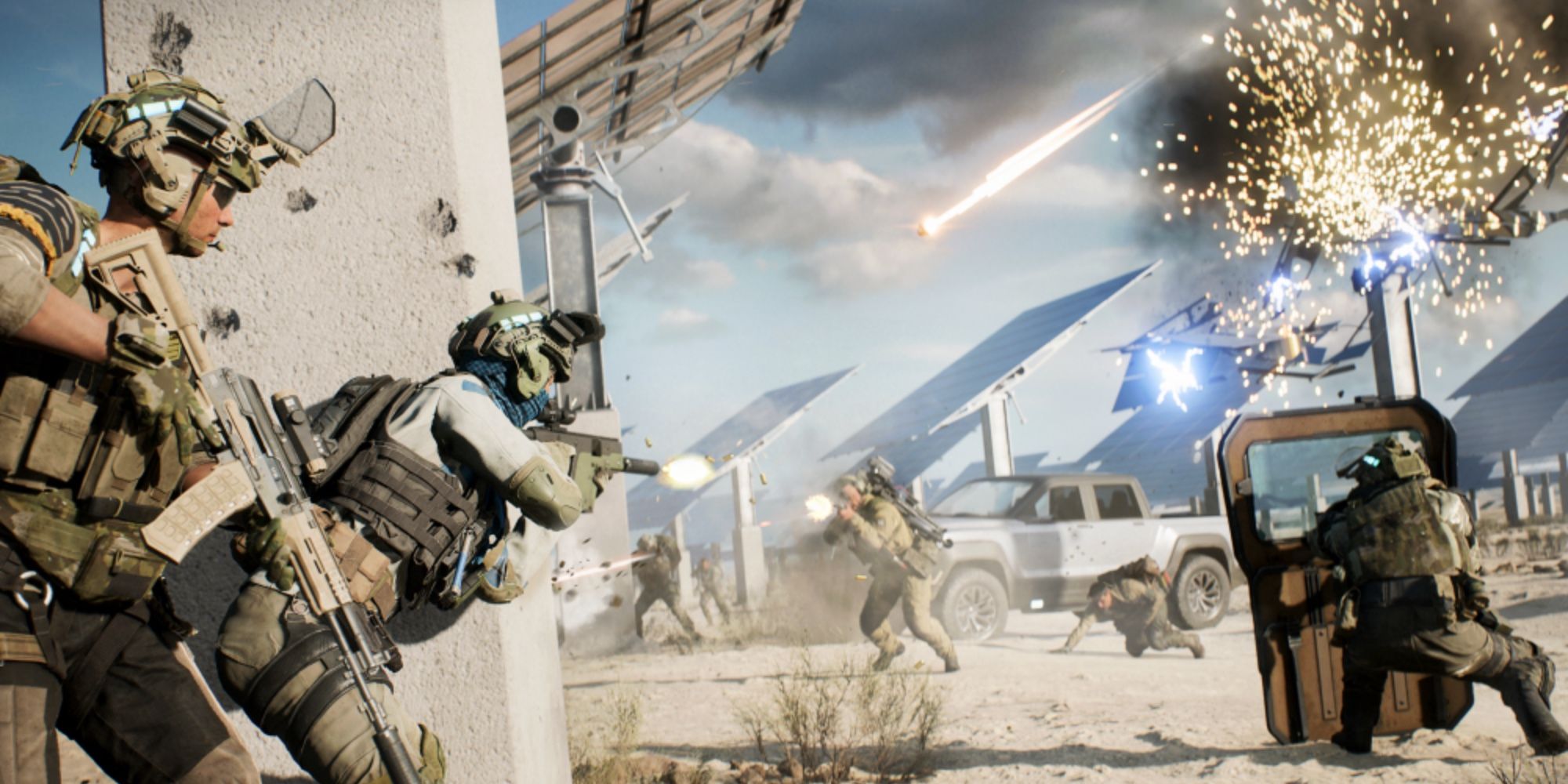 Generally, there is quite a bit of time between a game's release and its appearance on the service, and one reason the title is being offered may be due to the negative reviews the game got upon release. After launch, the title became one of Steam's worst-reviewed games for the year, causing developers to quickly try and fix the game according to fan outcry.
Plus, the game's player count has slowly been dwindling since launch. While it initially held 100,000 players on Steam in November, it now stays at around 10,000 players per day. Since the game relies heavily on its online multiplayer aspect, offering it to those who already subscribe to Microsoft's online gaming service may entice more to hop into the game. In any case, its offering on Free Play Days may be the boost that the game needs to redeem itself.
Source: Read Full Article