Best 8K Monitors To Play Cyberpunk 2077 On Your RTX 3080
If you plan to spend the time, money, and energy to build your PC into a powerhouse stacked with tech like the RTX 3080 in preparation for Cyberpunk 2077, you will want all that power to shine through. You'll need a display that can output the game at those high settings your PC was made to crush, and we know the best ones on the market, including the top 8K monitor money can buy.
As a PC gamer, you don't settle for less. You've tuned your PC into a game devouring machine that can run any game on the highest settings without breaking a sweat. Now, with Cyberpunk 2077 on the horizon and the brand new RTX 3080 promising a new leap in performance, you need a monitor to fully appreciate all that power. There are a ton of options out there to fit every kind of gamer's preference and budget.
Best PC Monitors To Play Cyberpunk 2077 With The RTX 3080
Monitors can range in a lot of ways aside from pixel counts. While that is important, we also want to highlight options for different types of gamers and price ranges. That said, we have to start with the one and only monitor that can fully utilize the power of an RTX 3080 released so far.
Best 8K Monitor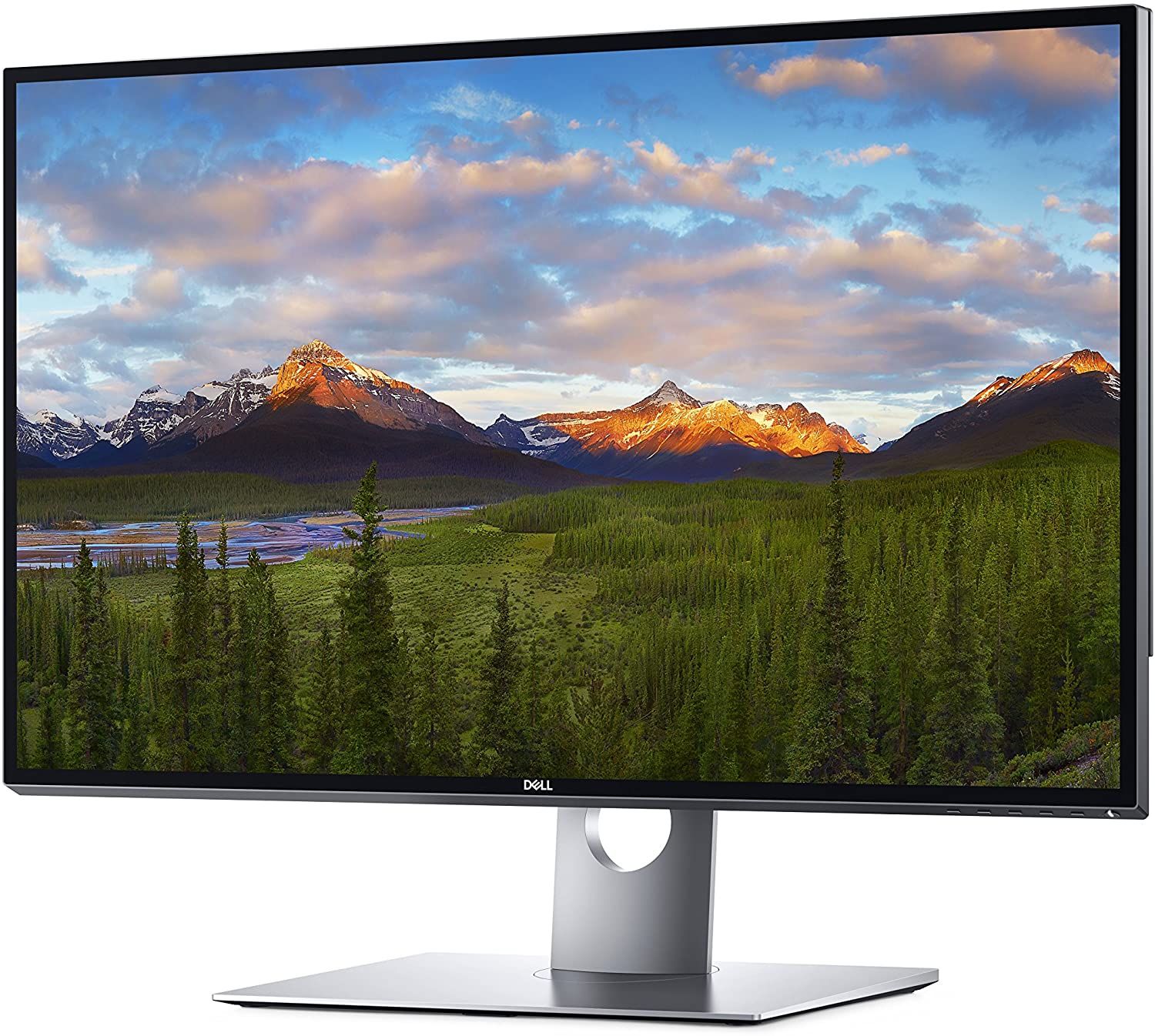 The Dell UltraSharp Up3218K is the first true commercial monitor to pump out a crisp 8K image. This monitor was originally revealed back in 2017 at CES, but has only come to market this year, and remains the only 8K display widely available. Because it is so cutting edge, cramming in over 33 million pixels into the 32″ screen and a 6 millisecond response time, the price of admission into the world of 8K is still quite high. If you want to jump in, you're looking at spending upwards of $4,000 right now.
For all of you who love detailed specs, the Dell UltraSharp's screen has a 7680×4320 pixel resolution, pixel density of 280 PPI, and a 178 degree viewing angle through an in-plane switching panel. In terms of color, this display also shines. It can go the entire AdobeRBG color range, all of sRGB, and full Rex. 709.
If there is one downside to this monitor, and there is one, it is the refresh rate and response times. If you're hardcore into frame rates and getting an immediate response, you'll have to decide if the 8K visuals are worth dropping down to a 60Hz refresh rate. Mind you, the RTX 3080 is designed to hit 60fps at 8K.
Best Overall 4K Monitor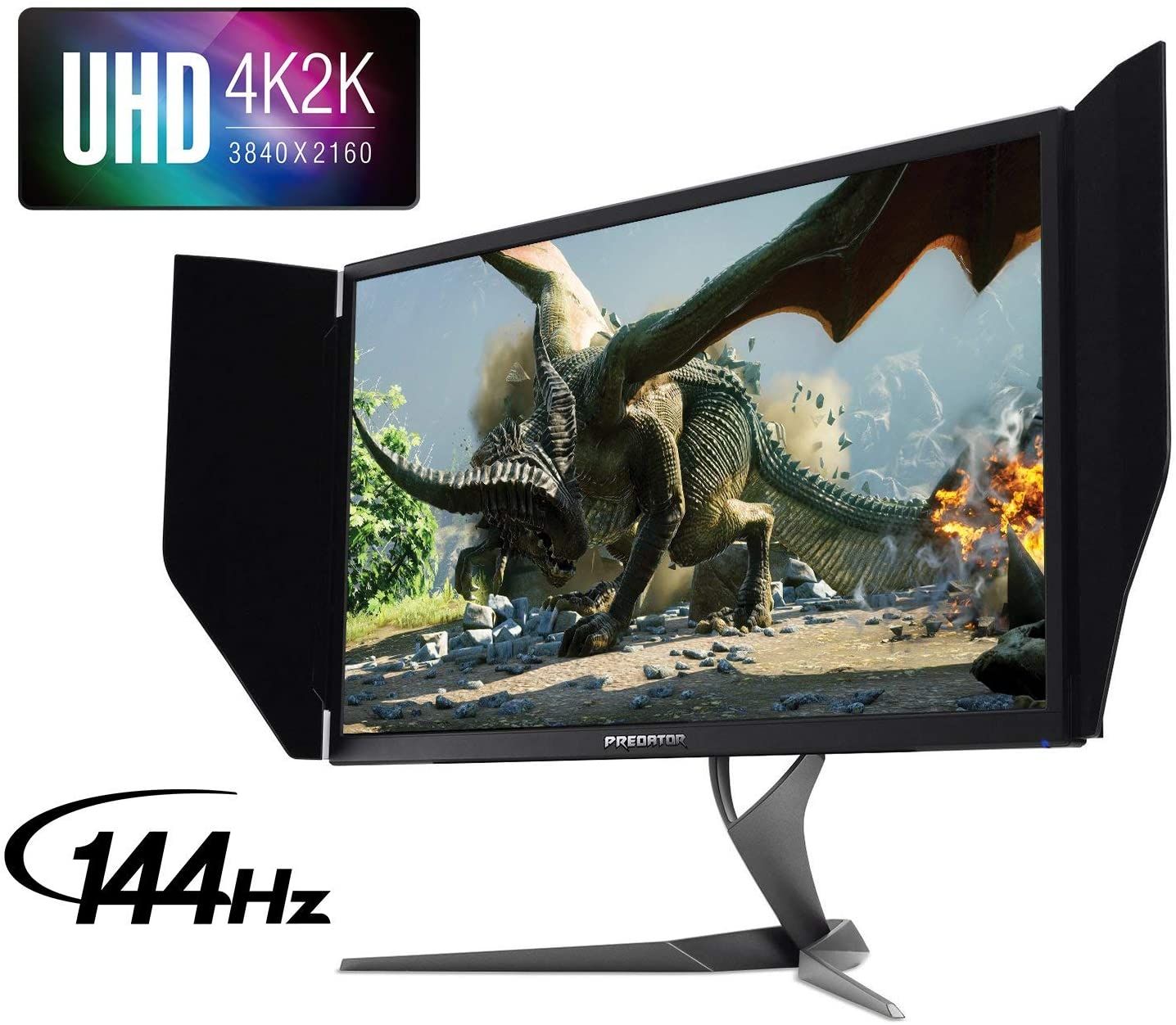 If you would rather wait for 8K to catch up in terms of performance, there are still plenty of high-end gaming monitors with 4K displays that will make Cyberpunk 2077 shine. The Acer Predator X27 is a full 4K UHD screen with HDR and G-Sync support. There isn't much more you could ask for in a top-of-the-line monitor.
This 27″ monitor is built for gaming and doesn't hold back in providing all the bells and whistles to show off your new and improved rig. In addition to all the specs mentioned earlier, the amazing 144Hz max refresh rate, plus a 1,000-nit rated peak brightness for those who want to adjust the brightness, is going to make Cyberpunk look smooth as silk in full 4K HDR. You can probably still have ray tracing turned on with your fancy new GPU as well.
Best Budget 4K Monitor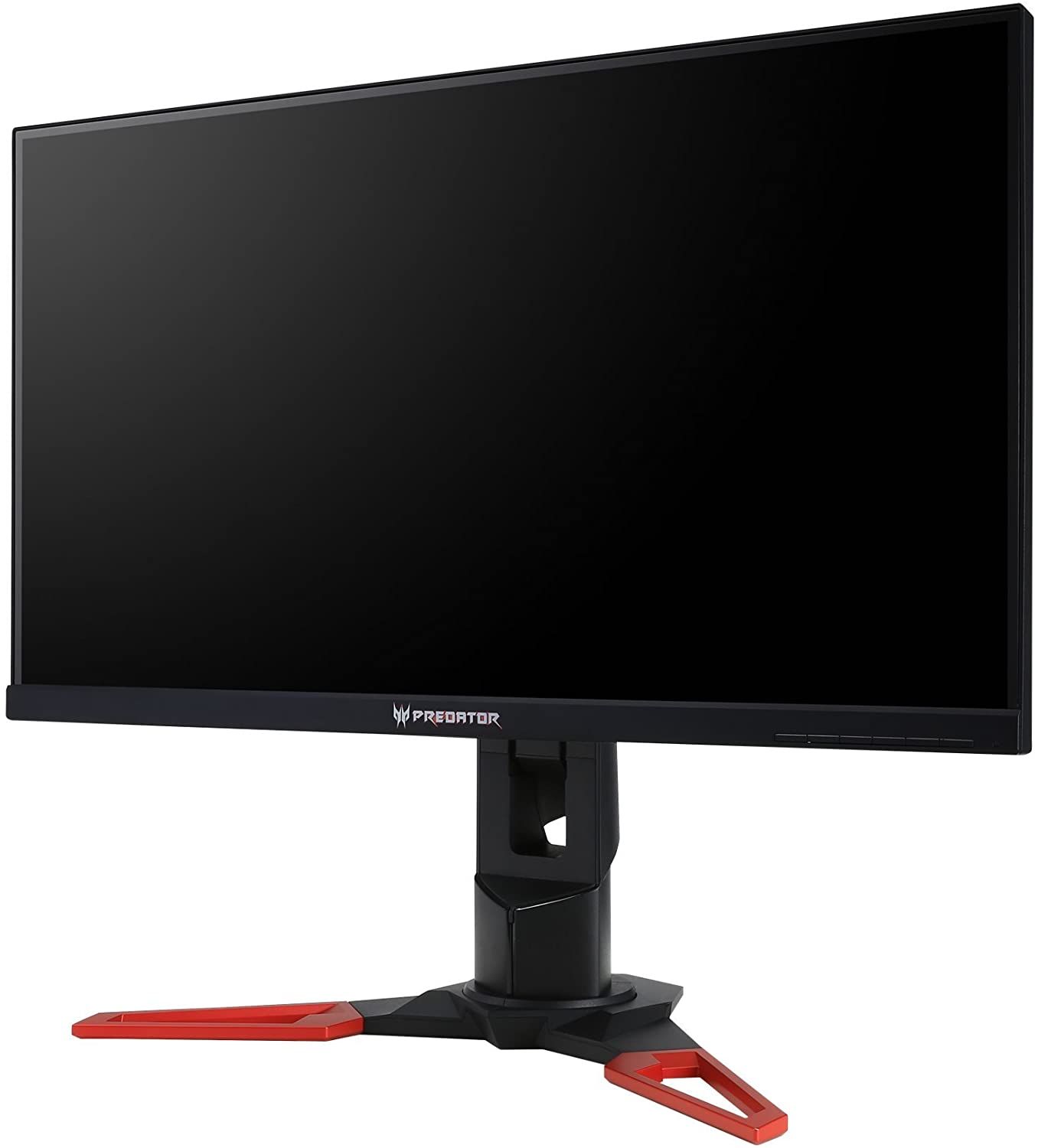 If your wallet is a little light after ordering the new RTX 3080, but still want to upgrade into the world of 4K, then the Acer Predator XB3 is the choice for you. It obviously remains 4K, but doesn't skimp on other important features you look for in a gaming monitor. The input lag is just 5.4ms and can hit that all-important 144Hz refresh rate. On the downside, the HDR support is scaled down to HDR 400, it isn't amazing at displaying blacks, and the number of ports isn't great.
But, for the price, this is still a great choice to start showing off some of the power of the RTX 3080 when Cyberpunk 2077 finally hits later this year.
Source: Read Full Article