Bidding On The Among Us Chicken Nugget Is Closing In On $100,000
The chicken nugget that is sort of shaped like an Among Us crewmate is currently going for almost $100,000 with a few hours of the eBay auction left to go.
Last week, we reported on an Among Us chicken nugget being listed for $1000 on eBay. Not some wacky official merchandise from the game's creators, but an actual chicken nugget from a McDonald's Happy Meal that is sort of shaped like an Among Us crewmate. Since then, that story has escalated to a degree that neither we nor its seller could have ever imagined.
At the time our original report went live, the listing had disappeared. It was assumed that the bizarre idea to try and sell a chicken nugget for four figures getting some attention had embarrassed the seller somewhat and the item had been pulled. In actuality, the opposite had happened. The original listing with a set price had been removed so that a new one could be created allowing people to bid on the item.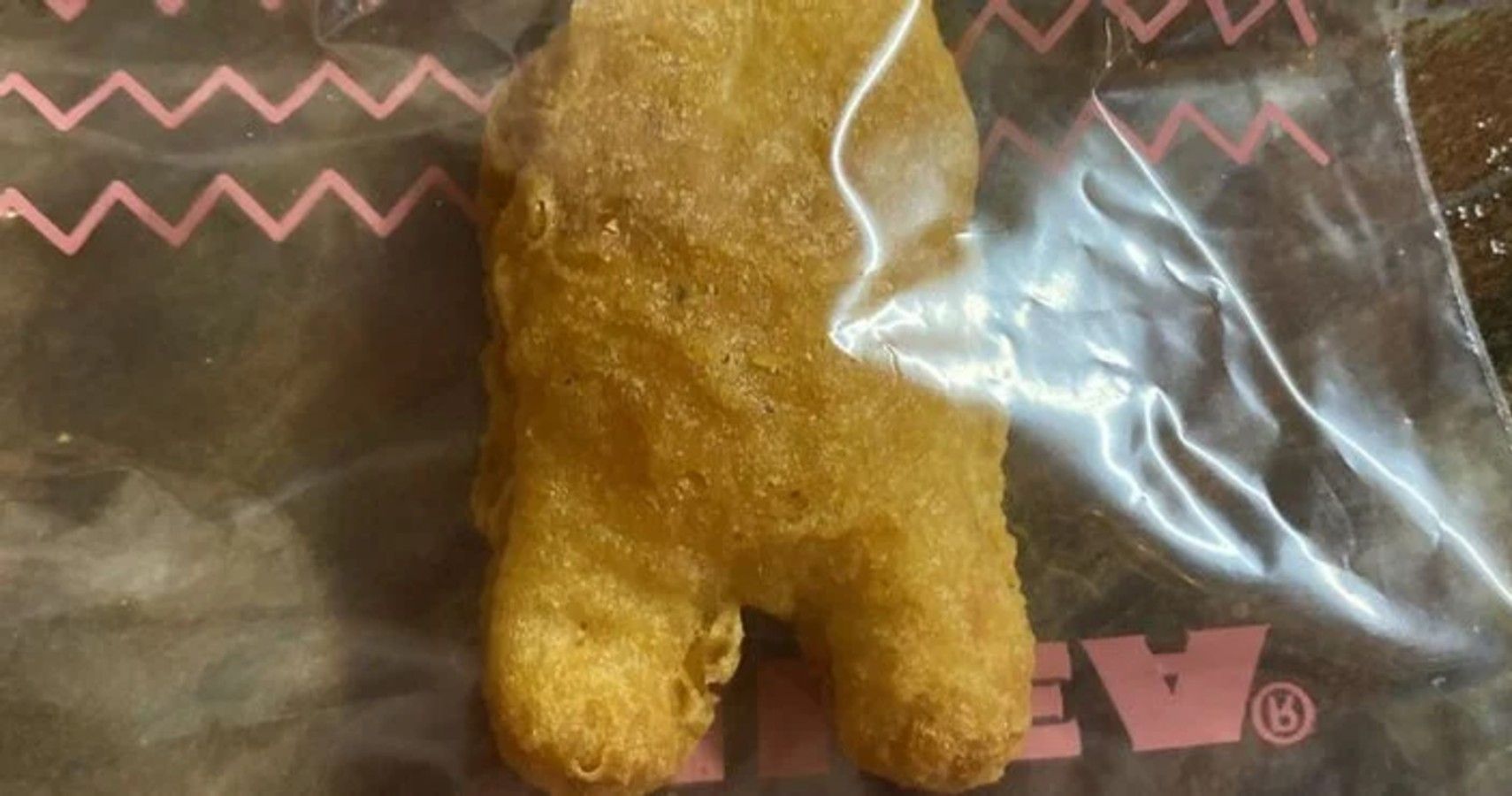 Turns out that was a stroke of genius from the nugget's current owner. At the time of typing this, with a little more than 16 hours left to go on the auction, the highest bid on the nugget is almost $100,000. No, we haven't thrown an extra zero or two in there by accident. The current highest bidder is apparently willing to pay $99,796.96 for the one-of-a-kind item.
The nugget has been bid on 182 times so far and with 16 hours still to go, that price is likely to increase a fair bit by the time the auction comes to an end. Worst of all, aside from the fact that someone is willing to pay $100,000 for a chicken nugget, is that the pictures just show it in a regular old sandwich bag. No vacuum packing or extra protection. The nugget is also listed as used, which we certainly hope isn't entirely true.
As for other Among Us news which won't make you wish the earth was on a collision course with the sun, the multiplayer game was free through the Epic Games Store last week, vastly increasing its daily player count. Its team has also teased big news coming later this month during Summer Game Fest.
Source: Read Full Article