Biomutant's Latest Trainer Pays Tribute To May The 4th
May the Furrth be with you. That's what the latest Biomutant trailer offers in greetings as it presents a very Star Wars-inspired take on its sci-fi world. It's also as good an excuse as any to remind you that Biomutant arrives on May 25.
"It's May the 4th and you know what that means," reads the video description. "Only 21 days until Biomutant launches on PC, PlayStation 4, and Xbox One!"
As cute as this Star Wars tribute and tag-along is, there are a few things we can glean from this trailer. First, it's possible to make a furry version of Luke Skywalker, minus the glowing sword of course. Our young hero seems to have traded it for a combination sword/cudgel and some nice white robes.
Second, Biomutants psychic powers can do a reasonable approximation of Jedi force abilities. You can see furry Luke make his way through explosions and bullet fire without too much wear and tear, and in an earlier trailer, you can see some other furry critter float over rooftops using just the power of their mind. And a suitcase.
And third, there might not be actual voice acting in Biomutant–or at least, not in the traditional sense. The narrator seems to be talking in some sort of alien gibberish, which might be our first indication that the world of Biomutant isn't going to be speaking in anybody's native language, but instead has its own sci-fi post-apocalypse animal language. Hopefully there will be subtitles.
We're not sure what class furry Luke is, but we do know that Biomutant's extensive character creator can certainly arrive at something that looks cute and adorable like Luke here. Or you can look like a deadly furry assassin armed with gun and blade.
Or you can be armed with an umbrella. Hey, it's good to have options, right?
Biomutant hits PS4, Xbox One, and PC later this month. Pre-order and you'll get the exclusive Mercenary class which lets you dual-wield two swords and starts with a fancy ronin hat.
Next: The Batman Hot Wheels Shows Details Of Robert Pattinson's Batmobile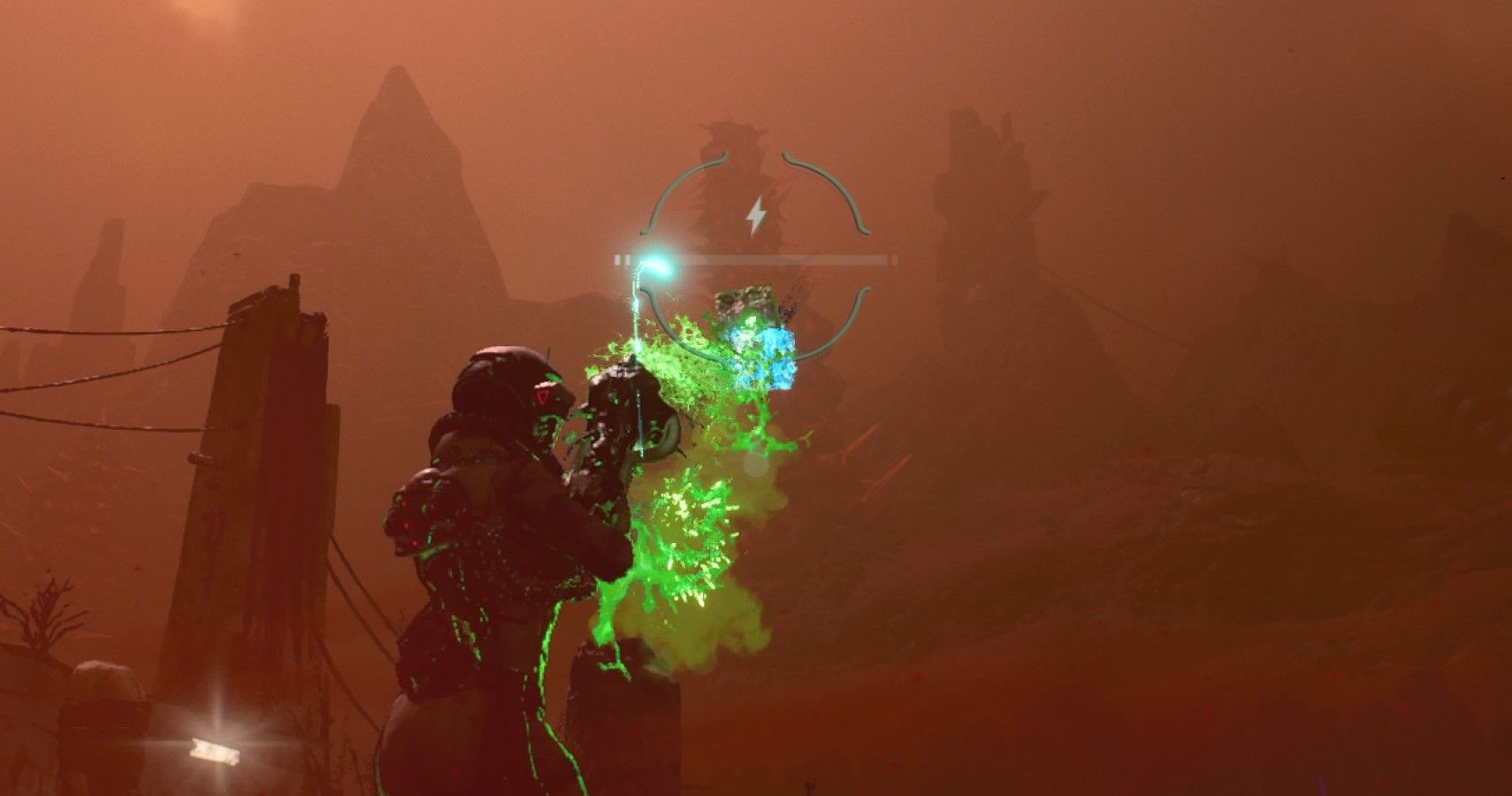 Game News
THQ Nordic
Biomutant
Actually a collective of 6 hamsters piloting a human-shaped robot, Sean hails from Toronto, Canada. Passionate about gaming from a young age, those hamsters would probably have taken over the world by now if they didn't vastly prefer playing and writing about video games instead.
The hamsters are so far into their long-con that they've managed to acquire a bachelor's degree from the University of Waterloo and used that to convince the fine editors at TheGamer that they can write "gud werds," when in reality they just have a very sophisticated spellchecker program installed in the robot's central processing unit.
Source: Read Full Article