BioWare Is Testing A Brand New Anthem Update To Offer More Satisfying Javelin Builds
It's been a while since last we heard from Anthem. The game was put on hold earlier this year after player counts plummeted, with BioWare admitting that Anthem's issues were far more than just skin deep. A complete redesign was in order, with BioWare spending the past year retooling much of Anthem's systems.
One of the biggest complaints in Anthem was its overall loot system. That was largely addressed in July when BioWare showed us a redesigned loot tab and announced a new way of acquiring loot, including a drastically increased drop rate.
The second half of that equation was just revealed in BioWare's latest blog post. The discussion centered around improving Anthem's build diversity, but that also came with a complete redesign of how abilities and equipment are chosen by the player.
The new Loadout screen combines both equipment and abilities so everything starts on the same screen. Javelins can now equip both Primary and Secondary weapons, and Mods and Artifacts replace Components. Abilities run down the right-hand side, and unlocked Abilities can be improved thanks to Mods.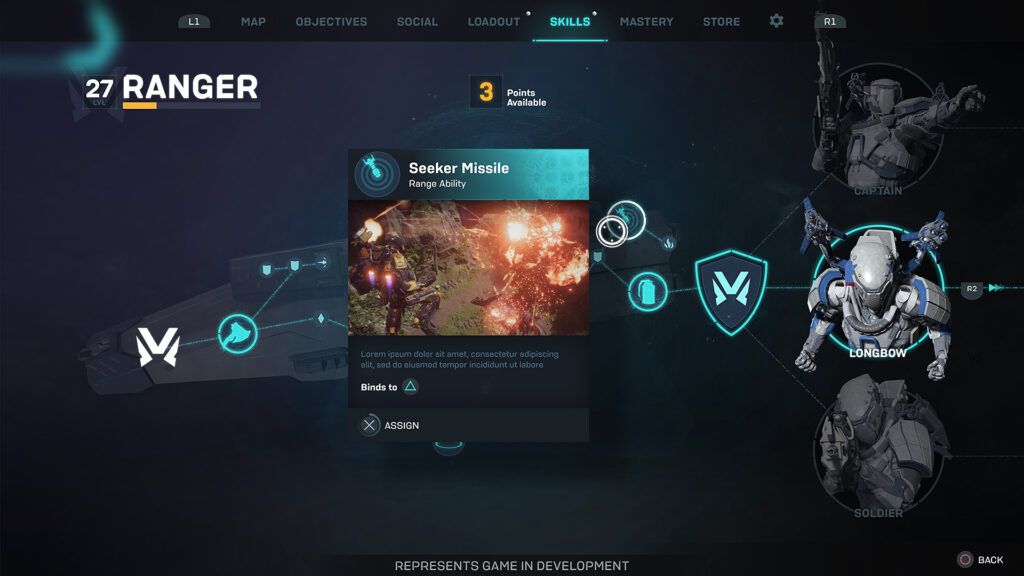 Which brings us to the brand new skill tree. Abilities are unlocked on the skill tree along with both passives and stat boosts. To start, new players will unlock abilities on the Basic Skill Tree before moving to choose a Specialization with its own Advanced Skill Tree.
The way it's set up makes the Basic Skill tree sort of like training wheels–players get used to the core gameplay of Anthem before moving on to a more specialized style of play. Specializations cater to different gameplay styles and allow for greater customizability.
Finally, there's the new Artifact. This piece of super-powered tech defines a Javelin and becomes more unique as Freelancers slot parts into it. You can see in the screenshot above that there are three part slots for the Skyfell Launcher, with slotted parts changing the look and feel of the launcher.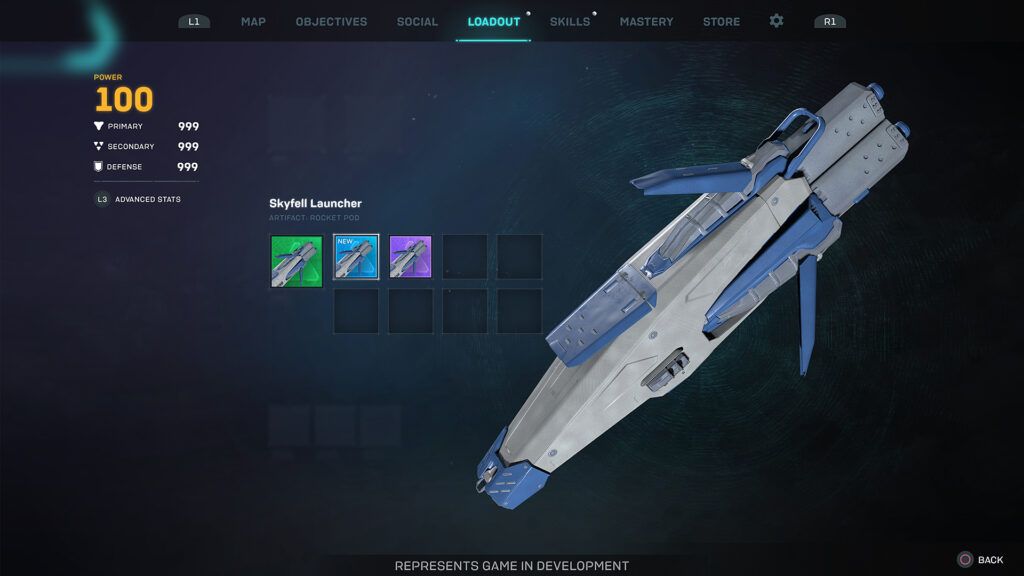 Overall, this new Loadout screen seems like a much better design. Despite the complexity, it's easier to follow as everything is visible from a single screen, and skill trees are a long-running trope that all gamers can understand.
There's still no word on when Anthem will relaunch but at least there seems to be some very good progress being made.
Source: Read Full Article