BlizzConline Celebration Collection Available Now In Three Different Bundles
BlizzConline arrives February 19, bringing with it an online-only convention filled with announcements, developer Q&As, dev talks, art competitions, and the long-awaited return of the cosplay contest. And it also brings an opportunity for Blizzard to cash in on merchandising thanks to the BlizzConline Celebration Collection, an assortment of in-game items that are sure to show off your undying brand loyalty to Blizzard.
There are three levels to the BlizzConline Celebration Collection, starting with the aptly-named Essentials. For $19.99, you get a little bit of everything for each of Blizzard's IPs, including a Moon-Touched Netherwhelp pet for World of Warcraft; Tracer's OSV-03 Rogue mount with Tracer Hero in Heroes of the Storm; a 30th Anniversary Overwatch player icon along with spray and five loot boxes; a set of StarCraft II and StarCraft II: Remastered portraits that aren't quite finished yet; 10 Madness at the Darkmoon Faire packs for Hearthstone; and a new pet and portrait in Diablo 3 that is also unfinished but will hopefully be revealed before the convention.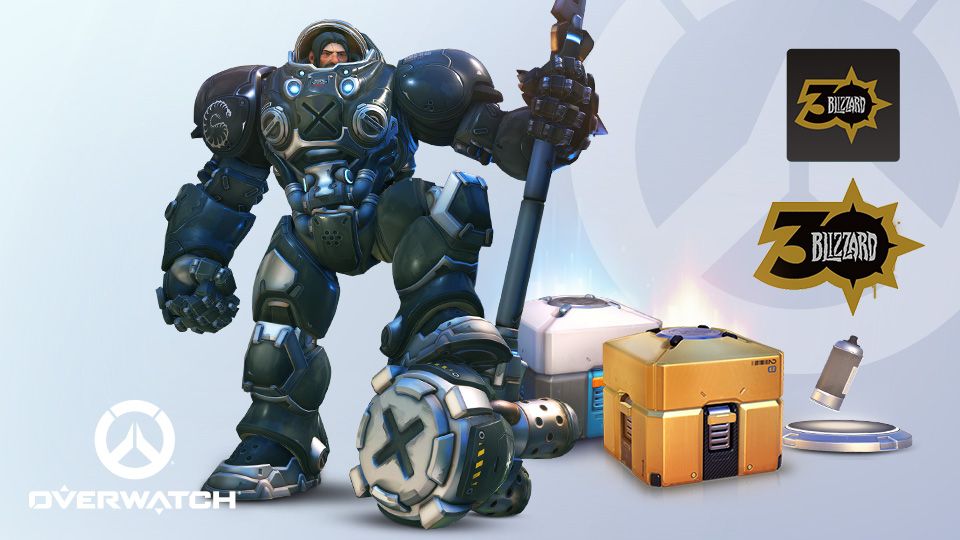 Upgrading to the Heroic Pack will cost $39.99 and provides you with everything you get in the Essentials Pack plus a Snowstorm mount for WoW, a Reinhardt Skin in Overwatch that turns you into Raynor from Starcraft, a random Madness at the Darkmoon Faire Legendary card in Hearthstone, and a set of Diablo 3 wings (also coming soon).
The final Epic Pack tier will give you 30 days of World of Warcraft game time, five golden Madness at the Darkmoon Faire card packs, three golden loot boxes in Overwatch, and an undisclosed Diablo 3 helm transmog, plus everything from both the Heroic and Essentials Packs. The Epic Pack will cost $59.99.
Blizzard isn't charging admission to BlizzConline, so they gotta make back their costs somehow. You can grab each of them at the Battle.net shop. It's a shame they're not offering a loot package for each specific game as opposed to all of them at once, but console players can expect to see celebratory cosmetic packages for Overwatch and Diablo 3 later on.
Source: Read Full Article