Burning Shores Will Get Me To Finish Horizon Forbidden West
Horizon has historically had a hard time catching a break, with Zero Dawn launching just a few days before The Legend of Zelda: Breath of the Wild and Forbidden West just a week before Elden Ring. Though that won't necessarily completely change with upcoming DLC Burning Shores — which hits digital store shelves on April 19, 2023, three weeks before BOTW sequel, Tears of the Kingdom — I'm hoping it can maintain a more positive tradition: having really good DLC.
Zero Dawn's DLC, The Frozen Wilds, was the best part of that game. A new adventure set during the timeline of the main narrative, Frozen Wilds took Aloy to a new snowy area in the north called The Cut and tasked her with helping the Banuk tribe fix a mysterious problem with Thunder's Drum, a mountain that towers over the region. It has recently started billowing smoke, with Aloy soon learning that a mysterious AI within it has been infecting the local machines.
Back in 2017, the DLC was the first triple-A game I ever reviewed, and I was extremely impressed. The side quests were more specific and interesting, the campaign was self-contained and impressively cinematic, and the animations were a major step up from Zero Dawn. It was a great improvement on everything the base game did well, and solidified Horizon Zero Dawn as one of my favorite games in a historically stacked year, that included modern classics like Breath of the Wild, Nier: Automata, and What Remains of Edith Finch.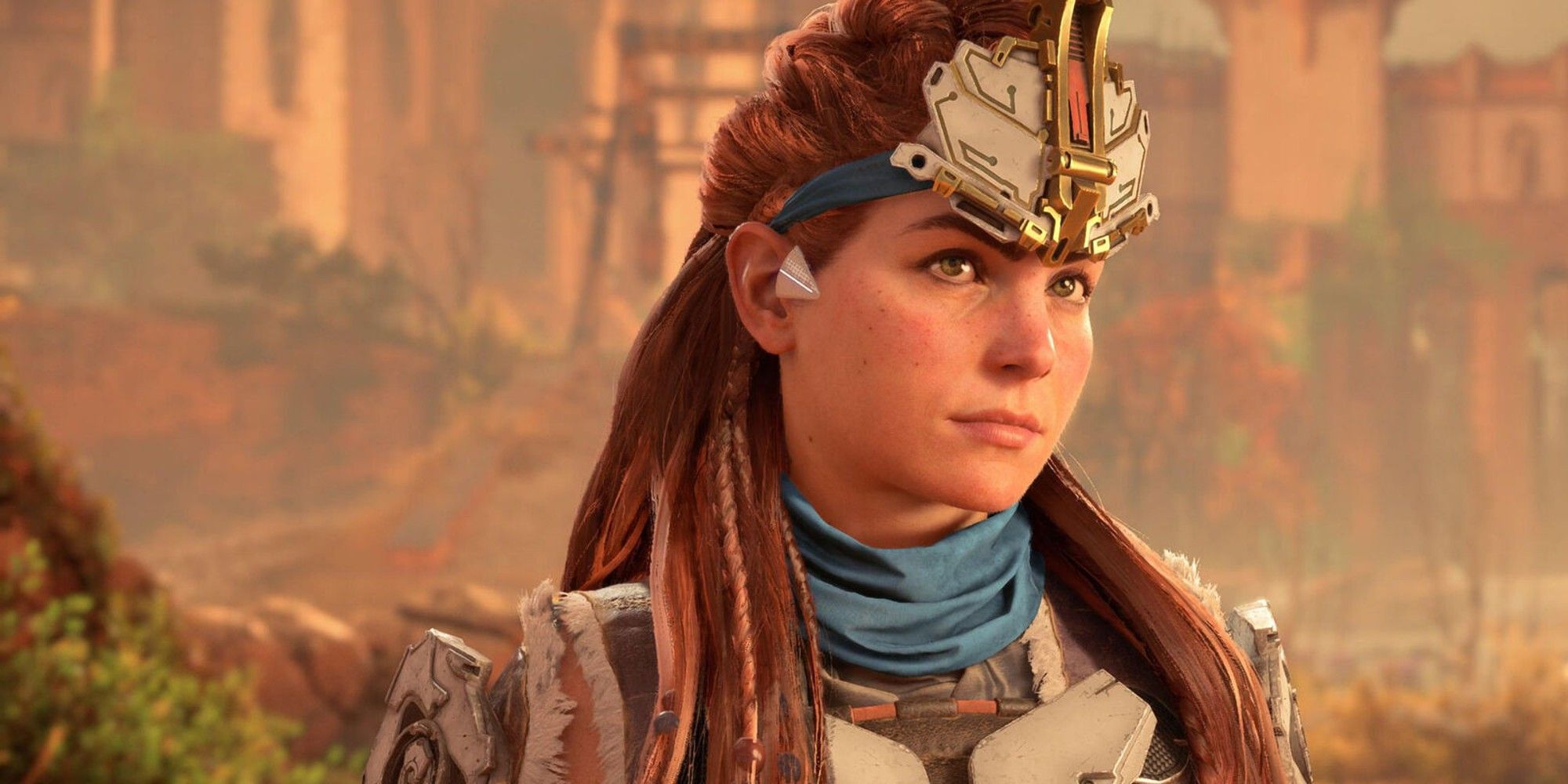 I'm less fond of Horizon Forbidden West. Despite sinking in 25 hours, I didn't end up finishing it (thanks, as the Horizon curse dictates, to Elden Ring distracting me) and was generally pretty disappointed with what I played. Though the marketing campaign emphasized the seaside environs of the west coast and the Golden Gate Bridge, in practice it takes forever to get there. It felt like you had to earn the right to play the game Sony advertised. And, by the time I got there, it just didn't seem worth it anymore.
Smaller mechanical changes really irked me, too. As one of the few people who enjoyed the human-centric combat in the first game, it was a bummer to see that they reworked it in such a way that stealth had stopped being as viable an option. Whereas I used to revel in slowly taking out a bandit camp with well-placed headshots, now half the enemies were wearing helmets. I couldn't play the game my way anymore, and that turned me off.
I'm holding out hope that Burning Shores will turn things around. As it looks like the expansion will be set entirely in and around Los Angeles, I'm hoping that it will make use of the west coast setting in a way that it took the base game forever to get around to doing. I would love to see the helmets come off, too, but I'm not holding my breath. More importantly, the Horizon series has always revolved around Aloy looking back to the past and making some correct and some incorrect assumptions about how her ancestors lived. Though Guerilla isn't on the same narrative level as Naughty Dog or Sony Santa Monica, I hope it can mine some fun commentary from the Hollywood setting.
But, if Burning Shores at least gets me to finish the sequel to a game I loved, that will be enough. I loved Horizon Zero Dawn, and I would be happy if this expansion could turn me around on its sequel.
Source: Read Full Article