Capcom Fighting Collection Is A Step In The Right Direction For Game Preservation
I was shocked when Capcom Fighting Collection was shown during the Capcom Pro Tour back in February. My excitement for this compilation wasn't even eclipsed by the announcement, a couple of seconds later, of Street Fighter 6 — the next entry in my most beloved series in the genre.
The thing is, having the opportunity of playing all the titles in the Darkstalker series while also being able to try Cyberbots or Red Earth (titles that were nowhere to be found in my country) for the first time in a single pack was a dream come true. And we have some extra challengers like the hilarious Super Gem Fighter Mini Mix, the extremely fun Super Puzzle Fighter 2 Turbo (Tetris, but actually exciting), and one of the 352 versions of Street Fighter 2? It surely was something to look forward to by those who grew up developing a taste in 2D fighting games from 'the golden age' and the visit to arcades.
Thanks to a preview code sent by Capcom, I was able to try all these titles and the different bonuses available. The initial moments were kind of rough, but it didn't have anything to do with the presentation or a problem with the controls. '90s Capcom games are pretty different compared to the more recent ones, so it took a bit of time to get used to that old speed, the AI's difficulty, and the general flow of the battles.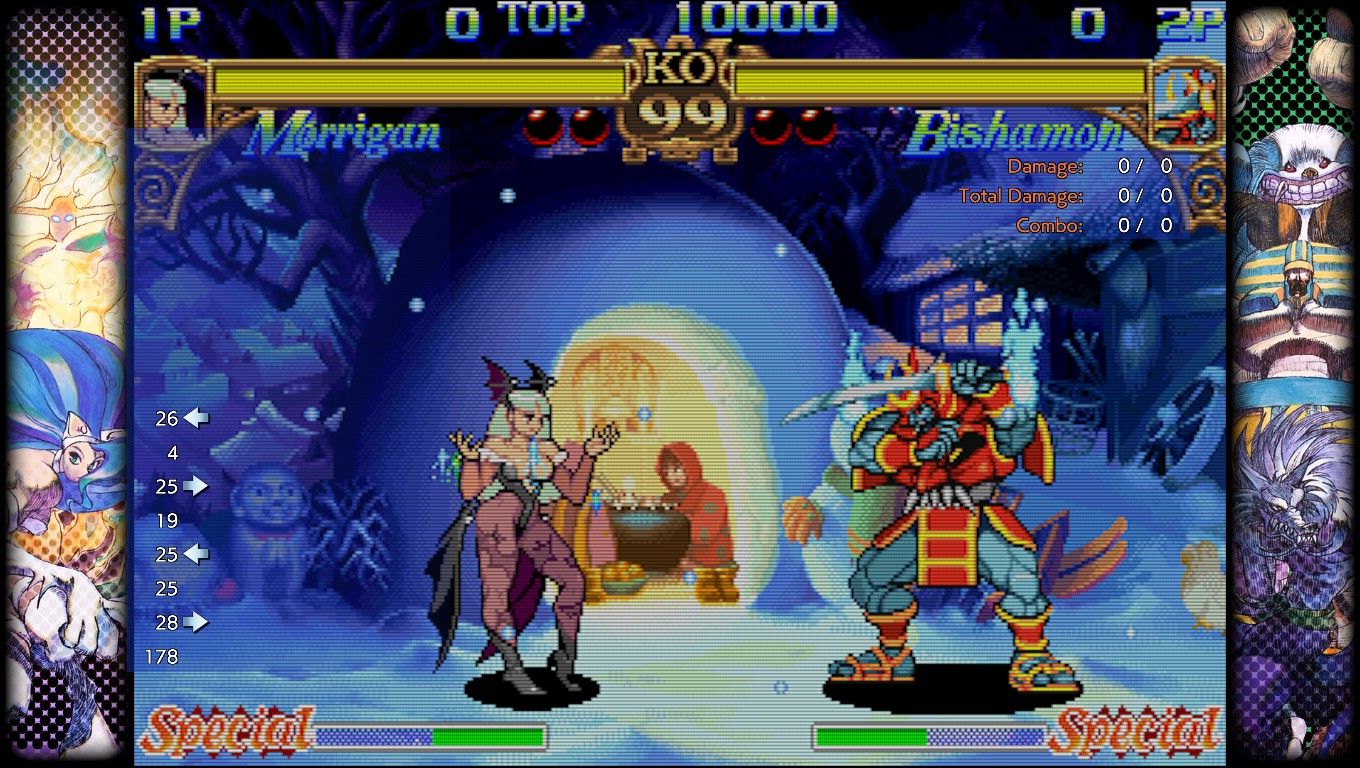 After a few hours, however, I was having a blast while exploring the different versions of Demitri and Morrigan across the Darkstalker series, being blown away by the deep robotic mechanics of Cyberbots, and screaming internally at Akuma for being so unfair in Super Puzzle Fighter 2 Turbo.
All the versions of these titles are faithful recreations of their arcade editions, including resolution, the sprites, the stages and sound design. Fortunately, they also include important quality of life improvements and gameplay features, like multiple difficulty options, the possibility to create a quick save (although only one across all the titles), changing some pixel filters and banners, the inclusion of a training mode, and the chance to perform special moves with only one button and one direction. Yes, you can avoid learning how to do 'charge' attacks or bizarre motion inputs with your stick.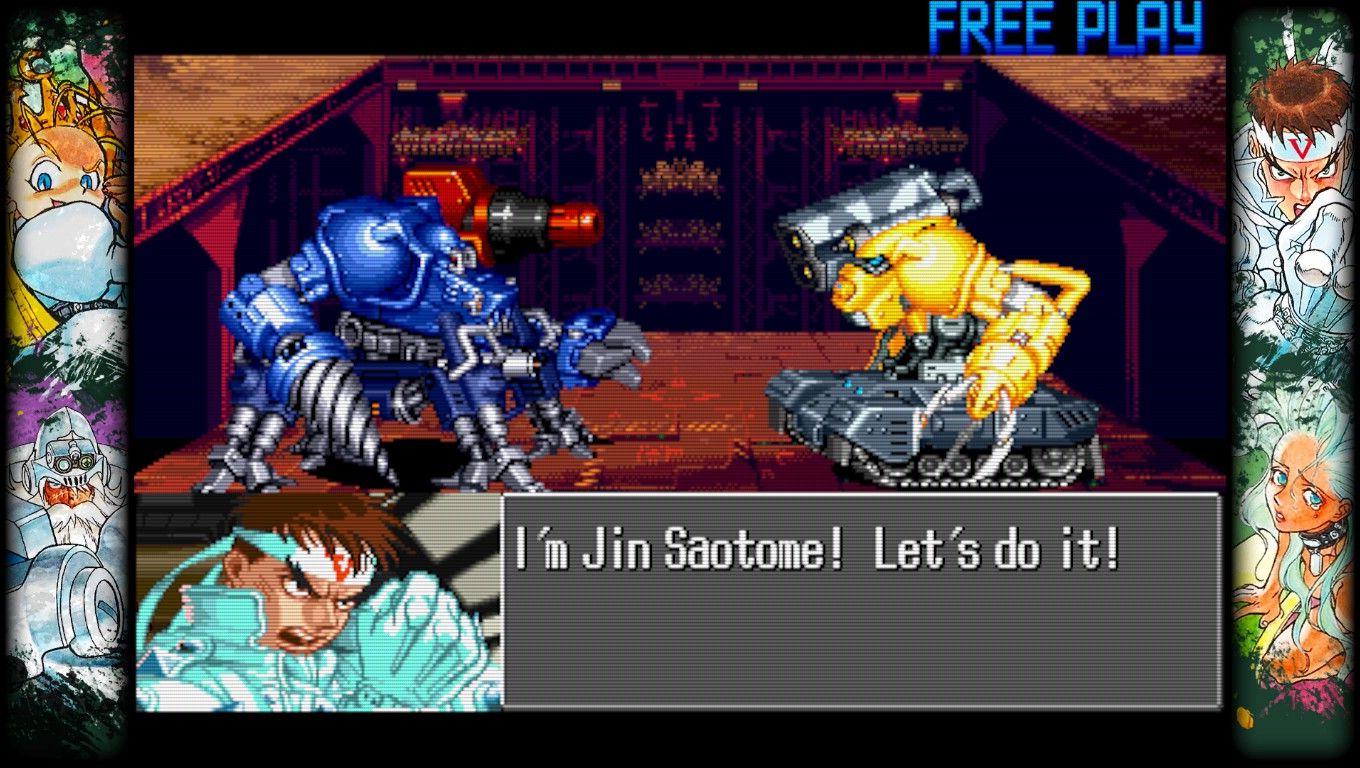 Apart from the wild variety of games here — there are at least five titles that play like none of the others and a freaking Tetris fighting experience — this collection is an encyclopedia that will touch the fans' hearts. It has hundreds of pieces of art and music tracks that you can enjoy from the very beginning by just going to the Museum menu.
In that sense, Capcom is one of the few companies that currently seems to care about protecting their older titles and help in preserving our medium's history. The work different teams have been doing with the Megaman or the Disney collections, among others, is to be praised, even if we are still missing some of the most legendary gems (Marvel vs. Capcom 2 currently can't be purchased on any platform) or the compilations might come with relevant issues (the online netcode of the Street Fighter collection is trash).
Speaking of netcode, the addition of proper online options here is what will probably make many of us continue playing these games for the months to come. Many fans will want to know about the implementation of rollback netcode in these ten games. Unfortunately, I wasn't able to try any online battles at the time of writing this preview. The chance will come with the arrival of the final build of the game, so the big question about connectivity will have to wait.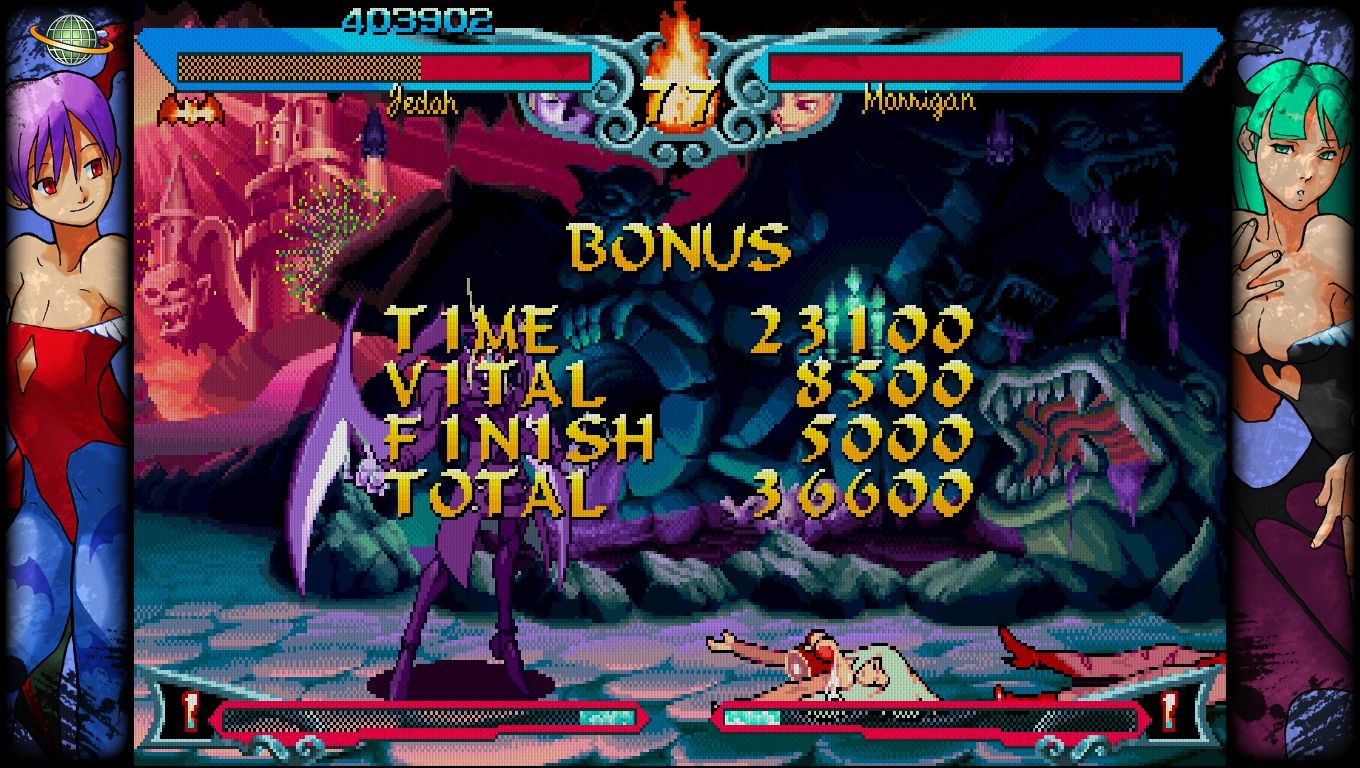 On the other hand, it's worth mentioning that the collection has the option to search for matches across all of the ten games at once while you're playing arcade or in training mode in any of them, which is an awesome addition if you have no preference for which game you'll play. Let's hope that it works well when the time comes.
However, if everything has been overly positive from my end until now, it doesn't mean that Capcom Fighting Collection is a perfect pack for every type of gamer. In fact, I don't see many people that already played or at least knew these titles giving it a chance. The price tag of $40 might be too much for a bunch of old (but still beautiful) looking games with no upgrades in resolution or effects for some players.
But most importantly, the genre has never been so popular with appealing titles like Guilty Gear Strive, Dragonball FighterZ, Mortal Kombat 11, or the most recent The King of Fighters entry and Warner Bros.' MultiVersus. We live in an era of fighting games in which a lot of things are starting to be taken for granted, despite their quality. For example, more than one mode to play offline, or multiple in-game tutorials to learn the ins-and-outs of the core mechanics and the specific features of every character.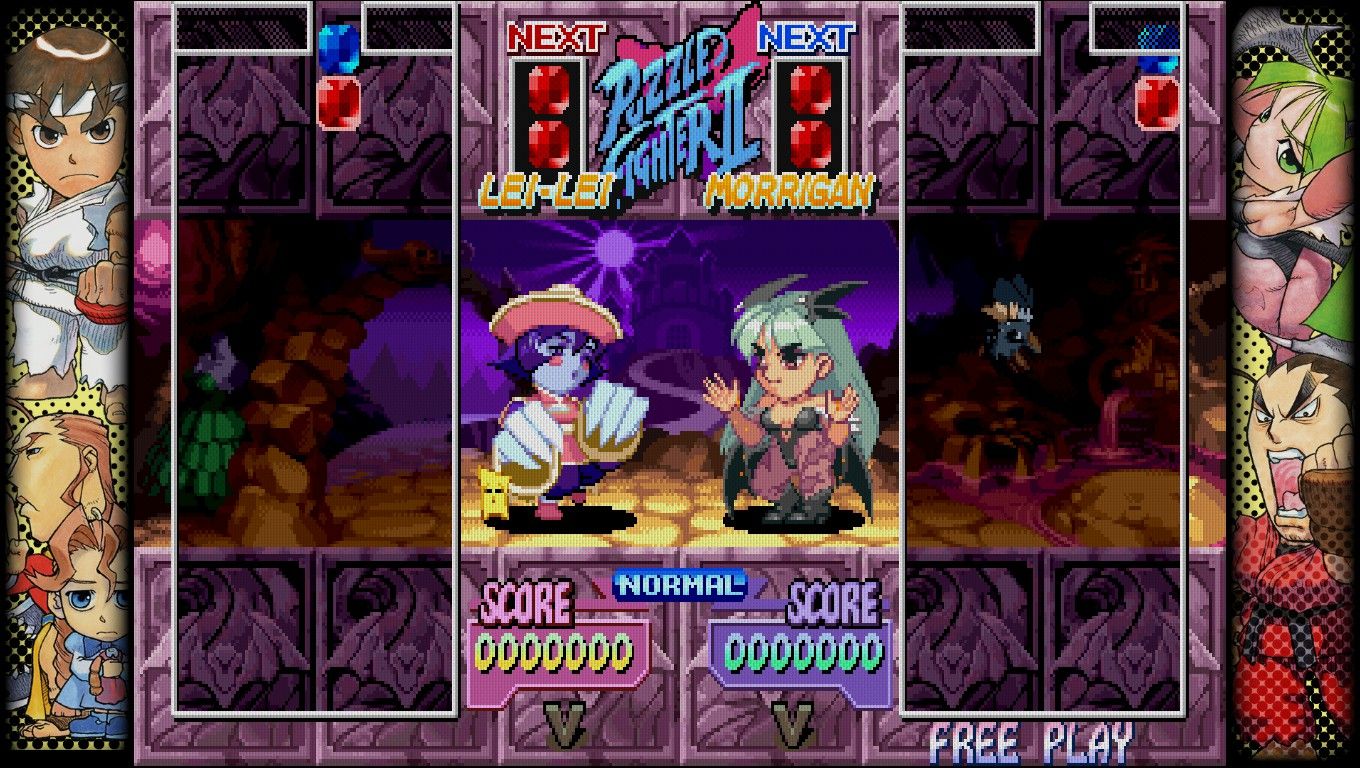 While Capcom Fighting Collection brings the aforementioned features (training mode, easy inputs for special moves) that make these games more approachable than ever, it's not enough for modern standards. Good luck trying to learn combos, performing Guard Cancelling, or knowing what the hell is Dark Force in Vampire Savior. You're on your own. Playing solo consists of using the lab or just jumping into a select screen for an arcade walkthrough for less than an hour. That's it.
All in all, testing this collection has made me more than excited for the final release and being able to battle other players around the globe in some exquisite classic titles. Even if the online doesn't function properly in the end, I'd still be more than pleased to continue discovering more things about the games that I didn't play before and trying to get better with my mains in Darkstalkers. I'm sure other old-school enthusiasts will feel the same, but how the rest of the public and the new challengers will receive this is still a question without an answer.
Source: Read Full Article