Car Mechanic Simulator Arrives on Consoles on June 25
Budding mechanics can look forward to getting their virtual hands dirty this June, as Car Mechanic Simulator arrives for Playstation 4 and Xbox One on June 25. The game has been available for PC users for some time under the title of Car Mechanic Simulator 2018.
Developed by Red Dot Games, Car Mechanic Simulator allows players to transform cars that were destined for the scrapyard back to as-new condition. You'll be able to use 10 types of tools to fix a wide range of randomly generated issues, with over 1,000 modeled automotive parts all waiting to go wrong.
The virtual mechanic will start their career off in a small workshop, but can progress through the game to create an empire in car repair. You can upgrade equipment to include two-post lifting jacks and a parts warehouse.
https://youtube.com/watch?v=2qeQjSt8jeY%3Ffeature%3Doembed
You won't just be repairing cars either. If you feel like testing your car's performance and suspension, you can head to one of various test tracks. Once your masterpiece is complete, you can also sell your car via an auction house. Should you buy more, you can send them to a multi-storey car park for storage.
Car Mechanic Simulator features a list of 48 cars for players to tinker with, including licensed models like the Mazda RX-7. You can scavenge for bits from junk yards and even unearth your own barn finds.
With a wide variety of cars to fix, drive, paint, and sell, Car Mechanic Simulator should provide players with plenty of jobs to do when it arrives in the summer.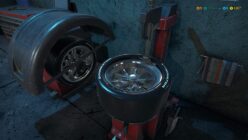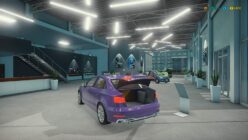 Source: Read Full Article