Celebrate Puyo Day With Puyo Puyo Tetris 2's Latest Update
Sega is keeping the free updates for Puyo Puyo Tetris 2 rolling with a new DLC drop for Puyo Day. Celebrated on February 4 (2-4, which is read in Japanese as "Pu-Yo"), this year marks the 30th anniversary of the Puyo Puyo series and you'll have the chance to commemorate the day with some free content. How fun!
This maybe isn't as extensive as the Sonic update a few weeks ago, but players will have access to four new characters with ties to Puyo's past. There is Serilly, Rafisol, Possessed Klug, and Yu & Rei. Each hails from some period of Puyo's history and will be bringing their specific charms to PPT2. They will be accompanied by new background news and 20 different avatars to adorn on your in-game profile.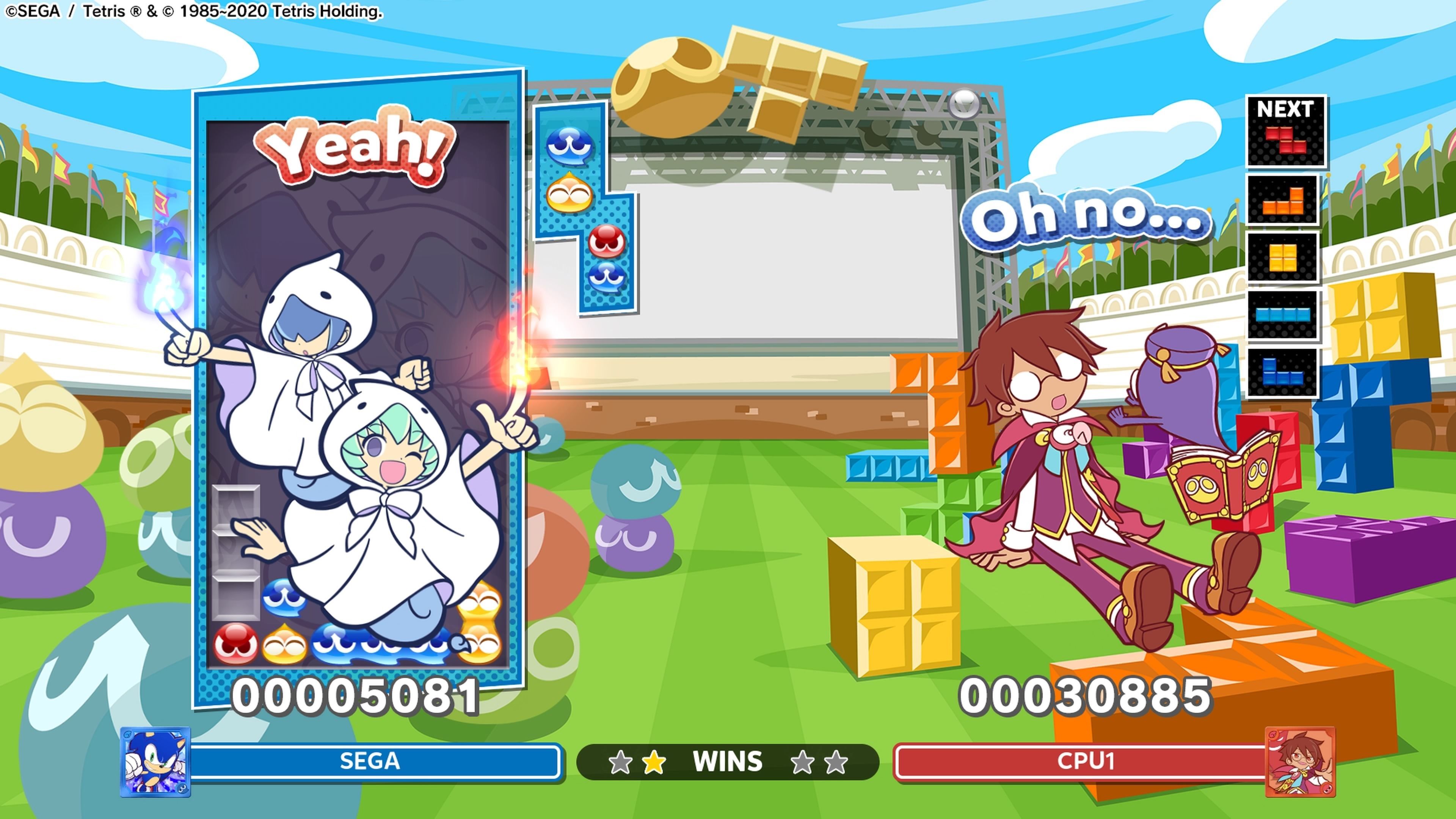 With regards to game modes, the "Challenge Mode" menu has been given multiplayer support. If you've ever wished of playing Big Bang, Fusion, or Swap modes with friends, you'll finally be able to live that dream out. Each mode will have four-player support both locally and over the internet, though there isn't a mention of any ranked variants.
As well as that, new accessibility options are being introduced in the form of color saturation toggles. If you find the default palette to be too extreme or simply cannot read one of the colors, you'll have different choices to change them to suit your needs. This was previously present in the last Puyo Puyo Tetris game and it makes a welcome return here.
This is the second of at least four planned free updates, so there's still more to come with Puyo Puyo Tetris 2. I'm holding out hope that the Yakuza series makes some kind of crossover. That would be entertaining.
Source: Read Full Article