Celebrate 'Tomb Raider 3 Month' With The Latest Screenshots From Tomb Raider Fan Remake
The 25th Anniversary of Tomb Raider is humming along nicely, and this month the focus is on the third game in the iconic adventure series, Tomb Raider 3: Adventures of Lara Croft.
The loyal Tomb Raider community is finding creative ways to pay tribute to Lara Croft's third game. One such creation comes from good old Nicobass – a prominent name in the Tomb Raider fanbase who is responsible for heading up the ongoing fan-led project to recreate Tomb Raider 2 in HD.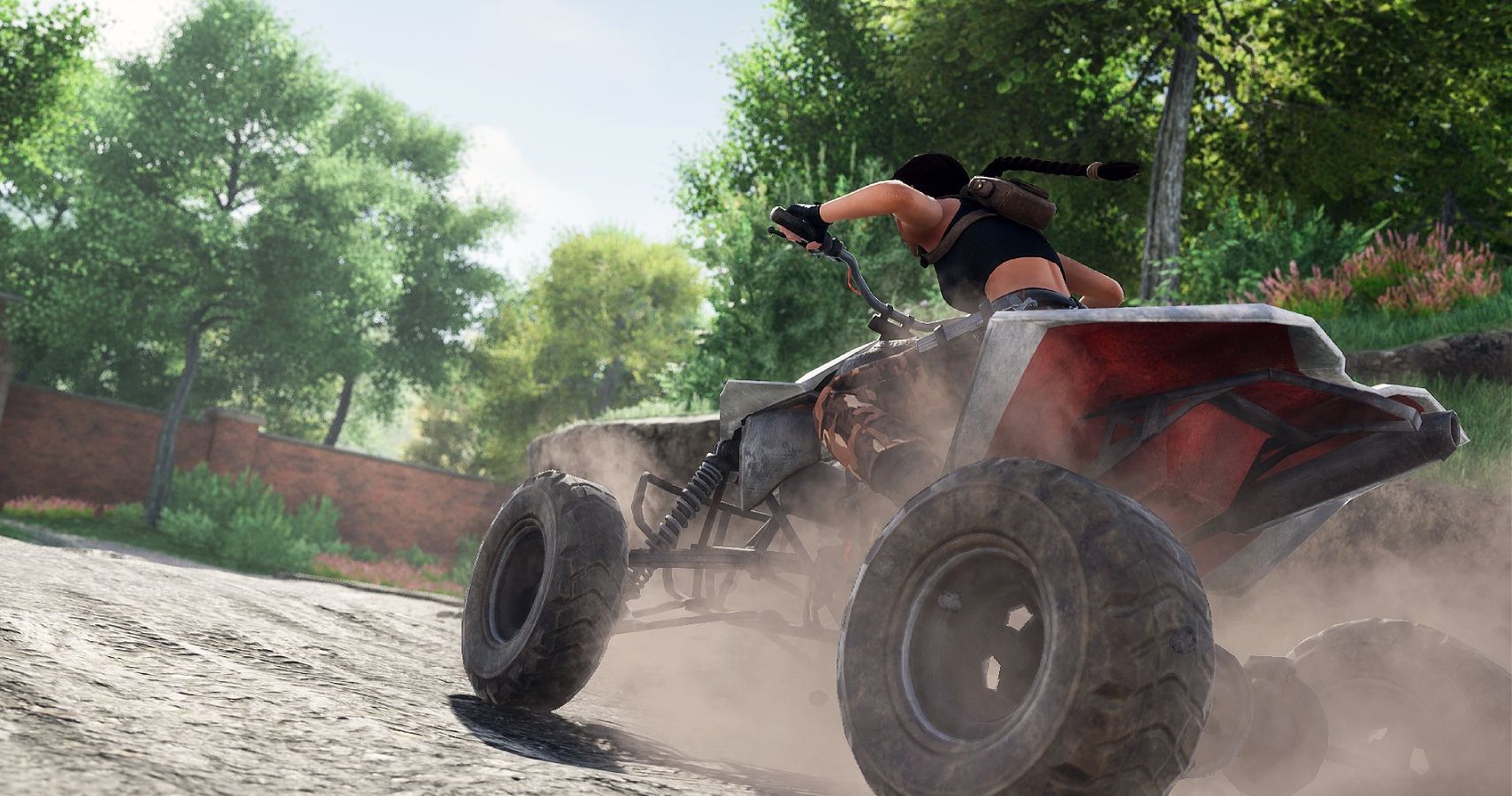 Nicobass' contribution to this month's Tomb Raider Tributes comes in the form of two tasty screenshots from the Tomb Raider 2 remake he's working on. "Even if it's from my TR2 remake, many elements of the Croft Manor like the quad bike race are directly inspired by TR3," explains Nicobass in a tweet he sent out yesterday.
The screenshots are quintessentially 'Tomb Raider 3,' with Lara donning those awesome red cargo pants whilst kicking up some dirt on her personal quad bike course at Croft Manor. Unfortunately, we can't yet play any of the Croft Manor level of Tomb Raider: The Dagger of Xian – which is the name given to this project by Nicobass and his small team of fellow developers.
However, you can play a portion of the first level of the game – The Great Wall – in a free demo, downloadable from here.
This is hardly the only impressive fan-made tribute to surface this month so far. You can just take one look at the #TR25 feed on Twitter or on the official Square Enix site dedicated to Tomb Raider's 25th Anniversary, and you'll see a plethora of equally gorgeous creations.
For the rest of the year, Square Enix will be spearheading different celebrations focusing on a different Tomb Raider game each month. Some of the content so far has included reimagined box art for the classic games, fan spotlights, and a recent announcement of a Tomb Raider cookbook to be released later this year. You can keep track of the news on the official Square Enix site here.
Source: Read Full Article