Circuit Superstars Will Bring Adorable Top-Down Driving Action to Consoles in 2020
We're beginning to pick up on an unofficial theme for the racing genre at E3 this year. First there was LEGO, and now Square Enix has shown off the charming Circuit Superstars ahead of a 2020 console (and Steam) release.
Circuit Superstars is an old-school style, top-down racer in the Super Off-Road mold. It moves the sub-genre on quite a bit from that seminal classic in terms of visuals and physics, however. Just take a look at the announcement trailer:
https://youtube.com/watch?v=7Qwxt8nxj80%3Ffeature%3Doembed
According to developer Original Fire Games, Circuit Superstars will feature a variety of vehicles, "from 60s-inspired single-seaters, to souped-up GT specials." It will also include tracks from multiple motorsport eras, though it isn't clear what exactly that means yet. Come on, lilliputian Laguna Seca!
The cars Original Fire has shown off so far bear striking resemblances to multiple real-world vehicles. We've spotted a Jaguar E-Type, Shelby Cobra, Porsche 911, and — as a nod to its ancestors — what looks like Ivan Stewart's Toyota race truck. The whole world gives off a distinct Auto Modellista vibe thanks to its art style.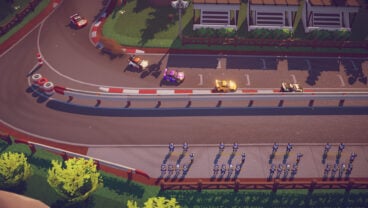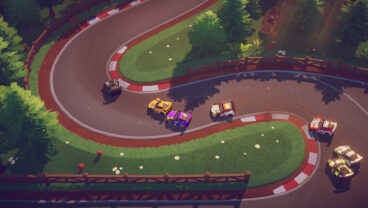 Easily the most surprising aspect of the short trailer is the reveal of a pit strategy. It's a welcome technical addition in what looks like a fairly light-hearted game, and could provide an additional layer of challenge for players.
While Circuit Superstars may be Original Fire's first game, the team has over 15 years experience in real motor racing. We'll be keeping an eye out on how that translates when Circuit Superstars lands on PS4, XB1, PC and Switch next year.
Source: Read Full Article