Cyberpunk 2077 – Full Crucifixion Questline And Endings Explained
Cyberpunk 2077 has some of the most genuinely fascinating side quests that you will find in any RPG, and a key example of that is the Sinnerman questline. There are a lot of murderers in Night City, and a lot of people looking for revenge, and you get paired up with one of those individuals in this questline. We'll be going over all three quests in the line in this guide, and what dialogue choices will affect the outcome, and how precisely they shall do that.
This is a very unusual quest that culminates in a crucifixion, so needless to say you should probably avoid this one if you're feeling squeamish. Or just read on to find out how to crucify a man in Cyberpunk 2077.
Sinnerman In Cyberpunk 2077
Things will begin when you get a call from Wakako about assisting with a hit-job. You meet up with the client, Bill, and get in his vehicle. His plan, in its entirety, is to chase an armoured car and then shoot the man inside. Once the car drives past put the gas pedal down and make sure to stay close otherwise you will fail this quest and it will end instantly.
Eventually, the armoured car will stop, and Bill will be shot by the NCPD officer. Joseph, the murderer that Bill was after, will leave the vehicle, and ask you to come with them. You will be given the option to leave this quest multiple times, but if you want to see the end you will have to continue to go with Joseph – and it's worth it. Get in the car and you'll be taken to Zuleikha's house, beginning There Is A Light That Never Goes Out.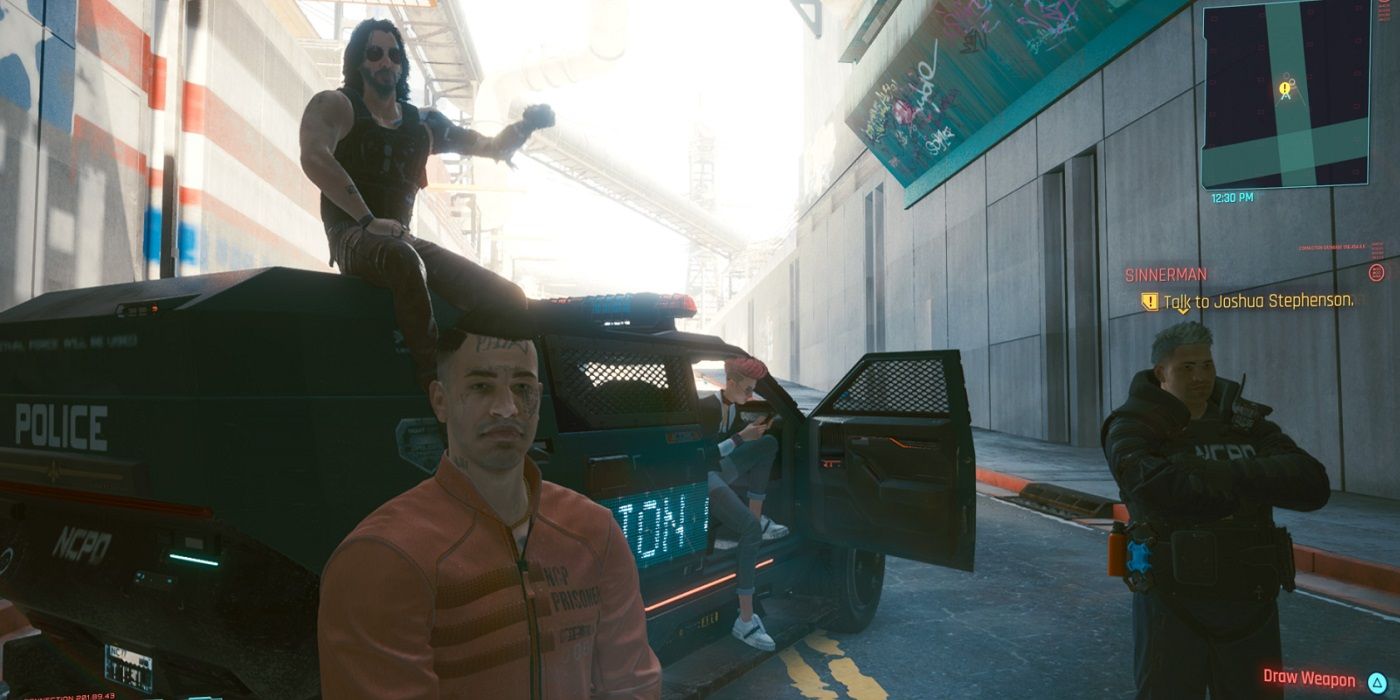 There Is A Light That Never Goes Out In Cyberpunk 2077
Once you arrive at Zuleikha's house, you will continue to be given options to leave the quest, and you should not take these if you want to see where this culminates. Your dialogue in this section will heavily dictate what happens at the end of the quest. Essentially, if you are encouraging Joseph's conviction and faith, then he will go into his crucifixion will high spirits, and he'll be feeling incredibly deflated if you use dialogue lines that dismiss or question his resolve.
You discover that Joseph found God through Zuleikha after he killed her brother – a complicated relationship, one Zuleikha's mother Gloria doesn't appreciate quite so much. As penance Joseph intends to share his faith with the world, through a Braindance – a recording of someone's thoughts, sights, sounds, and emotions that can be played back for others to experience – of him being crucified, and it will be titled The Passion. A crazy idea? Maybe.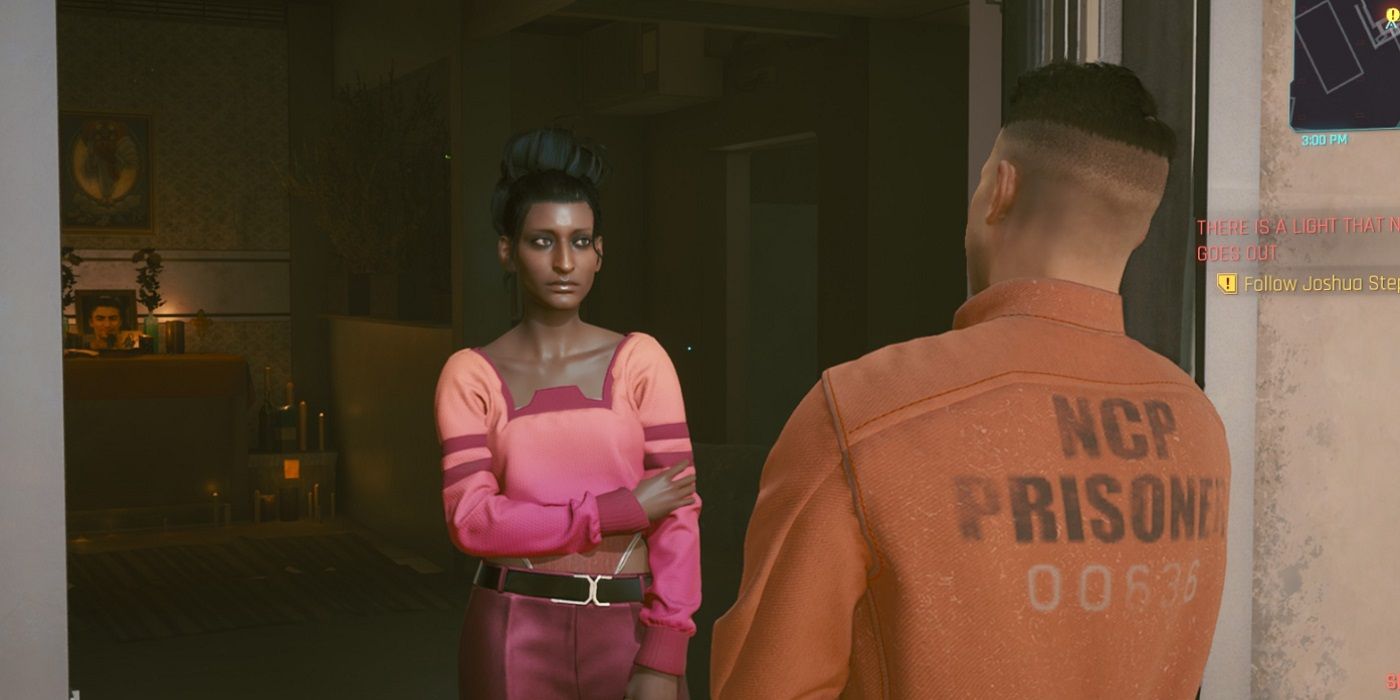 They Won't Go When I Go In Cyberpunk 2077
Finally, after some time passes, you'll be invited to the studio where Joseph is about to be crucified to talk to him. Again, you can either encourage him or discourage him. Afterward, you'll be asked to crucify him yourself while reciting a prayer – now, it should be said that this scene is pretty graphic, so if you don't want to see this happen, you should pull out now, but you won't get any rewards.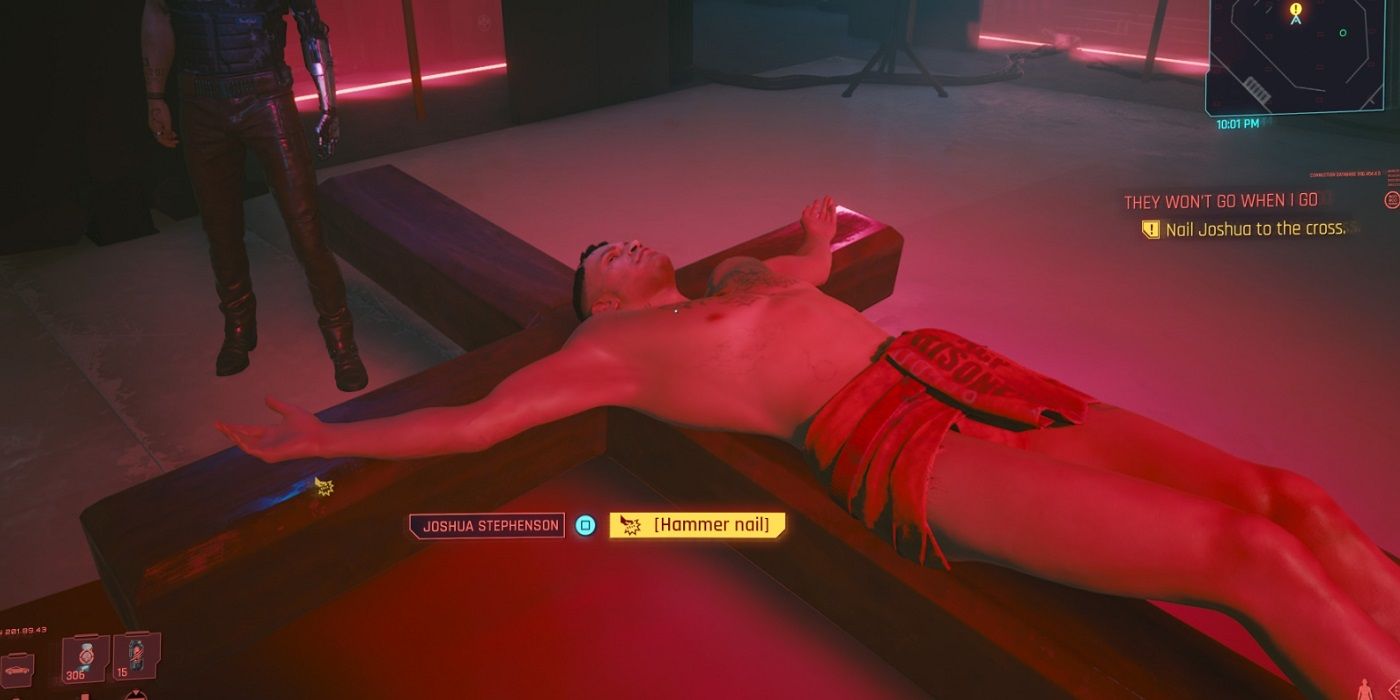 If Joseph goes into the Braindance feeling confident then you will be rewarded with a bonus in a call following the Braindance. If Joseph is feeling hesitant, you'll be given the minimum reward, and the same will happen if you decide to watch the Braindance record instead of taking part. An odd questline, to be sure.
Cyberpunk 2077 is available for PC on GOG.COM, Steam and Epic, Xbox One, Xbox Series X|S, PlayStation 4, PlayStation 5, and Stadia from December 10, 2020. When you buy Cyberpunk 2077 on GOG.COM, 100% of your money goes to CD PROJEKT Group and supports their future projects.
Next: Cyberpunk 2077 Complete Guide And Walkthrough
These articles are posted in affiliation with GOG.COM. TheGamer received compensation from GOG Sp. z o.o. for affiliating these articles with their brand.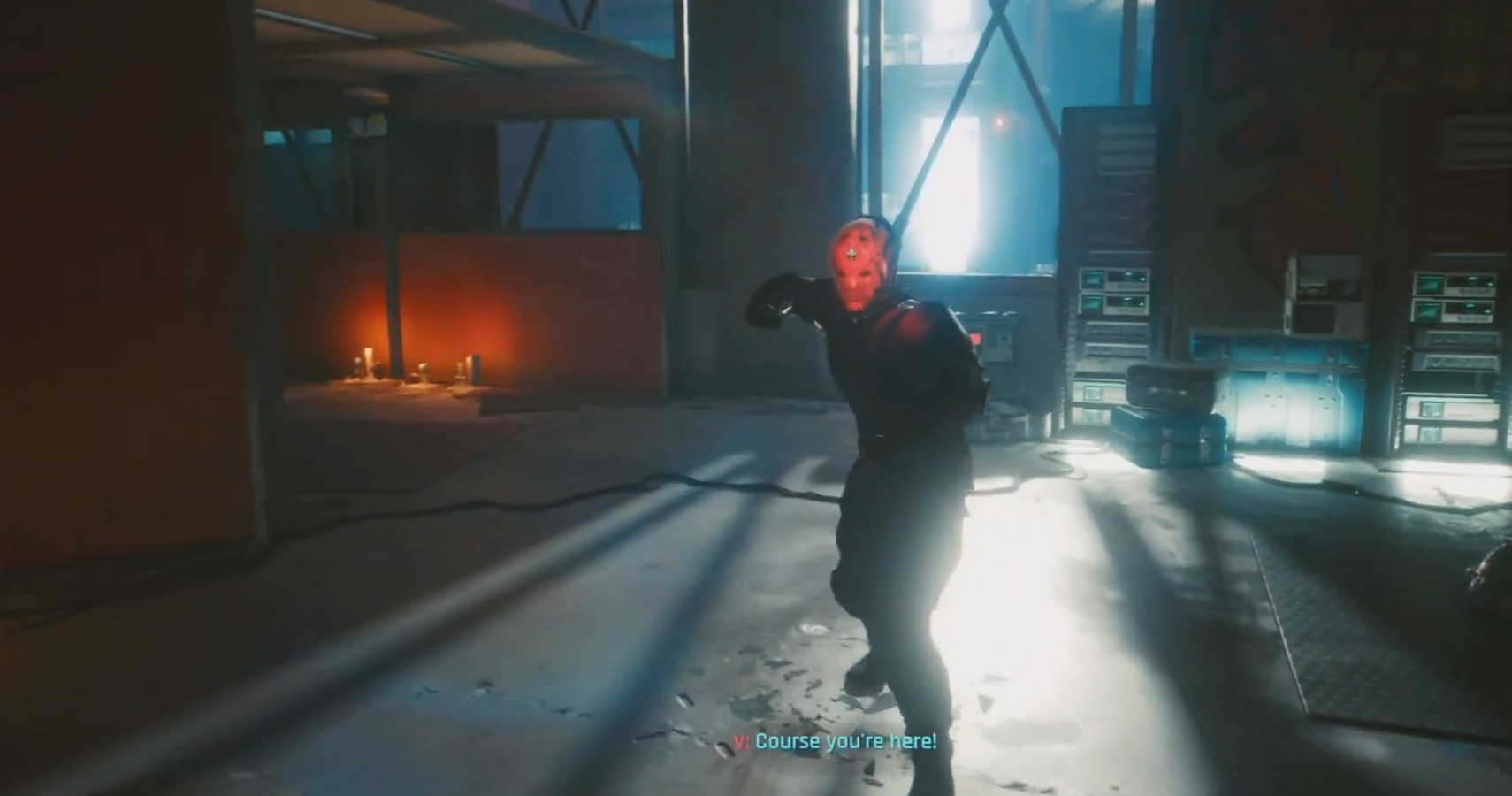 Guides
PC
Cyberpunk 2077
Xbox One
ps4
GOG
TheGamer Guides Editor. Opinionated about Nintendo.
Source: Read Full Article