Cyberpunk 2077: Guide To Accessibility, Epilepsy Triggers And Content
Cyberpunk 2077 is one of the most anticipated releases of the year. There has been a large amount of talk about the game's development, concept, influences and storyline, as well as its unexpected star, Keanu Reeves. However, something often not taken into account when discussing and reviewing new releases is accessibility. For those who need certain features to be able to play, as well as anyone who wishes to avoid specific subjects, it can be devastating to shell out for a game, get excited, then discover it's unplayable for you.
This article is not a commentary on the specifics of Cyberpunk 2077 but simply a guide to the game in terms of accessibility features, content that may be distressing and effects that can be problematic for Epileptics.
Accessibility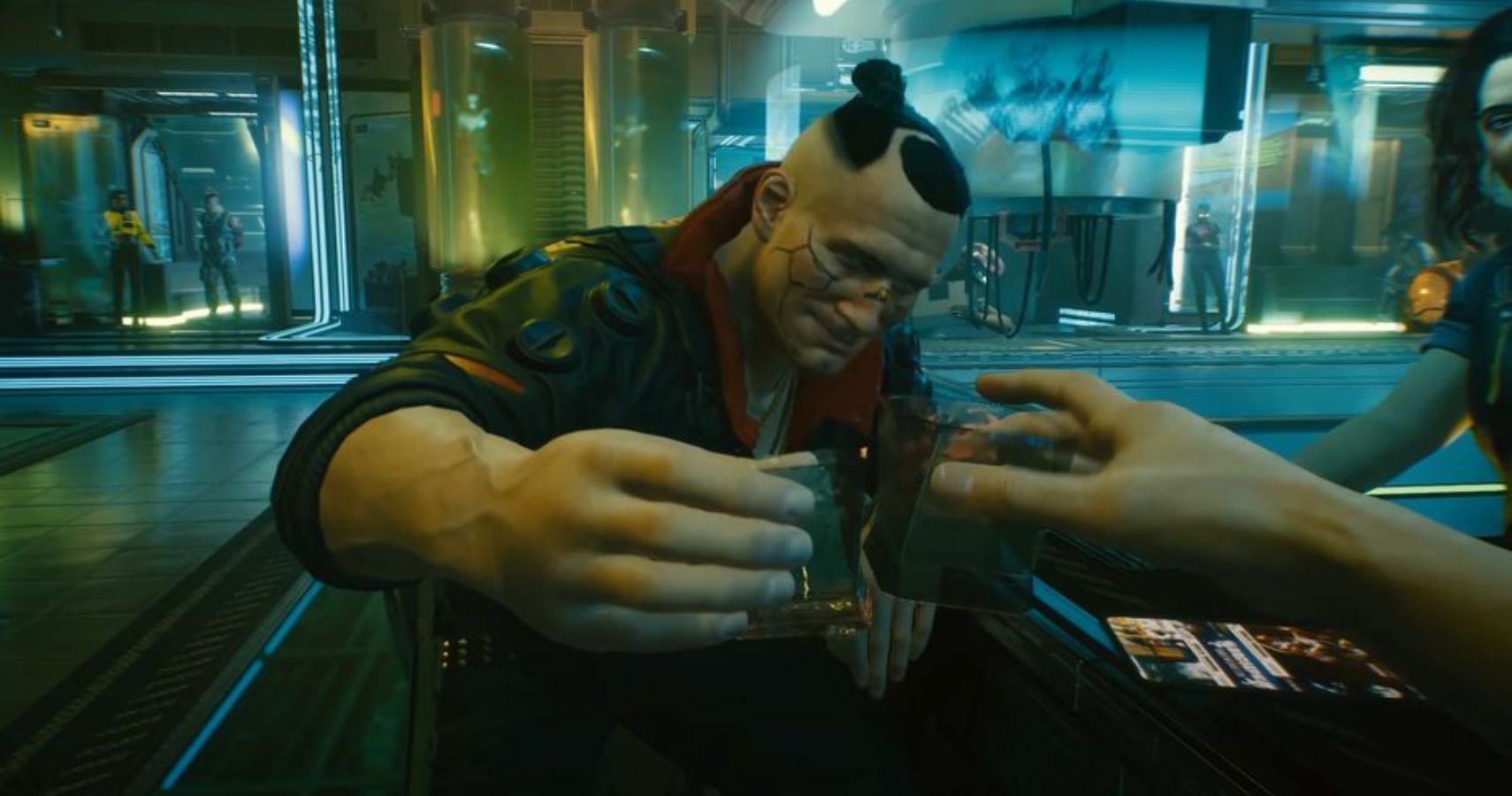 Cyberpunk 2077 has a solid range of accessiblity options, mostly comprising of common options but also including some extras. Here's what you can expect:
The game offers easy, normal, hard and very hard difficulty levels and you can change these at any point in the game, allowing you to adjust to your prefered level as you play.
Dialogue is presented as audable speech and subtitles. Both of these options can be enabled or disabled independently, although some images show the subtitles may be difficult to read.
The aim assist option includes the ability to tune the settings for both ranged and melee combat, as well as a snap to target setting.
The setting for colorblind modes can be found under the interface menu and has options for Protanopia, Deuteranopia and Tritanopia.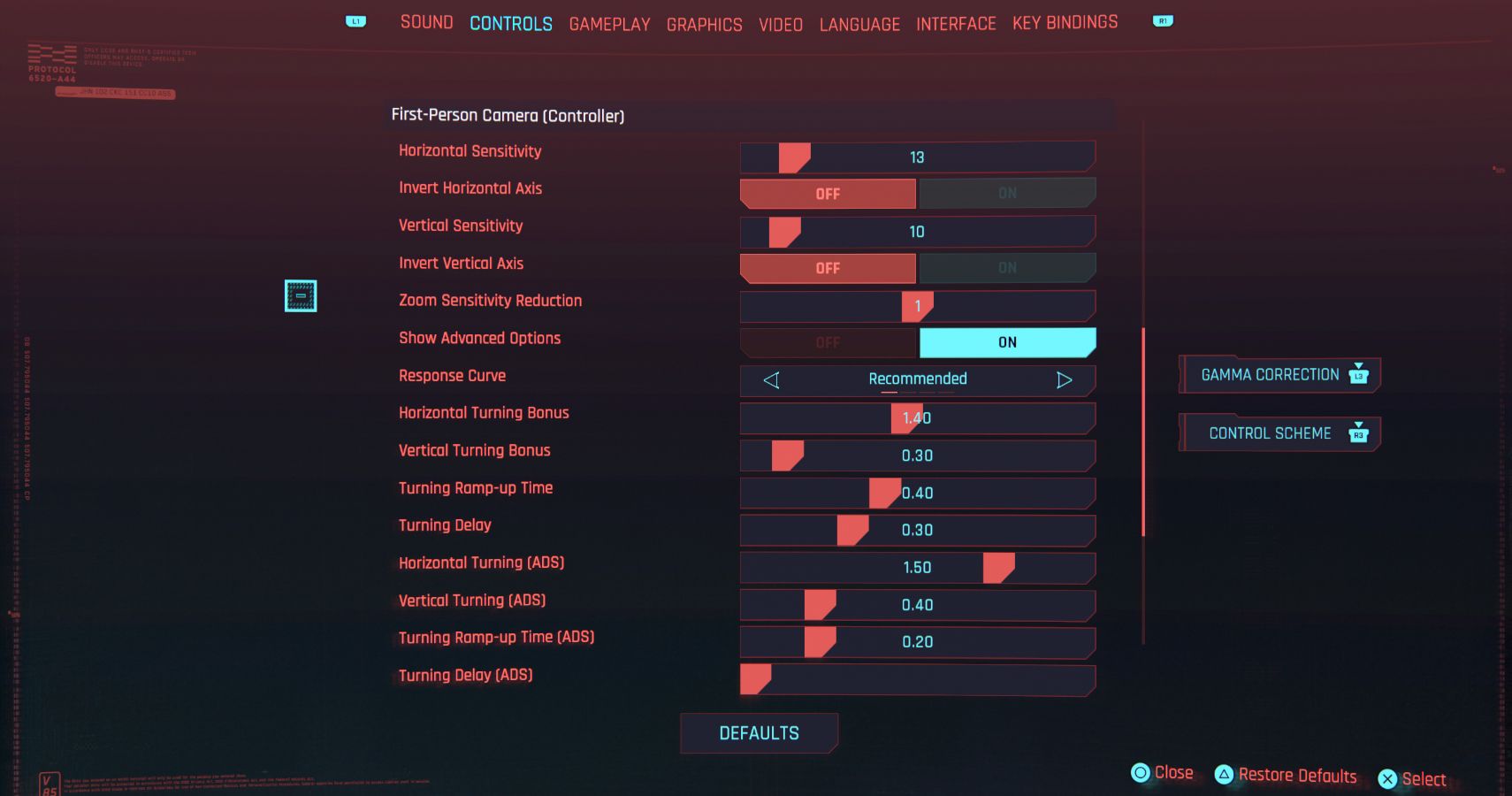 In order to reduce motion sickness there's a setting to adjust weapon sway and additive camera motions. You'll also find a large number of settings to control the sensitivity, zoom, response and turning delay of the camera, allowing for a large amount of fine tuning.
The HUD is customizable, allowing you to choose which information you require; including an option to keep hints and action buttons visible. Although unfortunately the size cannot be changed.
Epilepsy Warning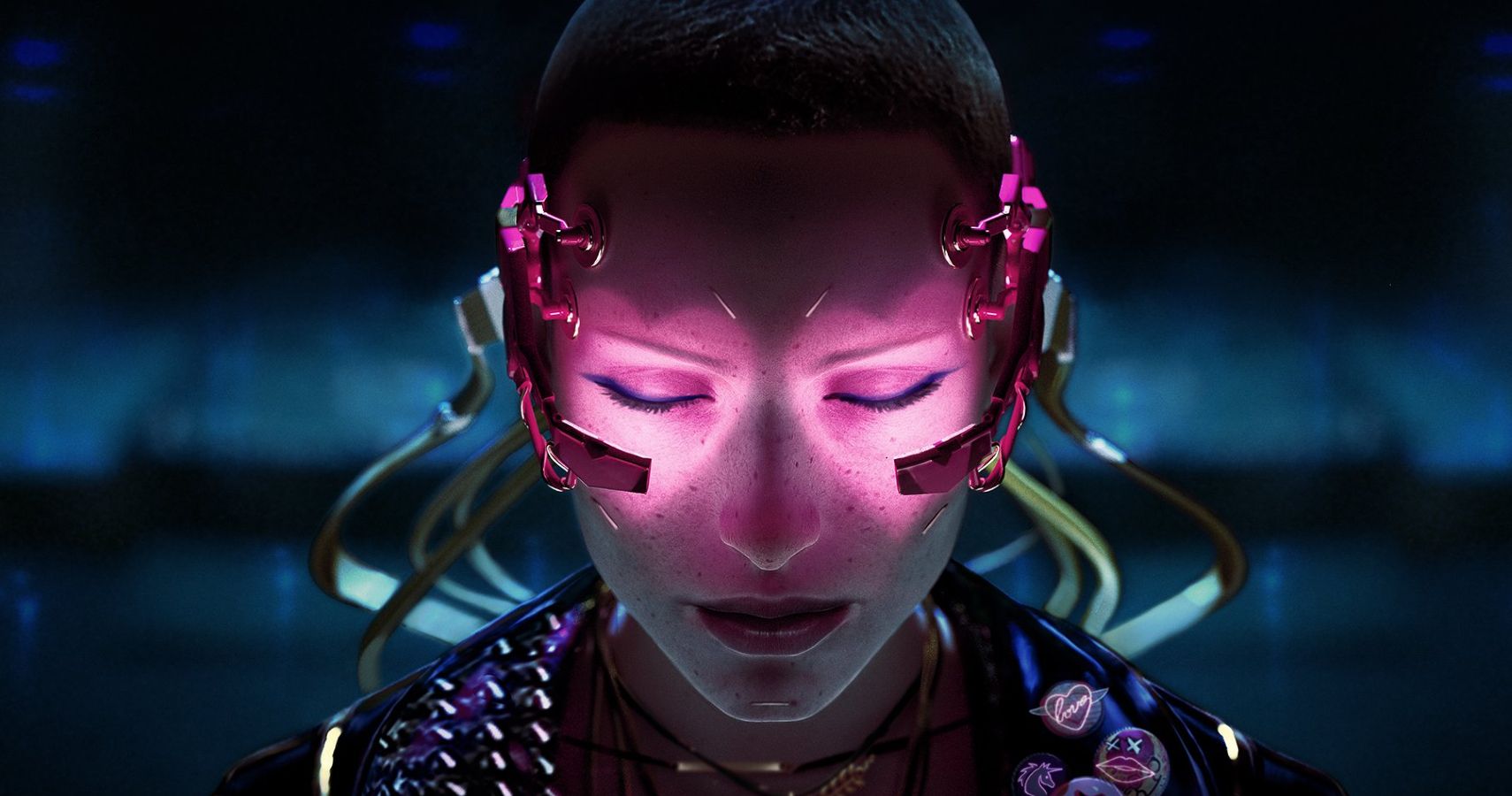 GameInformer's Liana Ruppert encountered issues with the game in relation to several low level seizure triggers, including red and blue flickering and glitching effects. She also struggled with the effects that are used during the Braindance sequences, a frequent feature of the game. The presence of such triggers is mentioned in the user agreement but no specific details are given. It simply states:
"Cyberpunk 2077 may contain flashing lights and images, which may induce epileptic seizures. If you or anyone in your household has an epileptic condition, please consult your doctor before playing Cyberpunk 2077. If you experience dizziness, altered vision, eye or muscle twitches, loss of awareness, disorientation, any involuntary movement, or convulsions while playing, immediately discontinue use and consult your doctor."
If you're Epileptic we recommend Ruppert's PSA Guide, where she discusses the triggers in more detail and offers help and advice about how she navigated them. Huge thanks to her for this advice.
Content Warning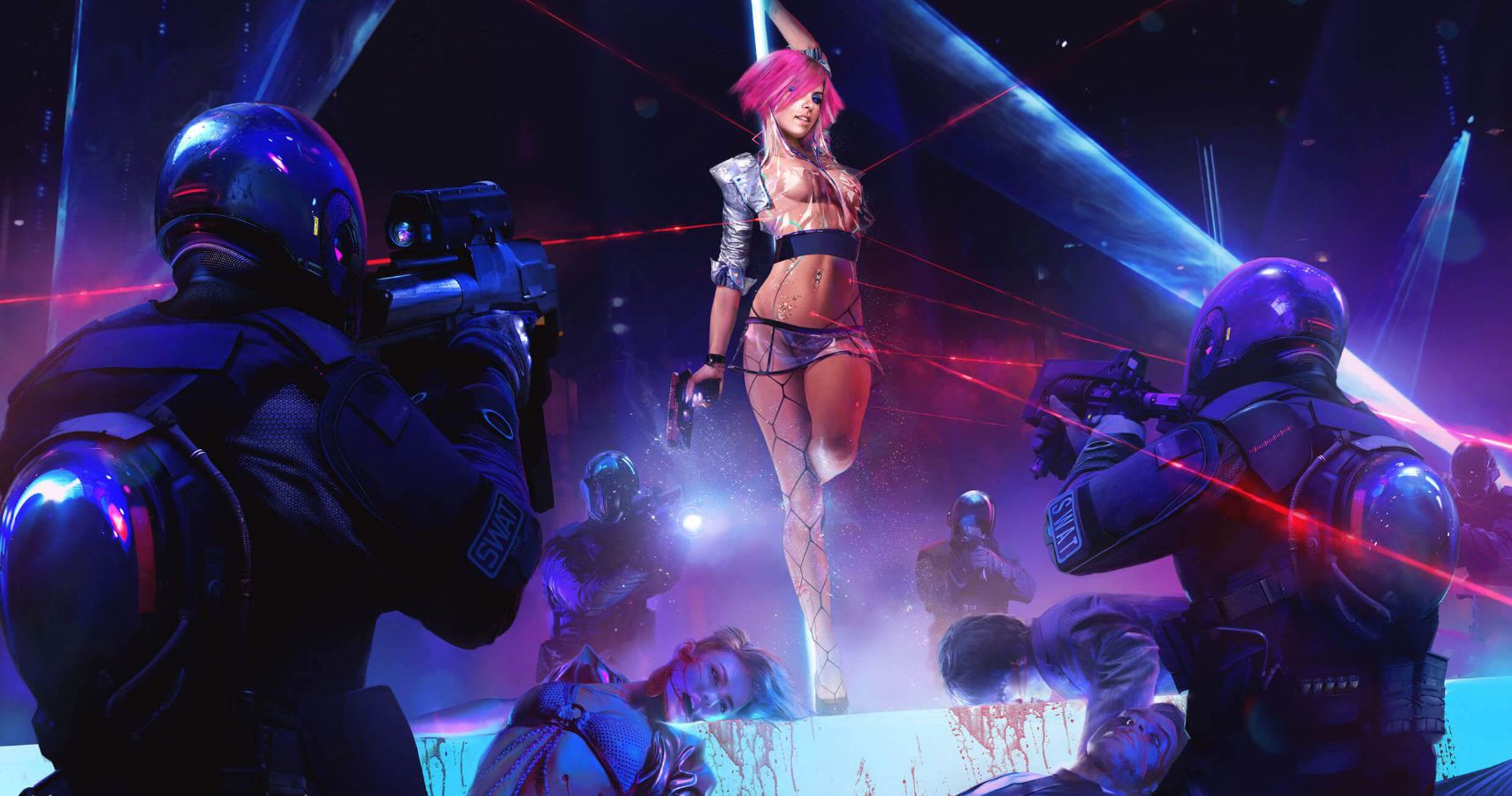 In the game's user agreement it also states that:
"Cyberpunk 2077 contains scenes and images of violence, sexuality, and drug use that some may find disturbing. If you are sensitive to such content or such content is a trigger for you, please be aware of this before you begin playing the game."
According to the ERSB rating the "intense violence" includes "mutilated corpses with open chest cavities" as well as a quest that requires you to "assist a character by hammering nails through his hands and feet."
There is also a large amount of explicit sexual content and nudity, frequent use of the words f*ck and c*nt and use of drugs and alcohol.
Something else not stated above but also discussed by Liana Ruppert, is the inclusion of frequent scenes of rape and sexual violence, as well as potentially problematic transgender representation.
If any of this content is a trigger for you, we recommend some research before purchase. More details of the specifics of this content are likely to emerge as the game gets into the hands of gamers, rather than just journalists.
Cyberpunk 2077 releases this week on PS4, PS5, Xbox One, Xbox Series X/S, Stadia and PC and you can read our very own Kirk McKeand's review to find out more.
Cyberpunk 2077 is available for PC on GOG.COM, Steam and Epic, Xbox One, Xbox Series X|S, PlayStation 4, PlayStation 5, and Stadia from December 10, 2020. When you buy Cyberpunk 2077 on GOG.COM, 100% of your money goes to CD PROJEKT Group and supports their future projects. These articles are posted in affiliation with GOG.COM. TheGamer received compensation from GOG Sp. z o.o. for affiliating these articles with their brand.
NEXT: Easy Mode Is Essential For Me And I Shouldn't Have To Defend It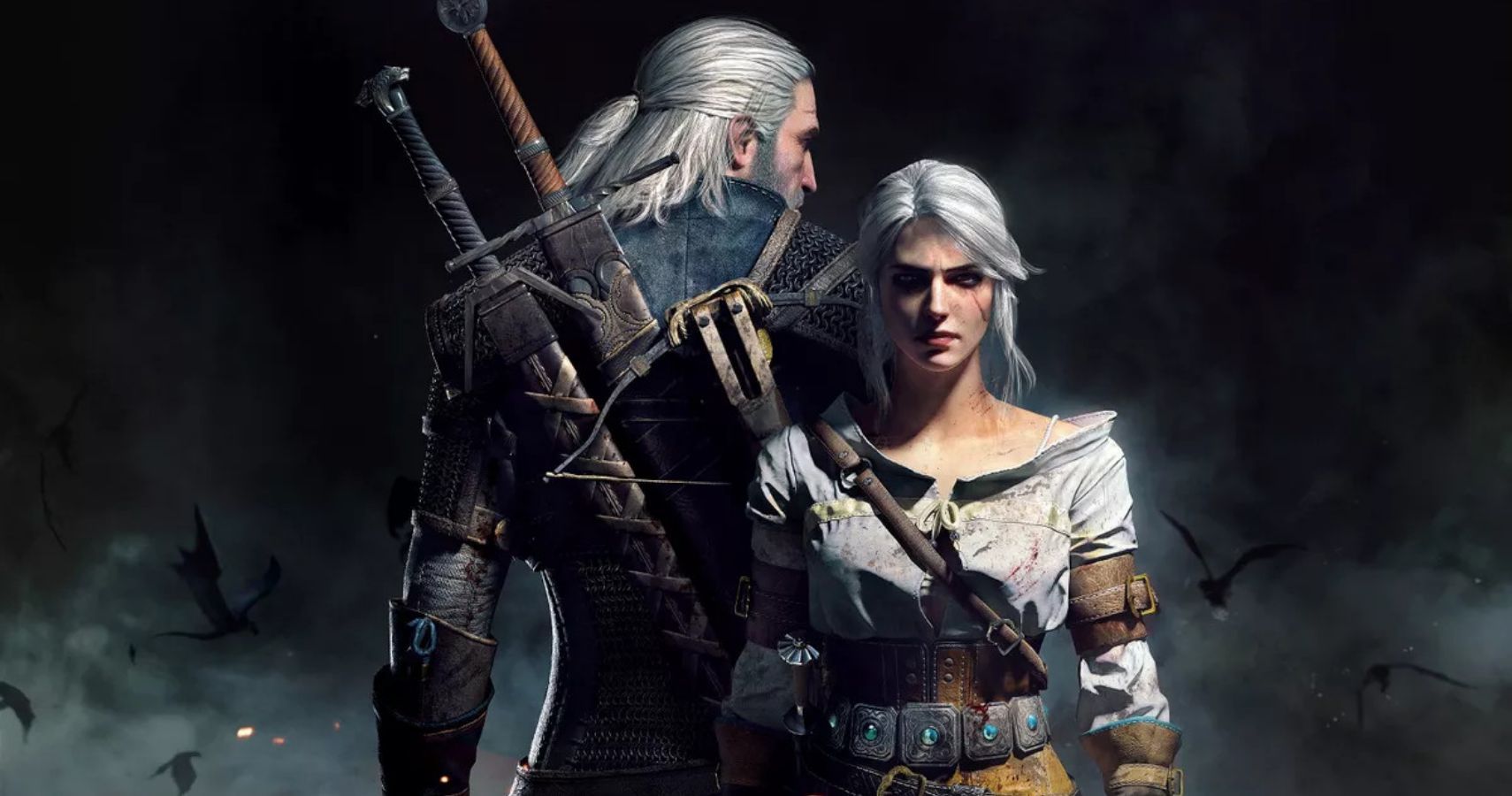 Helen began playing games at an early age with her first computer being a hand-me-down Sinclair ZX Spectrum. It didn't put her off… She is all grown up now but is still a gamer at heart, especially when it comes to The Sims and other strategy and simulation games.
She juggles the daily demands of life with a family and somehow still finds the time to indulge her two passions in life, writing and gaming; sometimes both at the same time.
Source: Read Full Article