Cyberpunk 2077 Pre-Order Volume Is "Underwhelming," According To New Report
According to new data from M Science, Cyberpunk 2077 pre-orders are currently "underwhelming" but should pick up as it inches closer to its November 19 release.
M Science is an analytics firm that specializes in generating real-time data, giving users an inside glimpse at many of the biggest companies in the world. One of its recent video game reports delved deep into the numbers behind several of today's most popular titles – including Tony Hawk, Super Mario 3D All-Stars, and Rainbow Six Siege – but one of the most curious insights relates to CD Projekt Red and its upcoming Cyberpunk 2077.
The new data is "based on cumulative digital pre-sales on Xbox and PlayStation, domestically." It paints of picture that might be a bit concerning for the new title, as its pre-sales appear "31% below where Red Dead Redemption 2 was on a comparable-days basis, 68 days prior to launch." Of course, Red Dead Redemption 2 had one of the biggest releases in gaming history – so that's a lofty comparison – but Cyberpunk 2077 is one of the most anticipated games of the year. And, coming from the studio that crafted the brilliant Witcher series, hopes are high that this is another homerun.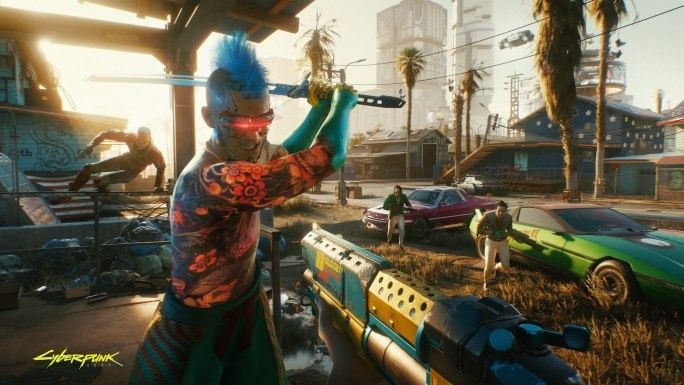 The report goes on to state that we should expect pre-sales to pick up as CD Projekt Red kicks marketing into gear and starts promoting the title in anticipation of its release. There's a bit of a catch to all the data, however, as it doesn't capture pre-orders that occurred beyond 12 months ago – so take these numbers with a grain of salt.
Cyberpunk 2077 pre-orders also trail "Call of Duty: Black Ops Cold War by 67% and Call of Duty Modern Warfare by 14%, based on similar comparable-days basis as of 68 days prior to release."
While the early numbers might be underwhelming, we still have a ways to go before Cyberpunk 2077 hits shelves. A powerful marketing campaign can do much to boost sales, and we're also missing the numbers for PC pre-orders. There's been a fair share of controversy surrounding the game, though, and we're curious to see how this all shakes out when it releases on November 19.
Source: Read Full Article