Cyberpunk 2077 Second Conflict – Should You Choose Henry Or Denny?
Cyberpunk 2077 has a lot of quests in it that have several different outcomes, and the quest Second Conflict is no different – although most of the changes in this quest are not because of what you choose to do here, but what you have chosen to do in the past.
We've spoken about the quest The Pickup at length, with both a full guide to all outcomes and details on how to save Brick and these decisions will drastically change how this mission plays out. The Pickup is a fairly early story mission, so it's too late to change the outcome at this point in the game, but if you ever decide to play the game once more it's good to keep in mind these decisions and take a look at our guides so you make the right decision.
Now that's out of the way, read below for everything you need to know to make the correct decisions in this guide.
Completing Second Conflict With Brick In Cyberpunk 2077
If you managed to follow our guide to saving Brick, then this quest will go very easily indeed. Brick will be present on-site, and his gratitude towards you for saving his life in The Pickup will lead him to help you with whatever you need, ensuring that you're able to walk away from this quest peacefully.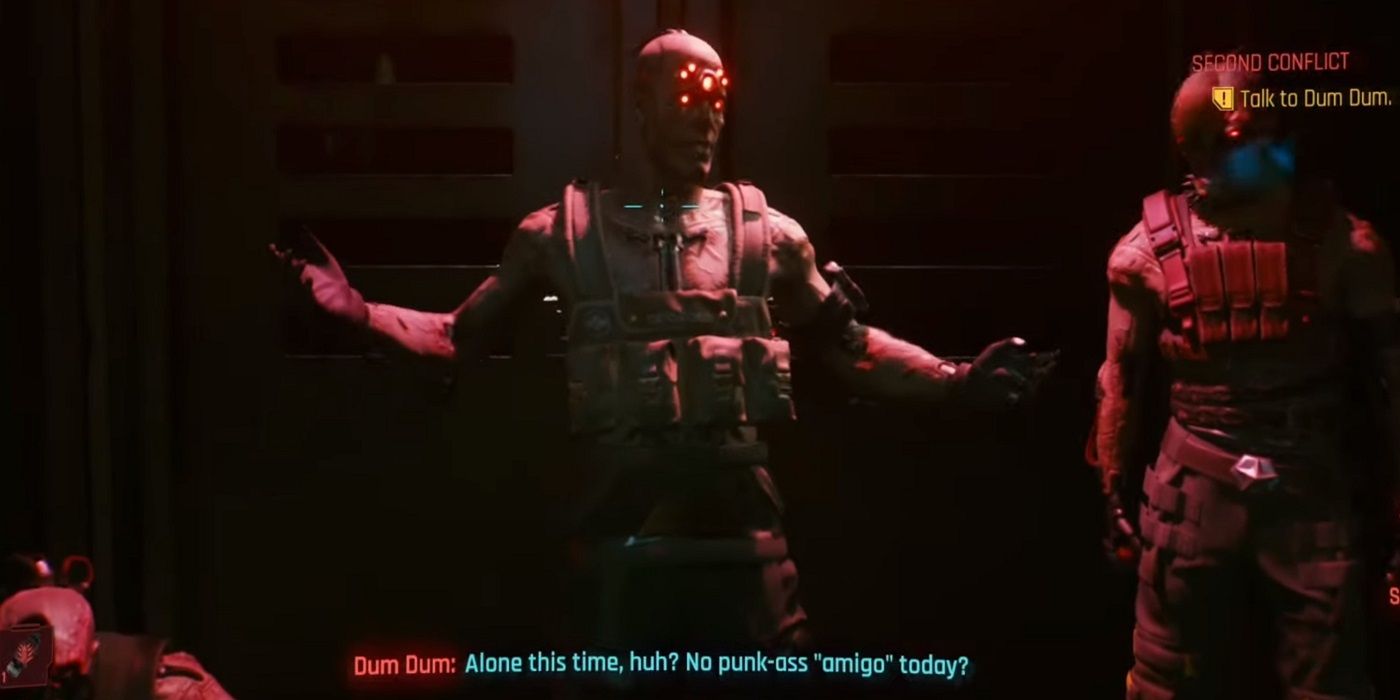 Completing Second Conflict With Patricia In Cyberpunk 2077
If The Pickup went badly and both the Maelstrom crew and Brick don't make it out alive, then you'll be welcomed by Patricia. Unfortunately, Patricia isn't the best host, and meeting with her will guarantee that combat starts in this quest. If you meet up with Patricia, just be prepared to shoot your way out of the building after the meeting is done.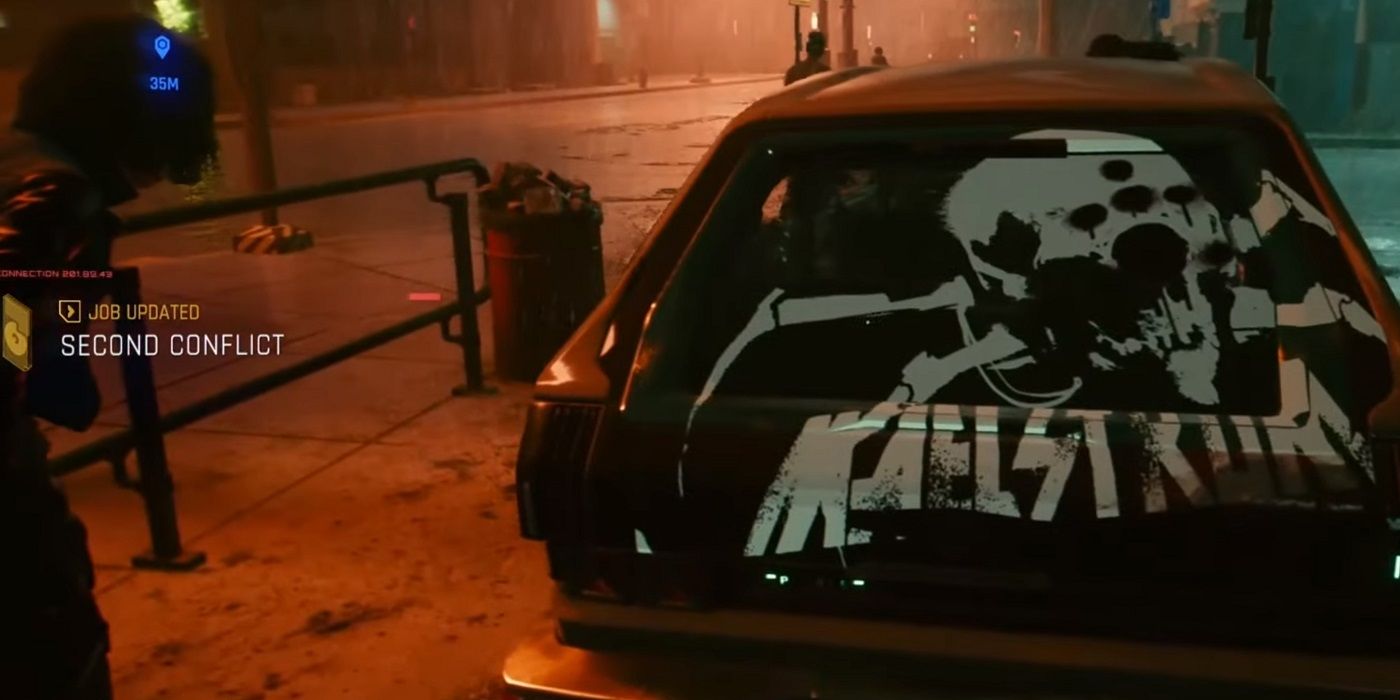 Completing Second Conflict With Dum Dum And Royce In Cyberpunk 2077
If you happen to be with Dum Dum and Royce, then the most interesting outcome plays out. In this eventuality, you will be able to acquire the information you need from Nancy, but getting out of the building will be more complicated. Yes, you can shoot your way out, like in Patricia's outcome, but you are also given the opportunity to sneak out.
If you are trying to escape silently, use the window in the bathroom area, sneak around the building, and then stick to the right wall to eventually be brought all the way around to the elevator – watch for multiple enemies on the way.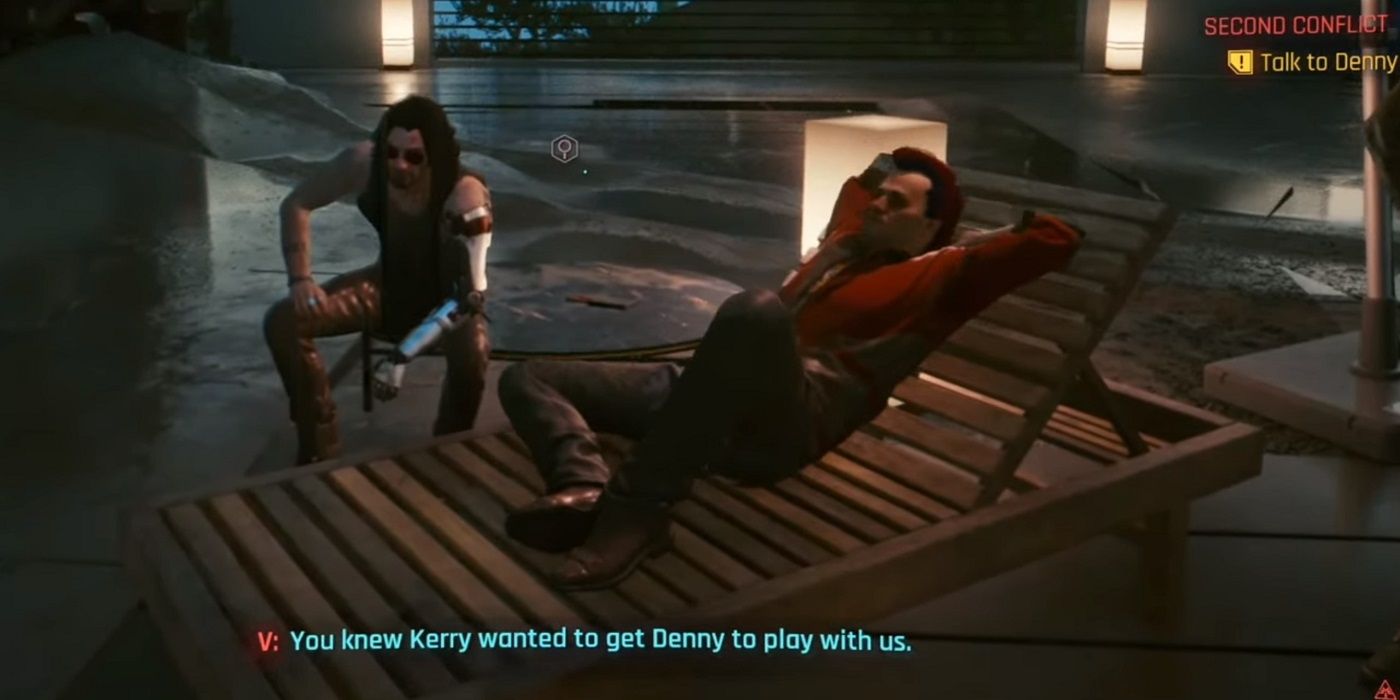 Should You Choose Henry Or Denny And What It Changes In Cyberpunk 2077
Once everything is said and done you'll leave the area with Nancy before heading to Denny's mansion. You're looking for Denny and Henry – scan for tire tracks and you'll be able to find them at the back of the building, arguing.
Only one of them will appear at the concert they're arguing about, and your dialogue choices will be what makes the decision. Nothing really changes past this, so just pick whomever you deem to be most deserving.
Cyberpunk 2077 is available for PC on GOG.COM, Steam and Epic, Xbox One, Xbox Series X|S, PlayStation 4, PlayStation 5, and Stadia from December 10, 2020. When you buy Cyberpunk 2077 on GOG.COM, 100% of your money goes to CD PROJEKT Group and supports their future projects.
Next: Cyberpunk 2077 Complete Guide And Walkthrough
These articles are posted in affiliation with GOG.COM. TheGamer received compensation from GOG Sp. z o.o. for affiliating these articles with their brand.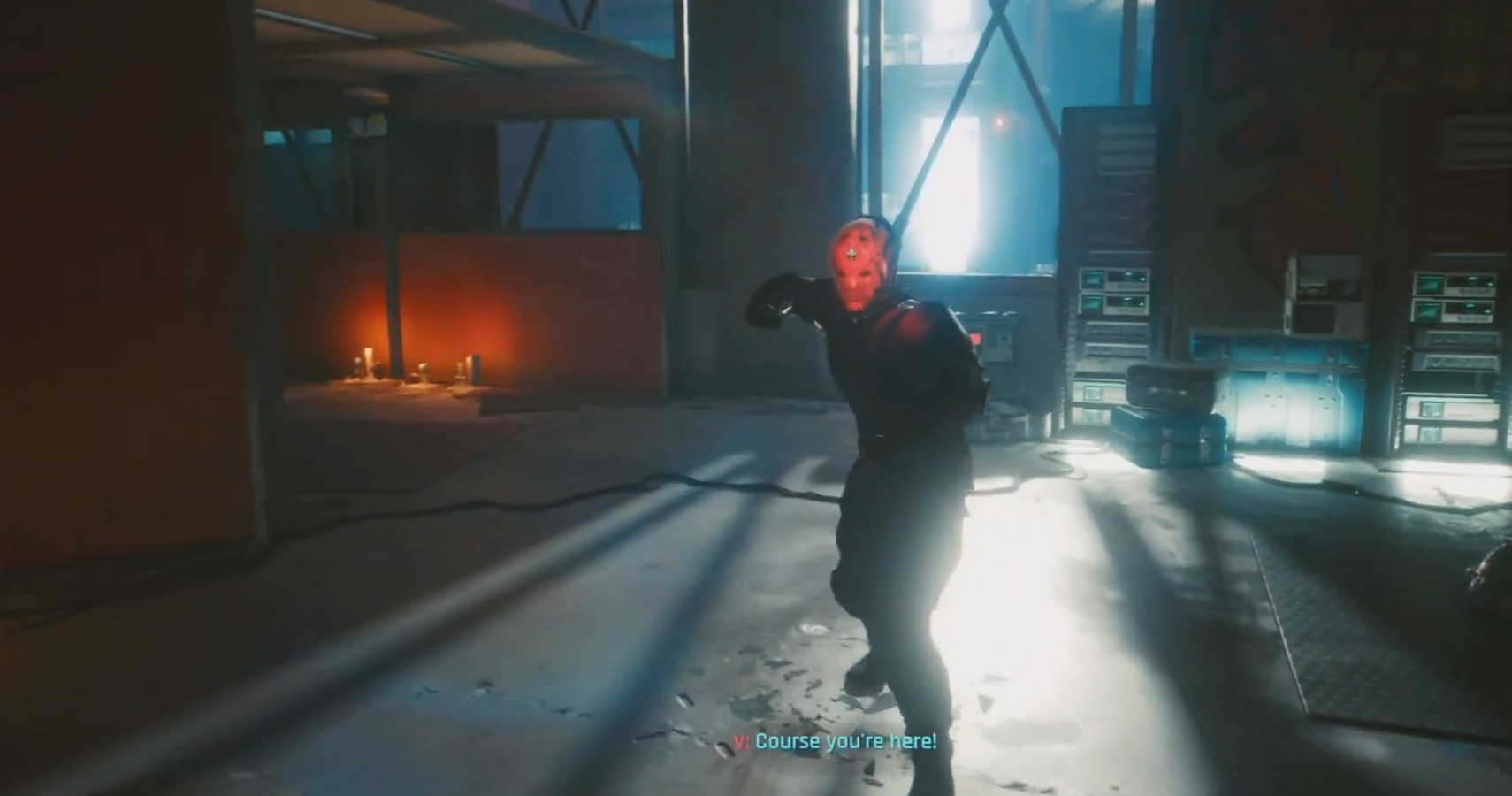 Guides
PC
Cyberpunk 2077
Xbox One
ps4
GOG
TheGamer Guides Editor. Opinionated about Nintendo.
Source: Read Full Article