Cyberpunk Makes It Illegal To Ruin A Pizza With Pineapple
Night City is a horrific utopia that humanity should try to avoid at all costs. It is a place where violence is routine, murdering increases social credit, and the value of a human life can be measured in eddies. On the other hand, Cyberpunk depicts some legitimate societal advancements that even the most progressive politicians of today could never dream of. What I'm saying is: it's not all bad. Night City has gotten a number of things right that we haven't figured out in 2020. Most importantly, pineapple on pizza is illegal.
Bounty Hunting is one of the earliest sidequests you'll gain access to near the beginning of Cyberpunk 2077. When you first meet Victor the Ripperdoc he will provide two Cyberware upgrades for free. One of them is an upgrade that provides access NCPD file search so that you can hunt down wanted criminals and eliminate them to earn a reward of street cred and money.
When you encounter wanted criminals, their NCPD file will have a bounty available when you scan them. The bounty will detail what it is they're wanted for, how much their bounty is worth, and the bounty class, or how severe the crime is.
A reddit user named u/Sloga on the r/Cyberpunkgame subreddit discovered a pretty unique bounty. An Animals gang member named Mauler is wanted by the NCPD for the crime of "Illegal use of pineapple or pineapple-adjacent products (Pizza Desecration Act, art 1. § 5.a) ;"
Apparently, sometime between now and 2077 a heroic group of legislators passed the Pizza Desecration Act that, among other things, made it illegal to put pineapple on a pizza. Not only is it a crime, according to the bounty it is a 3-star crime. This bounty offers a higher reward than blackmail, grand theft, and kidnapping and is punishable by death.
Good.
For more Cyberpunk, check out this handy guide to increasing your frame rate on PC. Here is a breakdown of the different origins and what happens when you choose them. If you're looking for the best Cyberware to get, we've got a guide for that too.
Cyberpunk 2077 is available for PC on GOG.COM, Steam and Epic, Xbox One, Xbox Series X|S, PlayStation 4, PlayStation 5, and Stadia from December 10, 2020. When you buy Cyberpunk 2077 on GOG.COM, 100% of your money goes to CD PROJEKT Group and supports their future projects.
READ NEXT: Cyberpunk 2077 Quest: Epistrophy Full Guide To All Delamain Cabs
These articles are posted in affiliation with GOG.COM. TheGamer received compensation from GOG Sp. z o.o. for affiliating these articles with their brand.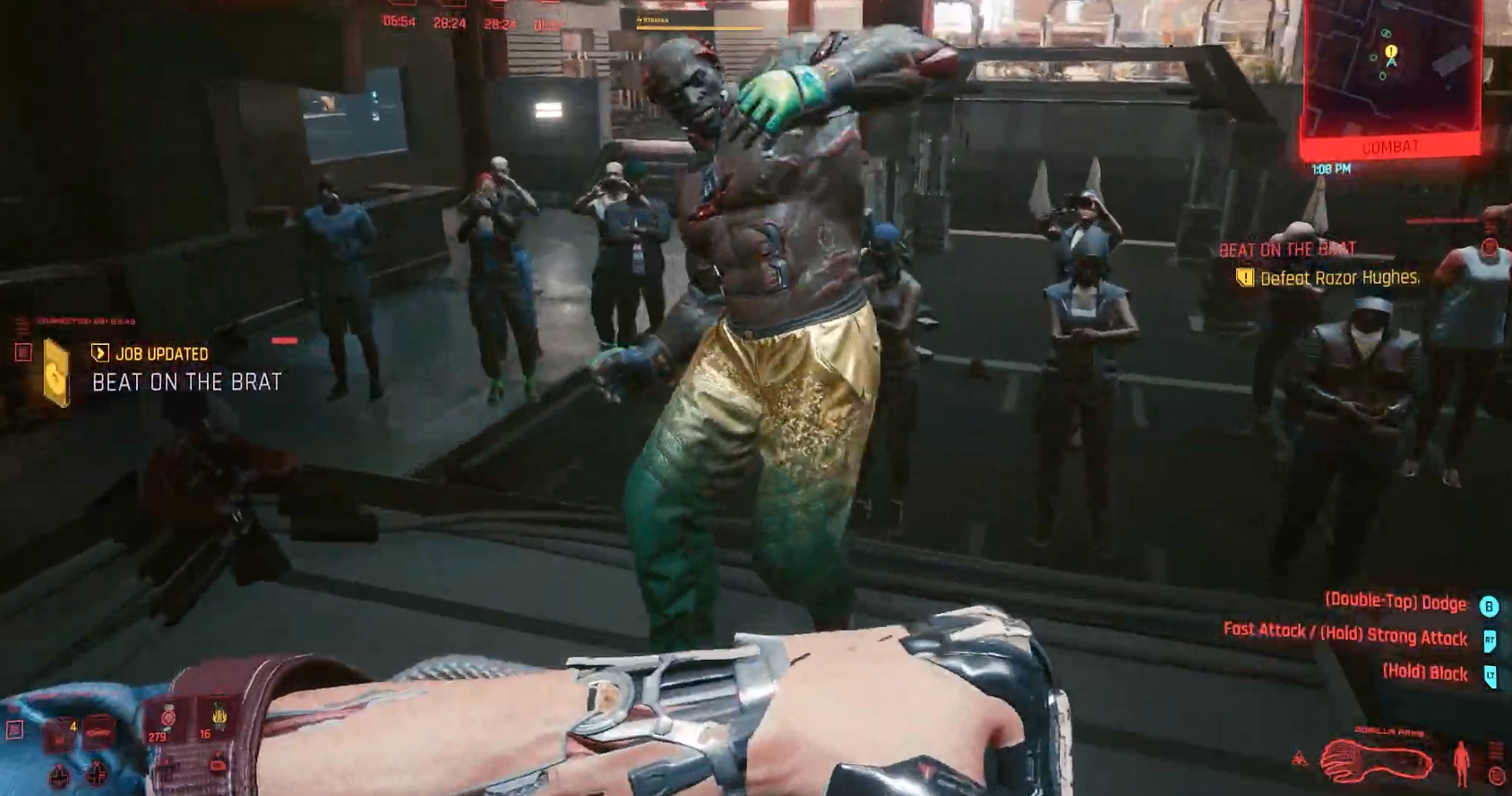 Eric Switzer is the Livestream News Editor for TheGamer as well as the lead for VR and Tech. He has written about comics and film for Bloody Disgusting and VFXwire. He is a graduate of University of Missouri – Columbia and Vancouver Film School. Eric loves board games, fan conventions, new technology, and his sweet sweet kitties Bruce and Babs. Favorite games include Destiny 2, Kingdom Hearts, Super Metroid, and Prey…but mostly Prey. His favorite Pokémon is Umbreon.
Source: Read Full Article