Dataminer Reveals Cancelled Indiana Jones Game That Reused Canned Tomb Raider Assets
Seems like nothing is ever really lost on the Internet. A once-thought lost remake of the original Tomb Raider game has surfaced online and is partially playable. If that isn't enough to get your attention, it also looks like the game's scrapped assets were re-skinned for an Indiana Jones game that was also, well, scrapped. Let's look into this really interesting piece of video game history.
Back in 2006, developers Core Design were in the middle of creating a remake of the original Tomb Raider for Sony's PSP. However, in the middle of development, Core Design was sold to Rebellion and the unfinished game, Tomb Raider: 10th Anniversary, was shelved. The game would officially be cancelled to make way for Crystal Dynamic's unrelated Tomb Raider game; 2007's Tomb Raider: Anniversary.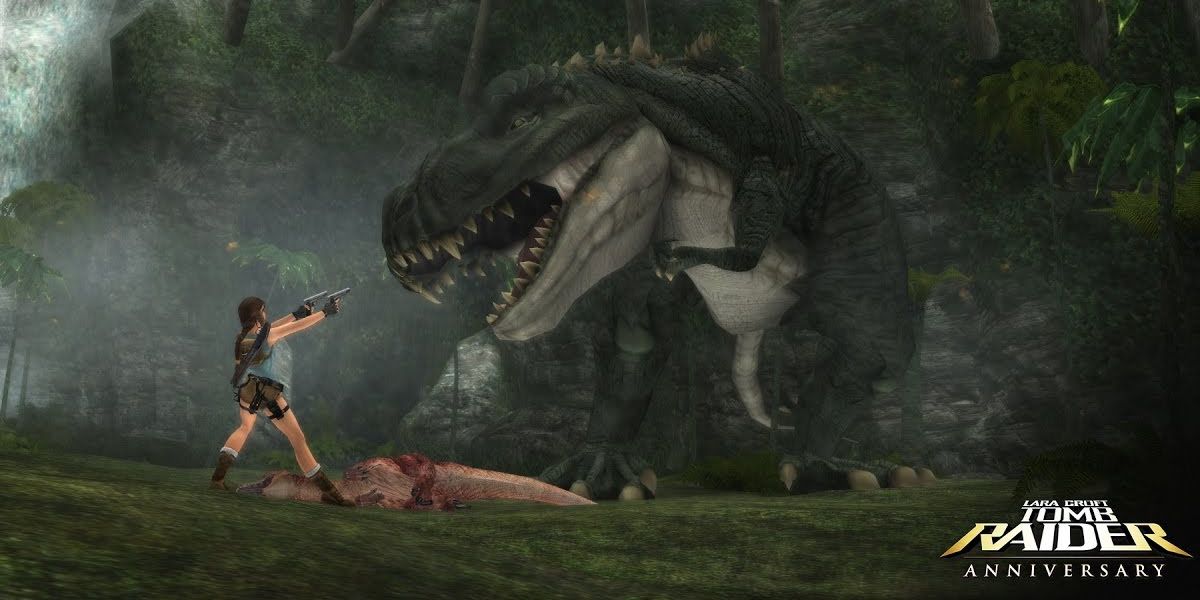 However, this was not the end of Core Design's… er, designs, as the scrapped Tomb Raider: 10th Anniversary assets would be re-skinned for an apparent Indiana Jones game. While this is an exciting concept and seems a no-brainer, the game would never see the light of day. It, along with the redesigned assets, would be cancelled and in 2010 Core Design officially closed its doors leaving the unreleased Tomb Raider game to haunt fans for years (surprisingly not the only Tomb Raider game to do so).
Fast forward to 2021 and a collection of assets believed to be the lost Tomb Raider: 10th Anniversary/Indiana Jones game pops up on the Internet Archive to be played by all. The files were originally posted by blogger Tomb of Ash where he disclosed how he obtained the sought after assets. According to him, he was sent the files by a former Core Design developer. While he got the files sometime last year, he spent a while attempting to contact Crystal Dynamics in order to gain permission to post the files. However, after not hearing from them after several attempts, he went ahead and released the files on New Years Day.
Interestingly, a few modders that have played through the files have also found clues to suggest the scrapped game's assets were to be used for a National Treasure game at one point. Twitter user @XProger showcases a title screen in the files for National Treasure.
There you have it. No matter how deep something is buried, it seems the Internet will always find it. Especially when it concerns something as iconic as Tomb Raider.
Source: Read Full Article