Destiny 2: How To Get The Cry Mutiny Grenade Launcher
Quick Links
Destiny 2's Season of the Plunder has plenty of pirate-themed goodies up for grabs. From a blunderbuss shotgun to pirate-themed armor, there's no shortage of unique gear for players to chase. This season's ritual weapon follows suit.
Cry Mutiny is a Heavy Grenade Launcher that serves as Plunder's ritual weapon. If you've ever wanted to fire cannonballs at your foes and cause massive explosions, Cry Mutiny is the gun for you. This guide will cover how to get your hands on Cry Mutiny and its three ornaments, and we'll give a quick overview of this ritual weapon's fixed perk options.
How To Obtain Cry Mutiny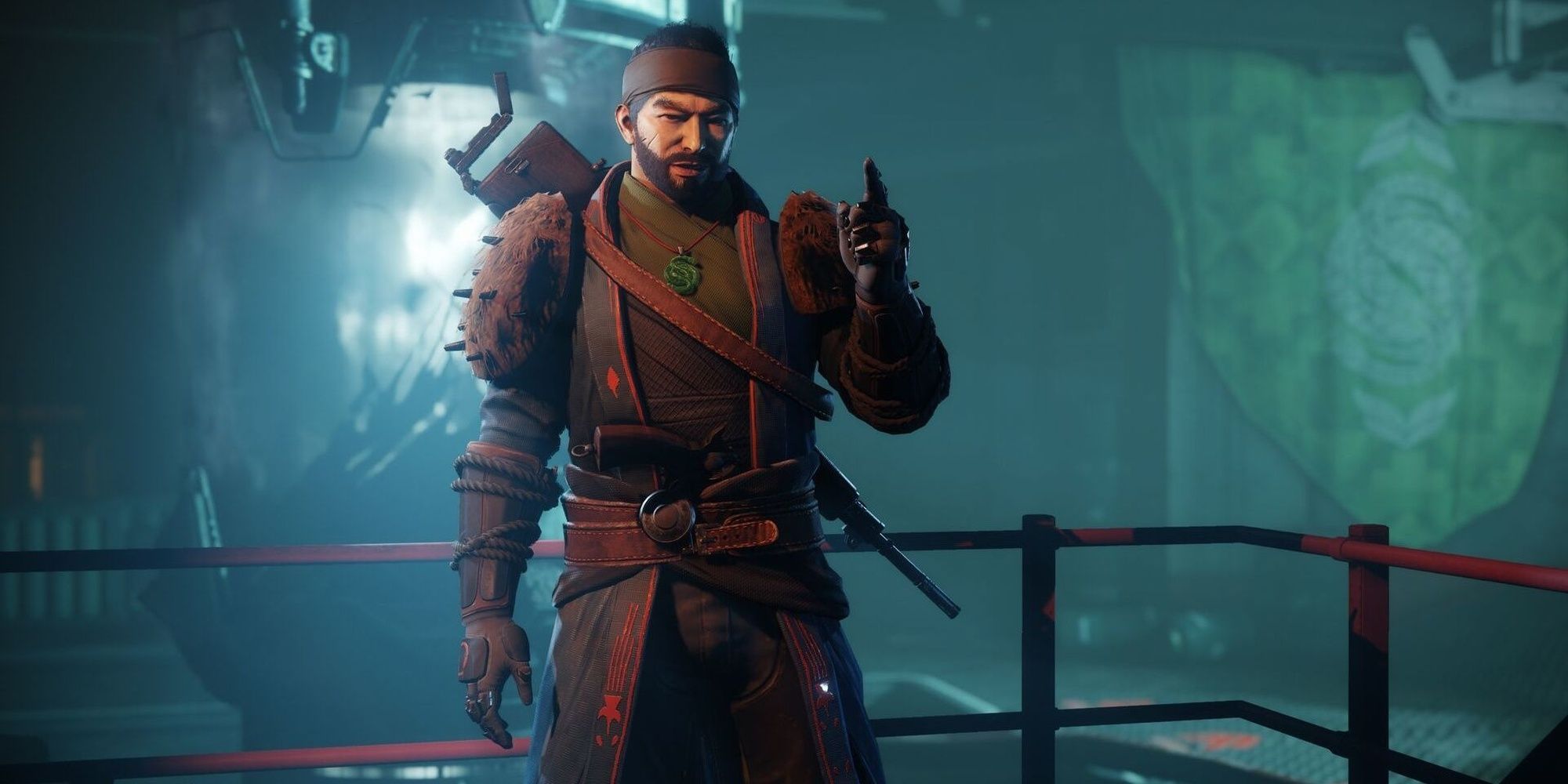 Cry Mutiny is obtained upon reaching rank 16 with any ritual vendor—Zavala, Shaxx, and the Drifter. Earning reputation ranks with each vendor will require you to play their respective activity. Zavala oversees Vanguard Ops and Nightfalls, Shaxx is tied to the Crucible, and Drifter runs Gambit.
In general, playing the same activity consecutively is the fastest way of earning reputation ranks. Decide which game type you like more, boot up the playlist, and continue playing matches until you reach the required rank. Double reputation weeks frequently occur in Destiny 2, so keep your eyes peeled for when Zavala, Shaxx, or the Drifter is giving out additional reputation.
For more information on increasing your ritual vendor ranks in Destiny 2, check out the following guides:
Vanguard Ranks
Crucible Valor And Glory Ranks
Gambit Infamy Ranks
Cry Mutiny Ornaments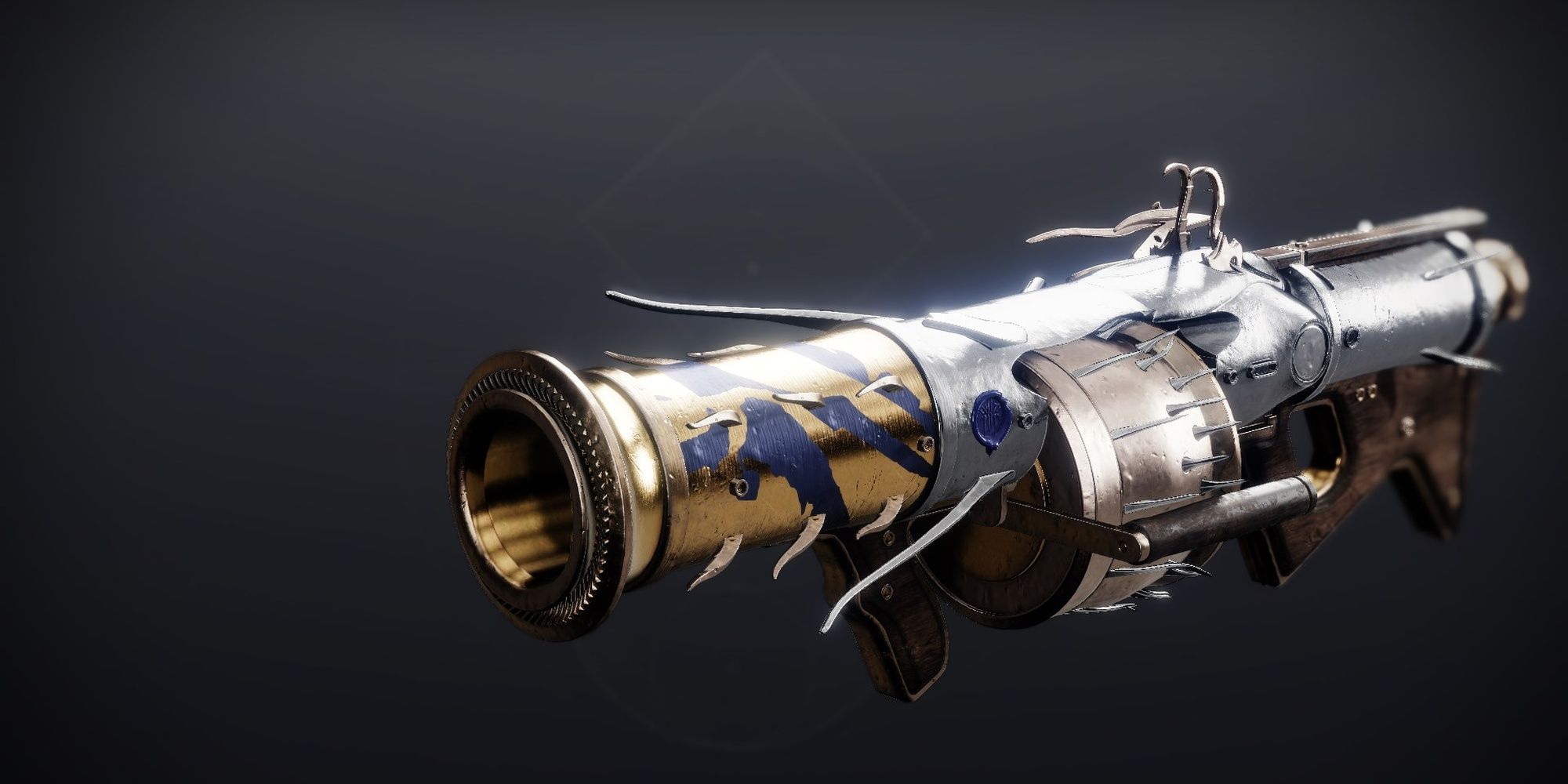 As with other ritual weapons, Cry Mutiny has three ornaments for you to earn, one from each ritual activity. Let's quickly go over what each ornament looks like and how to unlock them.
Intended Authority (Crucible)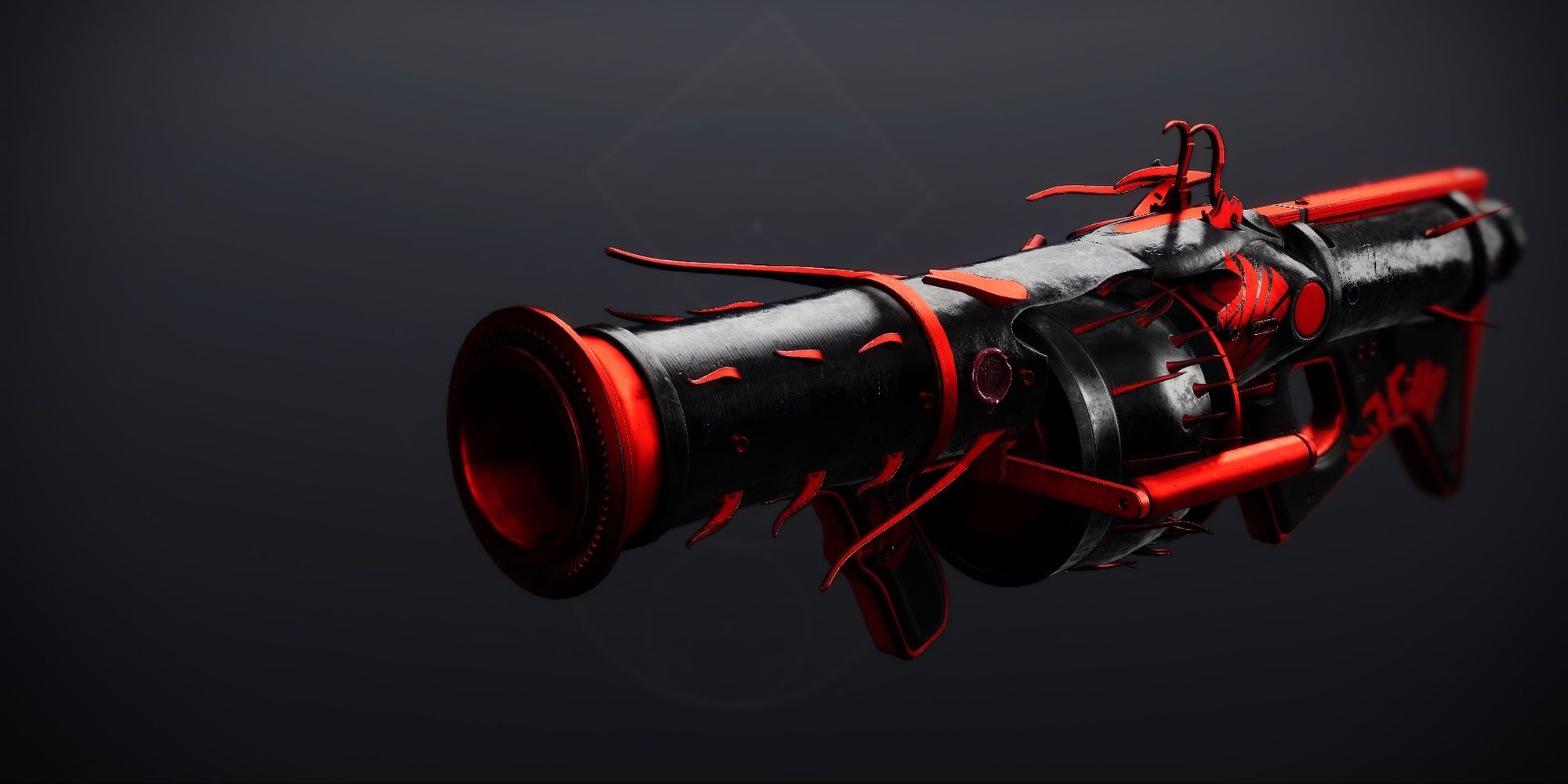 Intended Authority is the Crucible ornament for Cry Mutiny, obtained by reaching rank 16 with Shaxx after resetting your Valor rank. Besides Competitive, any Crucible playlist will grant progress towards your Valor, so the only requirement is to play a ton of PvP. Weekly rotating playlists are recommended, notably Mayhem and Momentum Control. For static playlists, we recommend farming Rumble or Control.
Intended Overthrow (Gambit)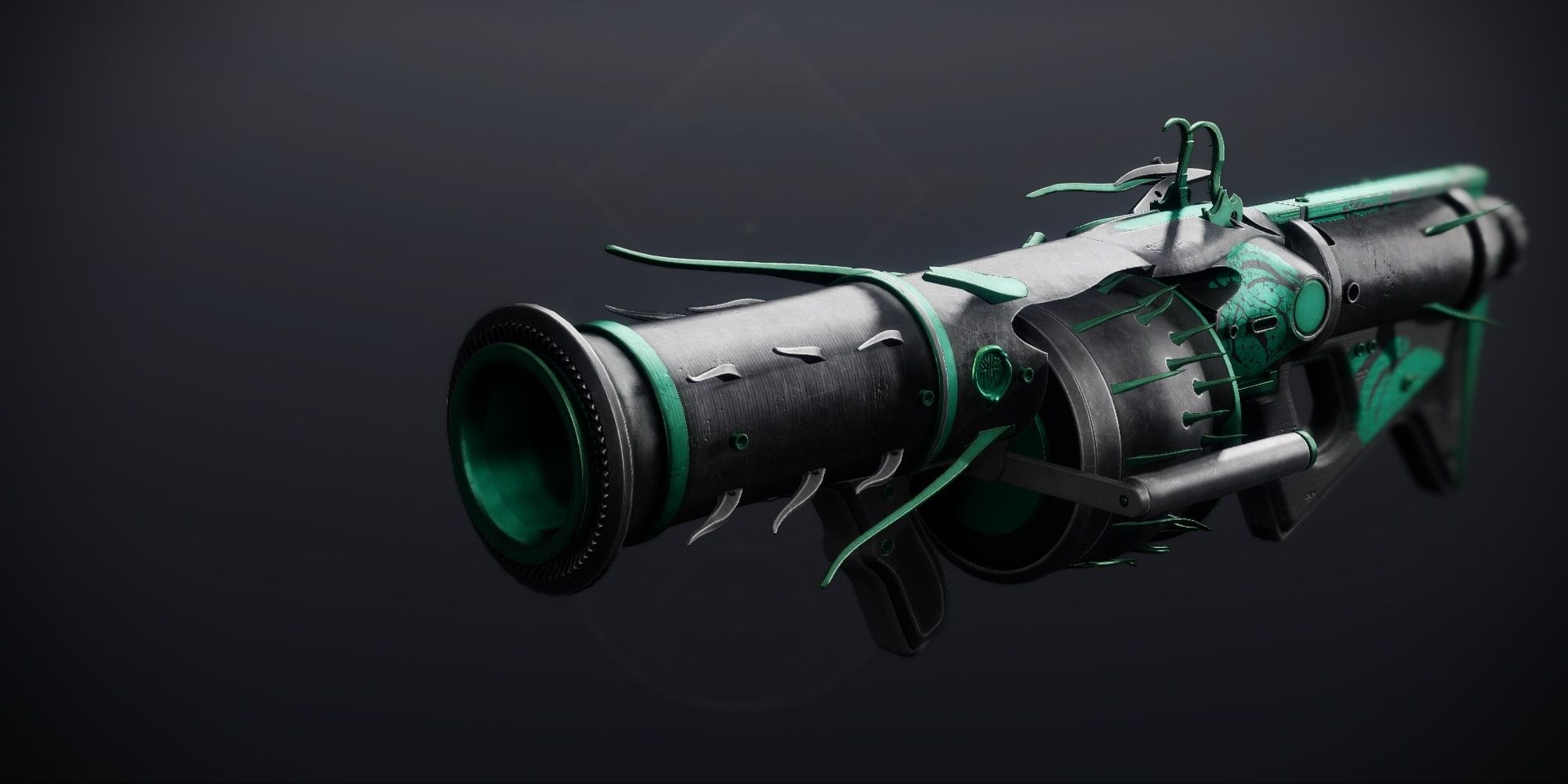 The Intended Overthrow ornament can be obtained upon resetting your Infamy and reaching rank 16 in Gambit. This is arguably the most time-consuming ornament to unlock, so we recommend waiting for a double Gambit Infamy week before embarking on this grind.
Intended Mischief (Vanguard)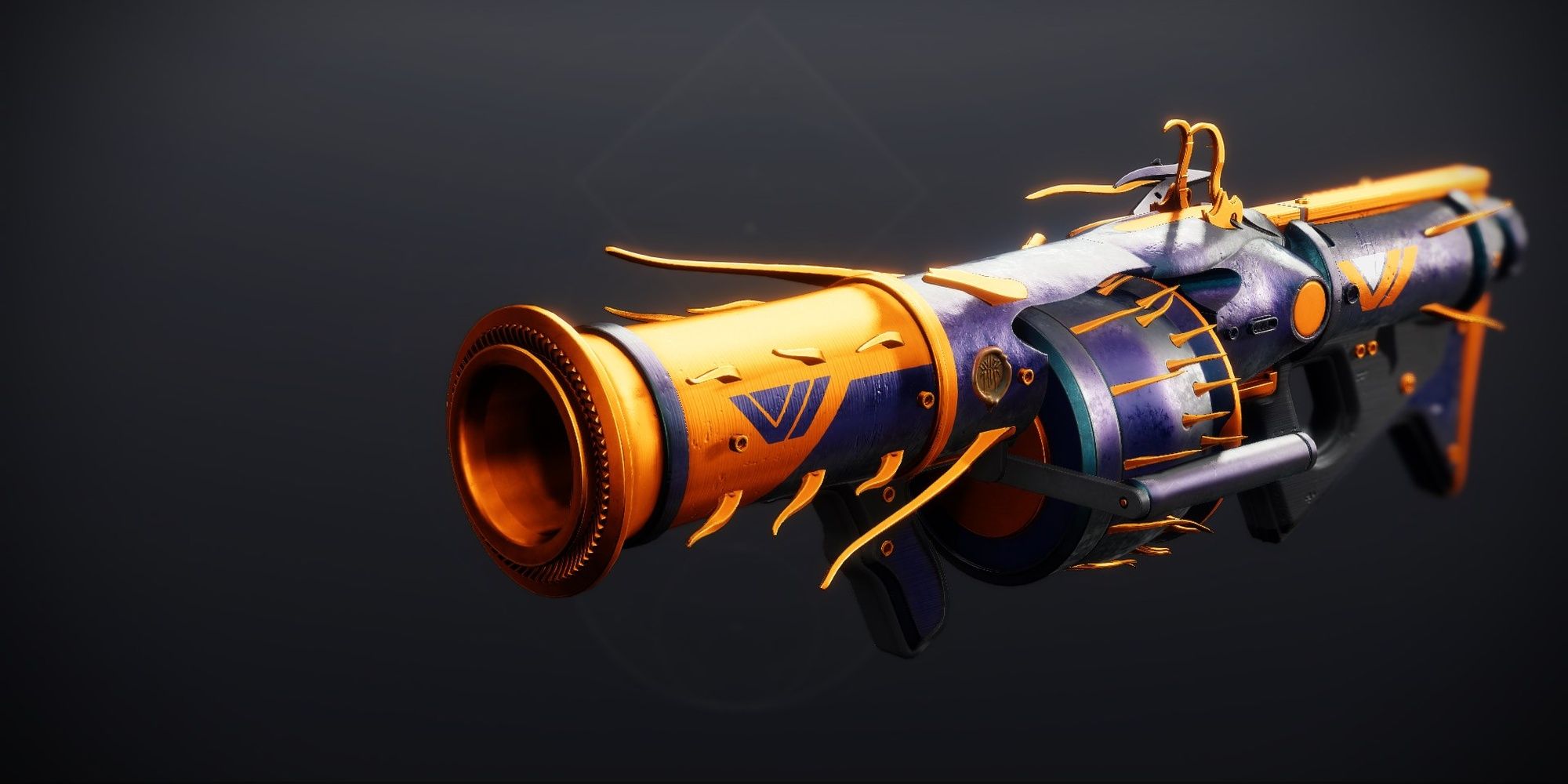 As with the other two ornaments, you can obtain Intended Mischief by reaching rank 16 with Zavala after resetting your Vanguard Rank. You'll get the fastest rank-ups by farming Nightfalls, but you can farm Vanguard Ops if you don't want to bother with Champions or tough modifiers.
Cry Mutiny Perks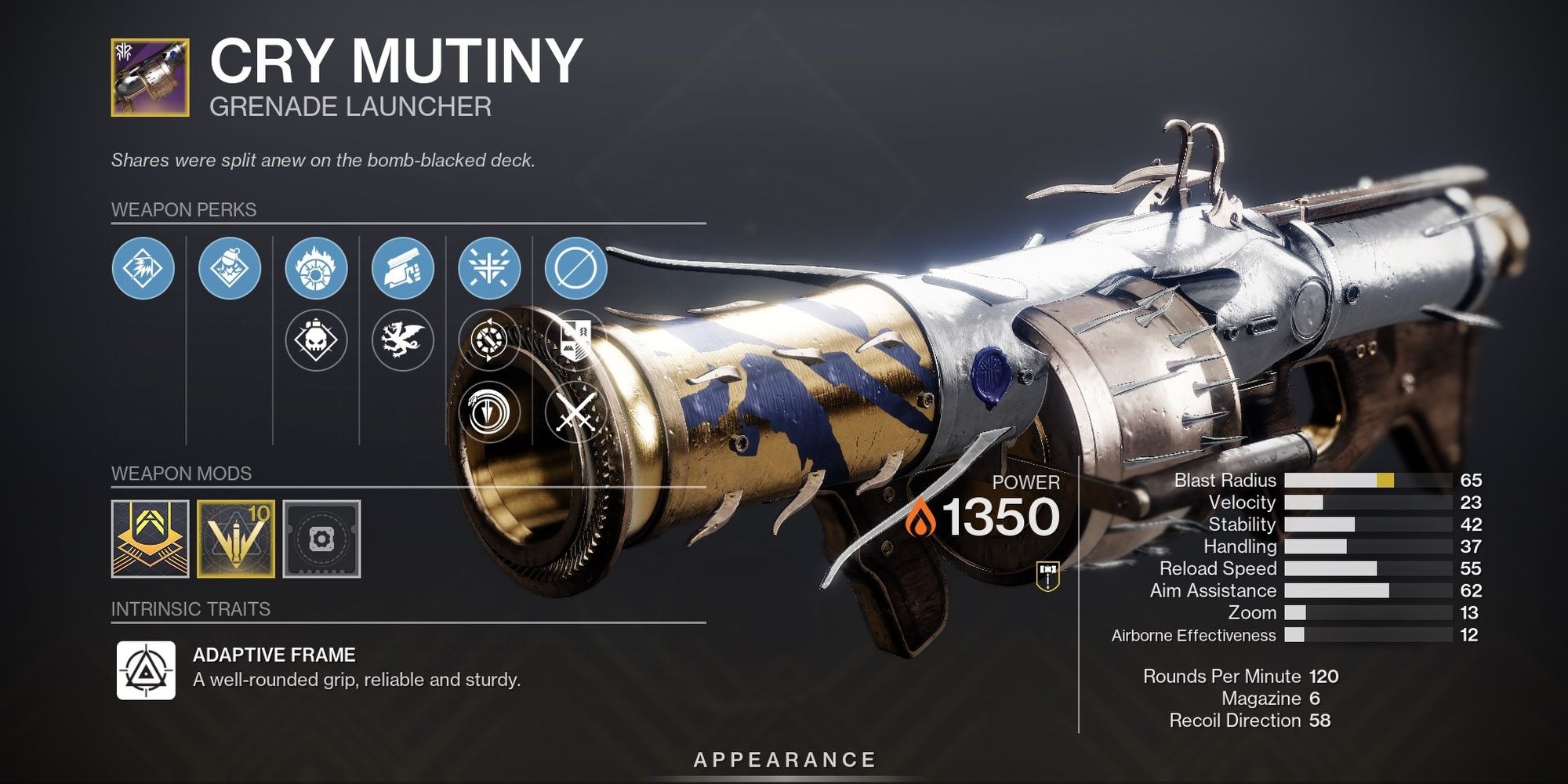 Cry Mutiny is a 120 RPM Grenade Launcher that sits in the Heavy Slot. It deals Solar damage, has an incredibly high blast radius stat for a GL, and it is the only Heavy GL that can currently obtain Incandescent in the first column. Its static roll can be viewed below. All ritual vendors grant the same Cry Mutiny roll.
Cry Mutiny Perks
Barrel
Volatile Launch
Magazine
Mini Frags
Trait Column 1
Incandescent
Demolitionist
Trait Column 2
Swashbuckler
Vorpal Weapon
Source: Read Full Article