Diablo III's Shades Of The Nephalem Season 22 Update Is Now Live
Shades of the Nephalem recently heralded the start of Diablo III's Season 22, bringing with it multiple changes to Patch 2.6.10, along with a brand new Season Theme, Journey and Cosmetic Rewards, Conquests, changes to Haedrig's Gifts, and more. Kanai's Cube has been given a fourth slot, and a long list of item changes, bug fixes, and other miscellaneous updates are included, as well.
Season 22's theme is Shades of the Nephalem, or more specifically, shadows, and involve Shrines and Pylons. Activating these spawn a shadowy character nearby, a dark clone of your character class with powers to scale, and who will last for one minute, or until your character's death. These shadow clones have builds that are randomly chosen from a list of three predetermined builds, all of which you can see listed in the Patch 2.6.10 Notes. All the classes have three Build Variations in their table, and six specific builds in each Variation, for a total of 18 specific builds the shadow clones can spawn with.
Season 10's Cosmetic Rewards are returning with Season 22, so if you missed them the first time, here's your chance to get at them. These include the head and shoulder slots for the Conqueror's Set, the Black Soulstone themed portraits, and the Loremaster pennant. Also, on the something new side, completing Season 22's Guardian Journey will earn you "the Book of Cain pet and the Lost Civilization Portrait Frame", according to the announcement post.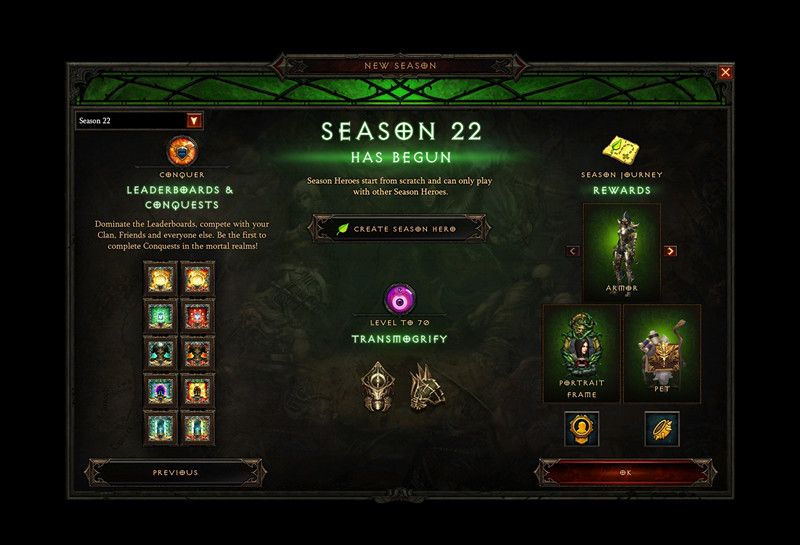 This season's Journey Rewards include Guardian of Sanctuary, Gem of My Life, All I Do is Win, Life Goes On, Money Ain't a Thang, Take U There, Power Amplification, and Cubic Reconfiguration. Season 22 Seasonal Conquests include Sprinter and Speed Racer, Boss Mode and Worlds Apart, On A Good Day and I Can't Stop, Years of War and Dynasty, and Masters of the Universe and Masters of Sets will be available, also.
Haedrig's Gift Class Sets have once again rotated, and completing "Chapters 2, 3, and 4 of the Season Journey will reward you with three of them, with the Class Set you receive dependent "on the class of the character you're playing when you open each Haedrig's Gift." The following are available:
Barbarian – Horde of the Ninety Savages
Crusader – Aegis of Valor
Demon Hunter – Gears of Dreadlands
Monk – Patterns of Justice
Witch Doctor – Mundunugu's Regalia
Wizard – Typhon's Veil
Necromancer – Masquerade of the Burning Carnival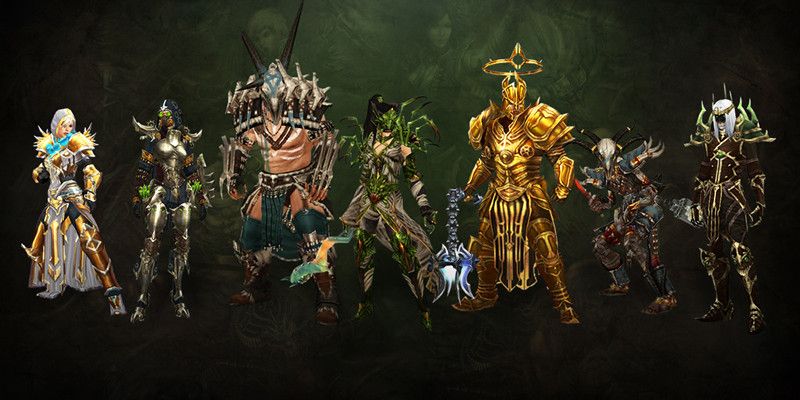 The full details can be read in the official Season 22 – Shades of the Nephalem announcement post.
Source: Read Full Article