Disney Dreamlight Valley: Everything You Need To Know About The Pixar Fest Star Path
Quick Links
It's time to complete the Star Path and enjoy the cosmetic items it offers. The first event of Disney Dreamlight Valley is here and you shouldn't miss the opportunity to participate and earn limited-time exclusive items in the Pixaer Fest Star Path.
There will be other Star Paths in the future, and it works very much like a Battle Pass. You can unlock free cosmetics and progress through the pages by playing the game and completing certain tasks. We'll explain everything you need to know down below in this guide.
Pixar Fest Star Path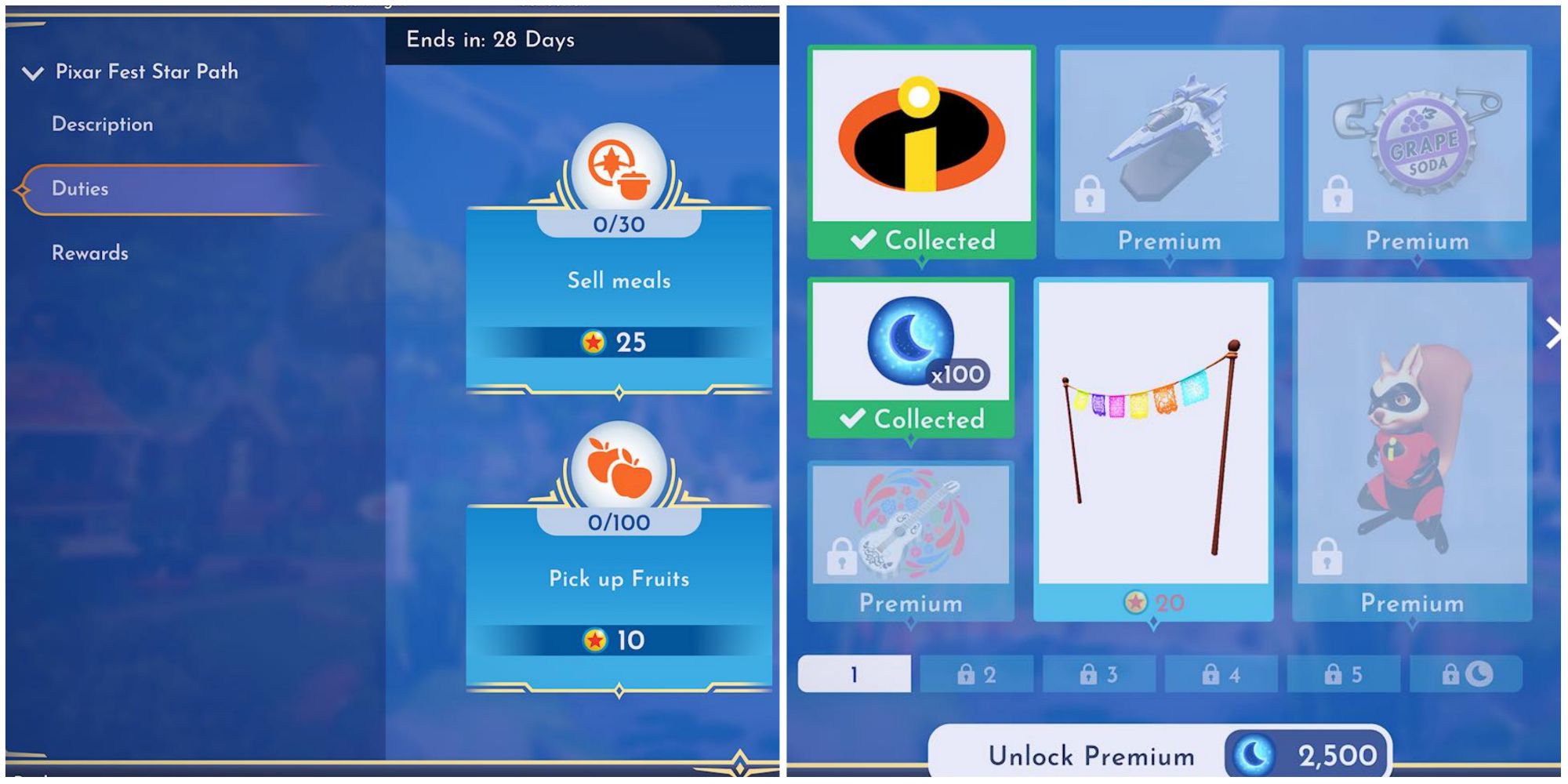 Pixar Fest Star Path will be available until October 11 at 9 AM ET, so if you want to try and complete, it's best to start as early as you can.
To level up the Star Path, you have to complete certain duties listed in the event tab – these are normal day-to-day tasks that you'll get done as you play, just like Dreamlight duties -, for each duty that you finish, you'll receive a certain amount of tokens.
Tokens can then be exchanged for in-game rewards such as furniture, outfits, companions, or motifs. You can also buy tokens, with ten tokens costing 200 Moonstones.
Standard Vs Premium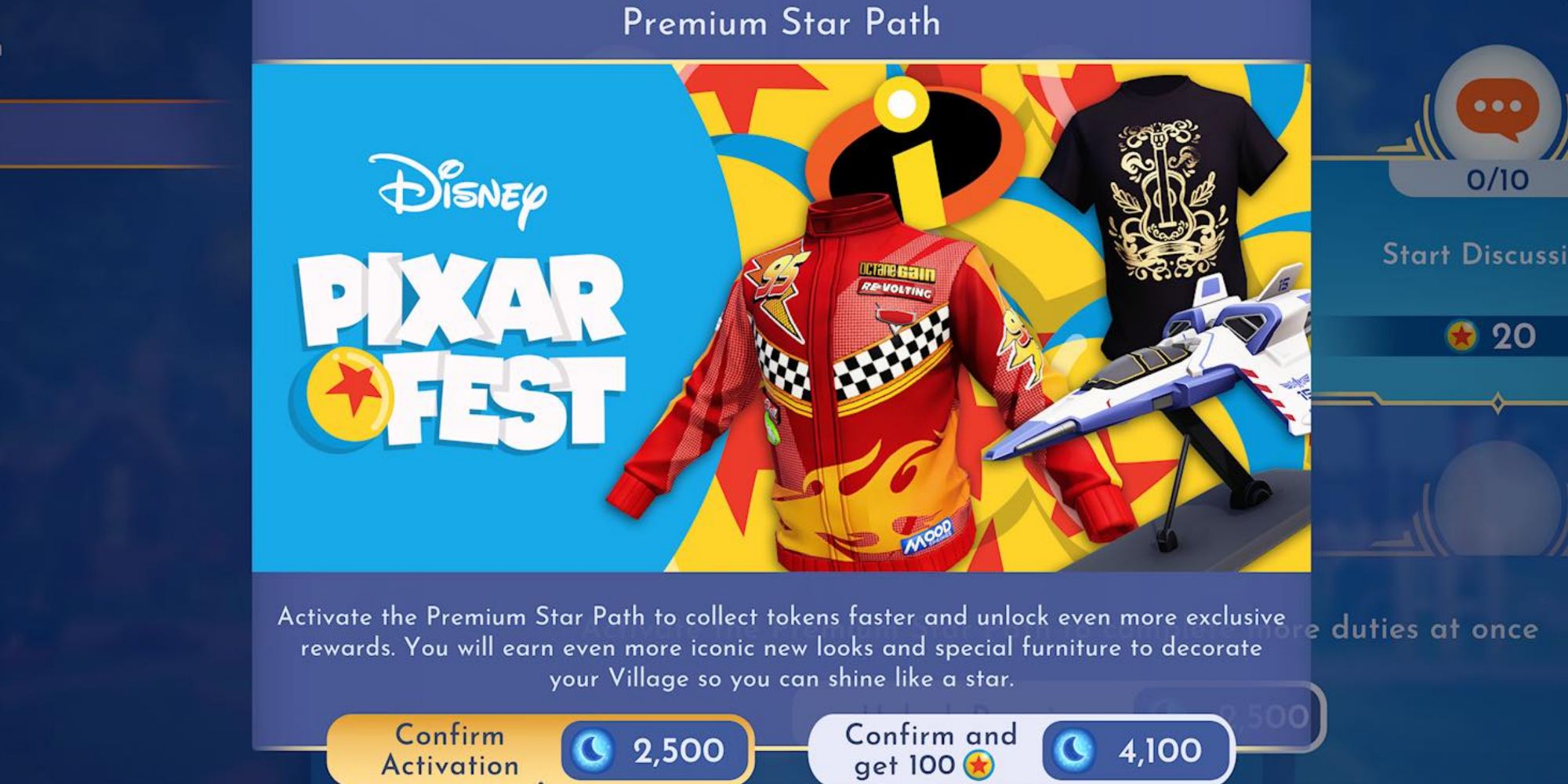 You can either play the standard version of the path, or you can spend some Moonstones and unlock the premium path. Since we're still in early access most players will have gotten 8,000 Moonstones for free and should be able to unlock the premium Star Path without any trouble.
You can trade 2,500 Moonstones for a premium membership, or you can spend 4,100 Moonstones and get premium plus 100 tokens to unlock more cosmetic items straight away. Premium gives you access to more rewards as well as more duties at once – which will allow you to earn even more tokens.
Rewards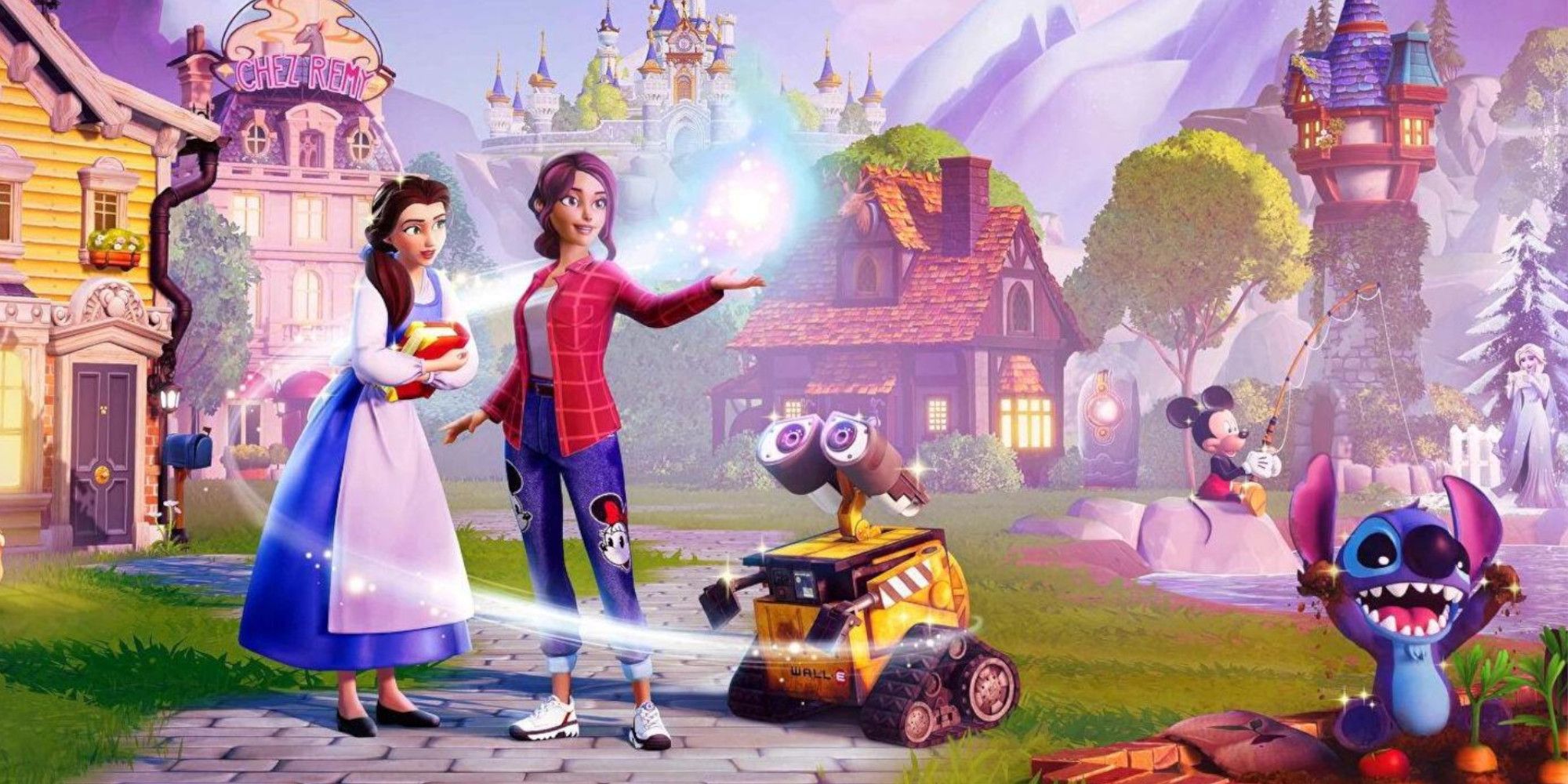 These are all the available rewards in the Pixar Fest Star Path event and whether they can be unlocked for free or through the premium path only.
Star Path page
Standard rewards
Premium rewards
One

Incredibles motif
100 Moonstones
Papel Picados

XL-15 Spaceship Model
Grape Soda motif
IncrediSquirrel
Coco Guitar motif

Two

Up! house motif
SR motif
Low-Boot Incredibles Suit

Burro Piñata
95 McQueen motif
200 Moonstones

Three

Coco banner motif
400 Moonstones
"Live the Music" Shirt

Edna motif
Lightning McQueen motif
Mr. Incredible Retro Suit Display

Four

Jack-Jack motif
Fredricksen Fireplace
Piston Cup

Elasticycle
High-Boot Incredibles Suit
500 Moonstones

Five

Pixar Fest 2022 Shirt
Miguel motif
Piston Cup motif

Lightning McQueen Racing Jacket
McQueen Racing Bed
800 Moonstones

Six
NA
Source: Read Full Article