Dragon's Lair Replicade Review: A Flawless Replica Of An Incredible Game
Dragon's Lair was the first video game I ever loved. Before I ever touched Nintendo or PlayStation, my youngest gaming years were spent with a Joystick playing CD-ROM games like Rebel Assault, Lenny's Music Toons, and Dragon's Lair on a DOS computer. Dragon's Lair looked like my favorite movies: All Dogs Go To Heaven, The Land Before Time, and An American Tail. I didn't know who Don Bluth was, of course, but the stylistic continuity between the films and the game bonded me to Dragon's Lair for the rest of my life and probably has a lot to do with my love for games, not to mention my career. Dragon's Lair was nothing short of formative for me, and seeing that it continues to get re-released on everything from Android phones to Nintendo Switch, I know it means a lot to other people too.
The Dragon's Lair mini-arcade cabinet from RepliCade is an exact replica of the original 1983 LaserDisc arcade cabinet. When I say exact, I mean exact — from the light-up marquee to the digital scoreboard, to the attract screen and even an honest-to-God LaserDisc player that slots into the back of the machine. RepliCade has truly outdone themselves with this miniature, and even though it isn't exactly how I remember it (I never had the pleasure of playing the Arcade version myself) it has given me a blast of warm nostalgia and reminded me what it was that originally made me fall in love with gaming. The people at RepliCade are artists and the Dragon's Lair mini-arcade is a work of art.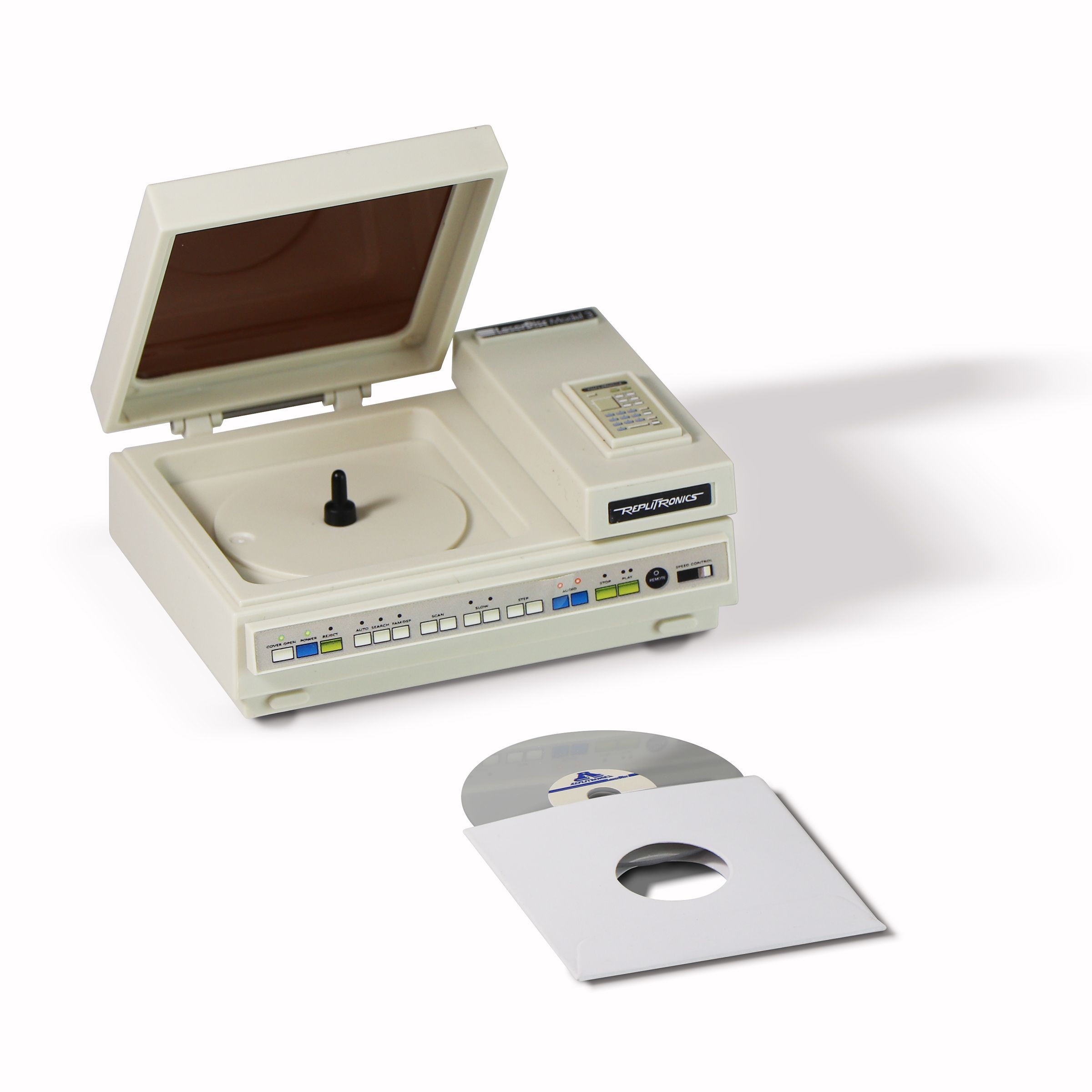 I can't stress enough how perfect the details of the mini-arcade are. The shape, the artwork, the controls, and even the sounds are exactly as they originally were on the real machine. LaserDisc arcade cabinets were very special machines, and Dragon's Lair used the technology better than any other game. The scenes in Dragon's Lair would play until you made an input, at which point the disc would quickly skip to the scene that matched either a successful input or a failed input before starting a new scene. Unfortunately, the nature of an arcade cabinet with an actual disc reader in it made it very hard to maintain. I've never seen Dragon's Lair in the wild and I understand there are very few even in private collections. This replica is preserving history.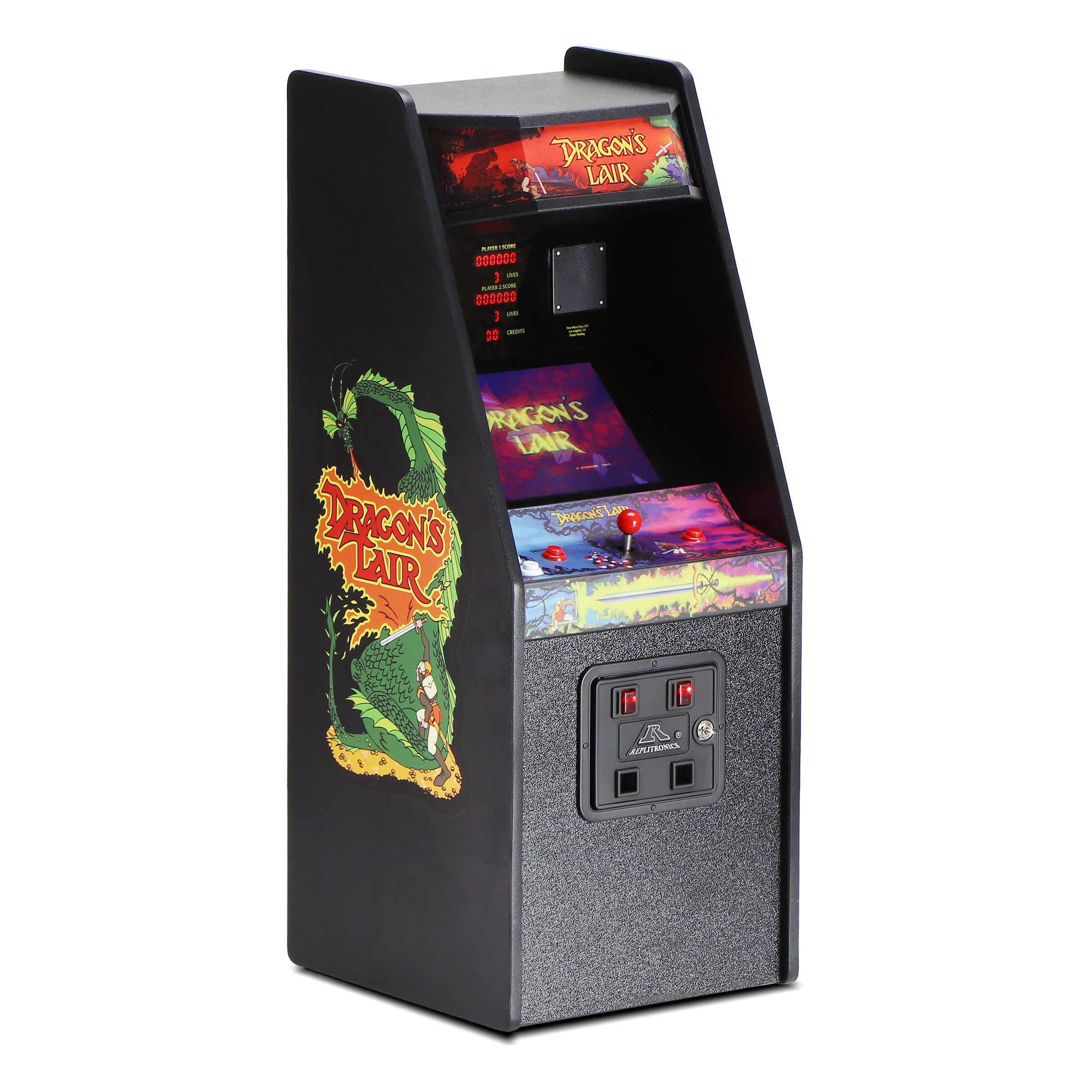 Last year I reviewed the Street Fighter 2: Championship Edition mini-arcade from RepliCade and I was so impressed by the marriage of form and function it featured, but I think they really outdid themselves with the Dragon's Lair replica. Not only is it totally authentic, but it also has a lot of great features that make it really accessible. By pressing the right coin button you can access a menu that will let you adjust the lights in the marquee, change the attract screen music, change the difficulty and number of lives per coin, and set the audio and visual outputs. You can use many kinds of controllers to play by connecting them to the back USB port and you can even output the game to a TV. The Controller from the Street Fighter mini-arcade even works with it.
Dragon's Lair is a game of memorization and quick reflexes. I've played many different versions of the game, but honestly, I prefer to play it using the RepliCade controls over any other way. The tiny joystick and sword buttons have an incredibly crisp action that makes me feel like I have exceptional control over my inputs. I constantly in awe of the way RepliCade has not only recreated this arcade machine so perfectly but also just how good it feels like play the game this way.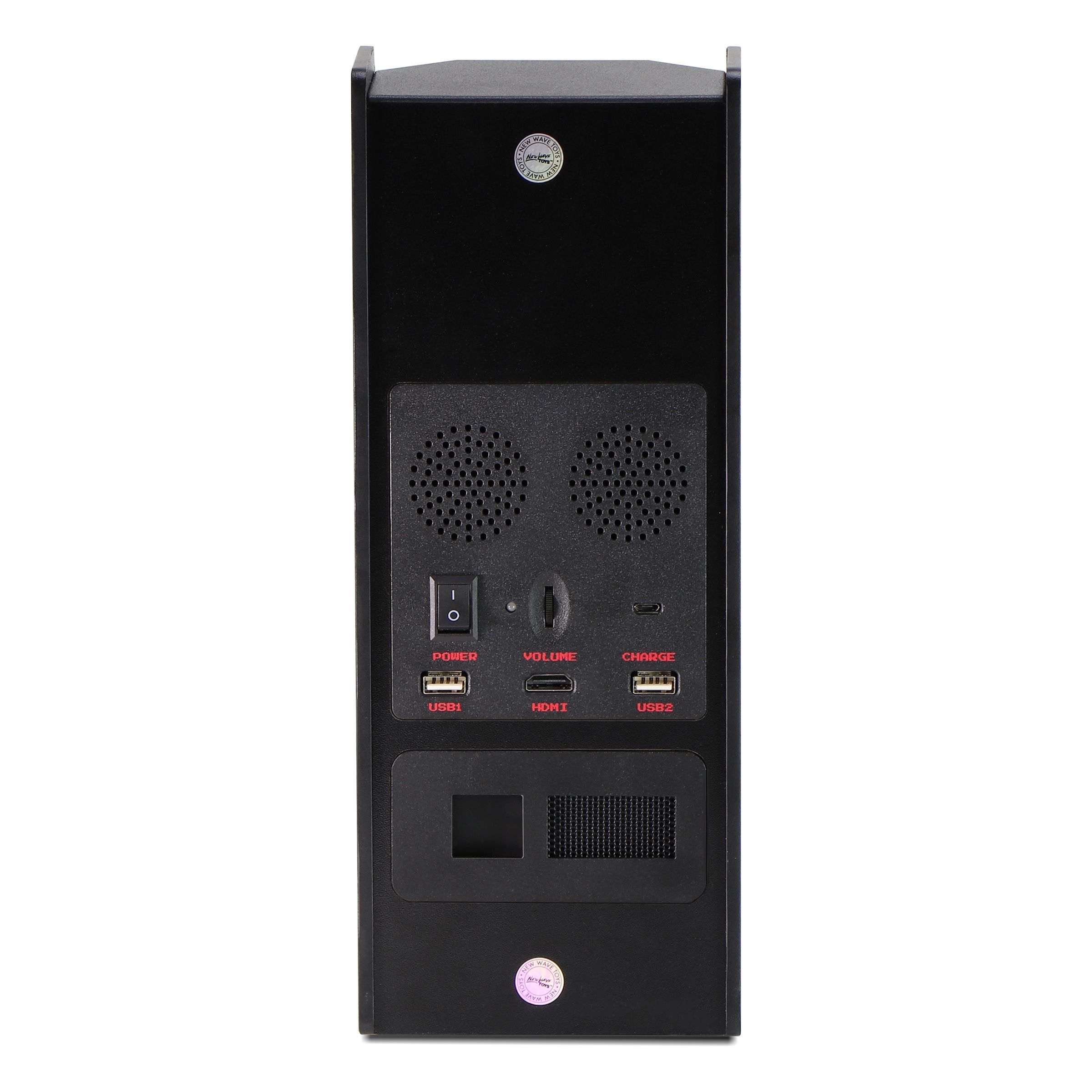 Dragon's Lair is beloved by so many and it's such an amazing gift to be able to have a piece of the game's history in my home. I can't think of a single thing I'd change about this replica. They absolutely nailed it in every way.
A Dragon's Lair mini-arcade was provided to TheGamer for this review. You can learn more about all of RepliCade's mini-arcades on their website.
READ NEXT: Street Fighter II: Champion Edition X RepliCade Review: Adora-Balrog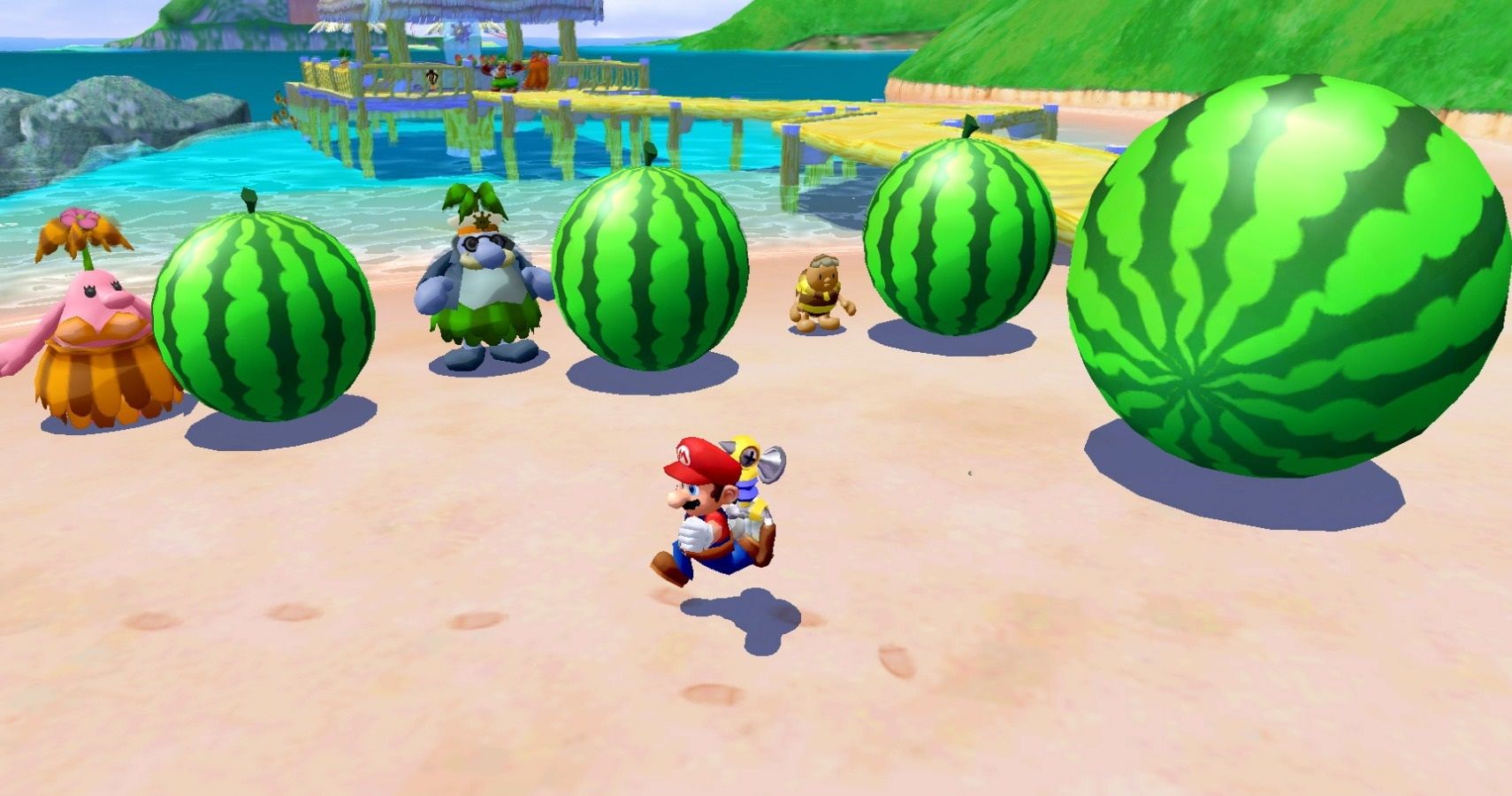 Eric Switzer is the Livestream News Editor for TheGamer as well as the lead for VR and Tech. He has written about comics and film for Bloody Disgusting and VFXwire. He is a graduate of University of Missouri – Columbia and Vancouver Film School. Eric loves board games, fan conventions, new technology, and his sweet sweet kitties Bruce and Babs. Favorite games include Destiny 2, Kingdom Hearts, Super Metroid, and Prey…but mostly Prey. His favorite Pokémon is Umbreon.
Source: Read Full Article