Elder Scrolls Online's Newest DLC Is Now Available On The PTS
Elder Scrolls Online kickstarted the Legacy of the Bretons storyline with its newest main expansion – High Isle. It continued with the Lost Depths dungeon pack and is now coming to a close with Firesong, an all-new DLC zone akin to Markarth, Southern Elsweyr, and the Clockwork City. It's available right now on the PTS for PC and Mac.
In this DLC, you'll be visiting the island of Galen as Zenimax dives deeper into druid lore. You have to protect it from the Firesong Circle while Maormer – the Sea Elves – are busy raiding the coastline. It all culminates in you and your allies fighting back against the Ascendent Lord who was built up as the big bad in High Isle.
The island is mostly similar to Amenos where, in High Isle, we see them dropping off prisoners to fend for themselves. For context, it's here where we rescued each Alliance's leader. Galen similarly boasts a rich and dense green jungle, though rather than being filled with unfortunate prisoners, it's home to druids and woodland spirits.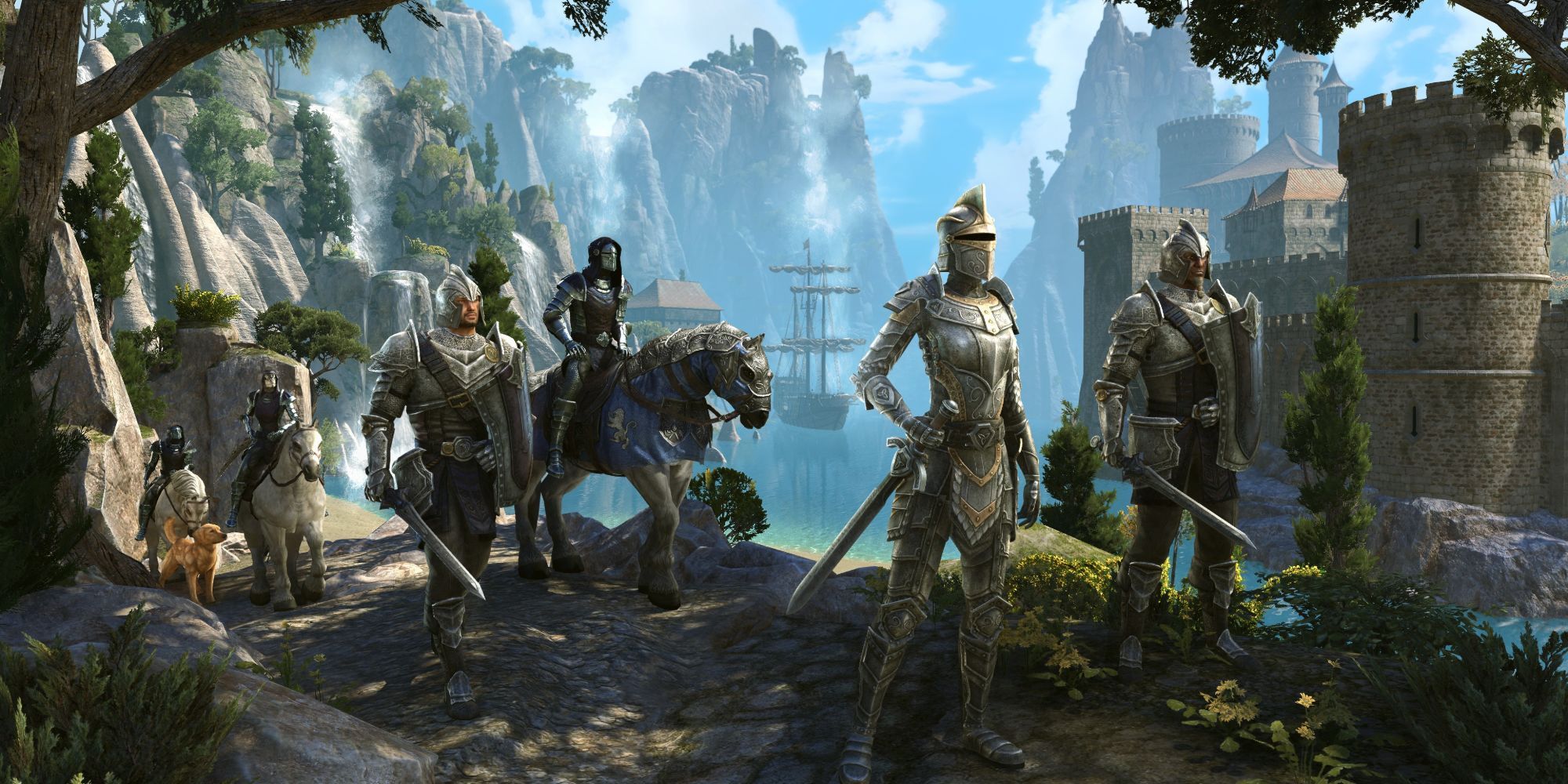 Firesong not only expands on the story of High Isle but its card game, Tales of Tribute, with a new Patron called The Druid King. You can find and try out their deck on the PTS ahead of its final launch, but any progress you make on the test server will not carry over.
The PTS update has also introduced a Target Marker system that lets you tag allies, enemies, and yourself, while you can now hide pets around the busier interaction stations in cities. Armory Stations meanwhile, which can be used to swap builds and gear using custom-made sets, have been added to Cyrodiil and the Imperial City, the two major PvP locations.
Firesong arrives on PC, Mac, and Stadia on November 1 but, for those on Xbox and PlayStation, you'll have to wait until November 15 before you can try it out.
Source: Read Full Article