Endgame Gear XM1-RGB USB Gaming Mouse Review: Simple Enough, Good Enough
I've never been someone who goes all out on PC peripherals. There are mice with varying designs, fancy ergonomic additions, or 16 different buttons for some reason. I tend to keep it quite simple as a simple mouse is all I need for a leisurely mixture of work and gaming.
To that end, the Endgame Gear XM1-RGB is perfect for what I require – a quality feeling mouse that doesn't overbear with its capabilities, instead offering a streamlined experience and nothing more. With a light, high-quality plastic build, and a design that is both pleasing and minimal, I've enjoyed my time using this mouse. It doesn't stand far above most other mice I've used, but I don't need it to.
While it is targeted towards gaming in general, and is advertised as an esports Performance Gaming Mouse, I can't much speak to this end. It's easy to use and features the usual fare of features – alongside two programmable side buttons – that most PC mice use, so I can see it being great for competitive gaming, but it's not going to hold many advantages over others on the market.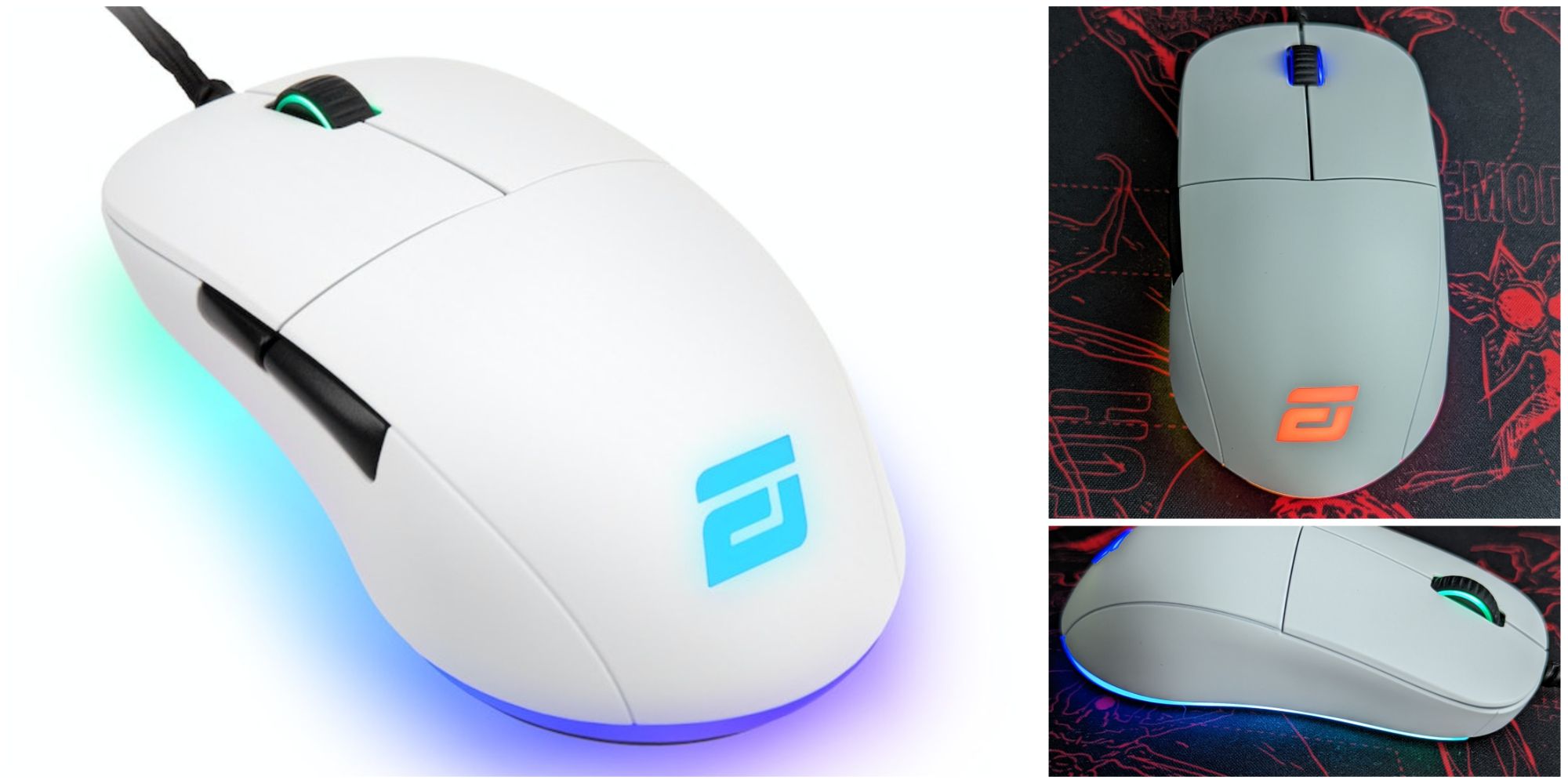 Delving into the design a little more, the mouse features a smooth plastic design with options for black or white, and doesn't do much more to flaunt a style. The logo sits on the back, with this and the underside of the mouse lighting up in a circulating colour change of RGB. Nothing too fancy going on here, but I find I really enjoy how simple it keeps things, and after picking the white option, I like how modern and tidy it looks overall.
With a 1.85m braided cable, you don't have to worry about any knots or twists occurring, as it remains flexible at all times. It is also long enough for use with a standing desk, with no issues regarding its reach, so that adds a lot for anyone looking to use it with an adjustable desk position or if you're worried about accidentally pulling it out of the USB port in those intense moments of gaming.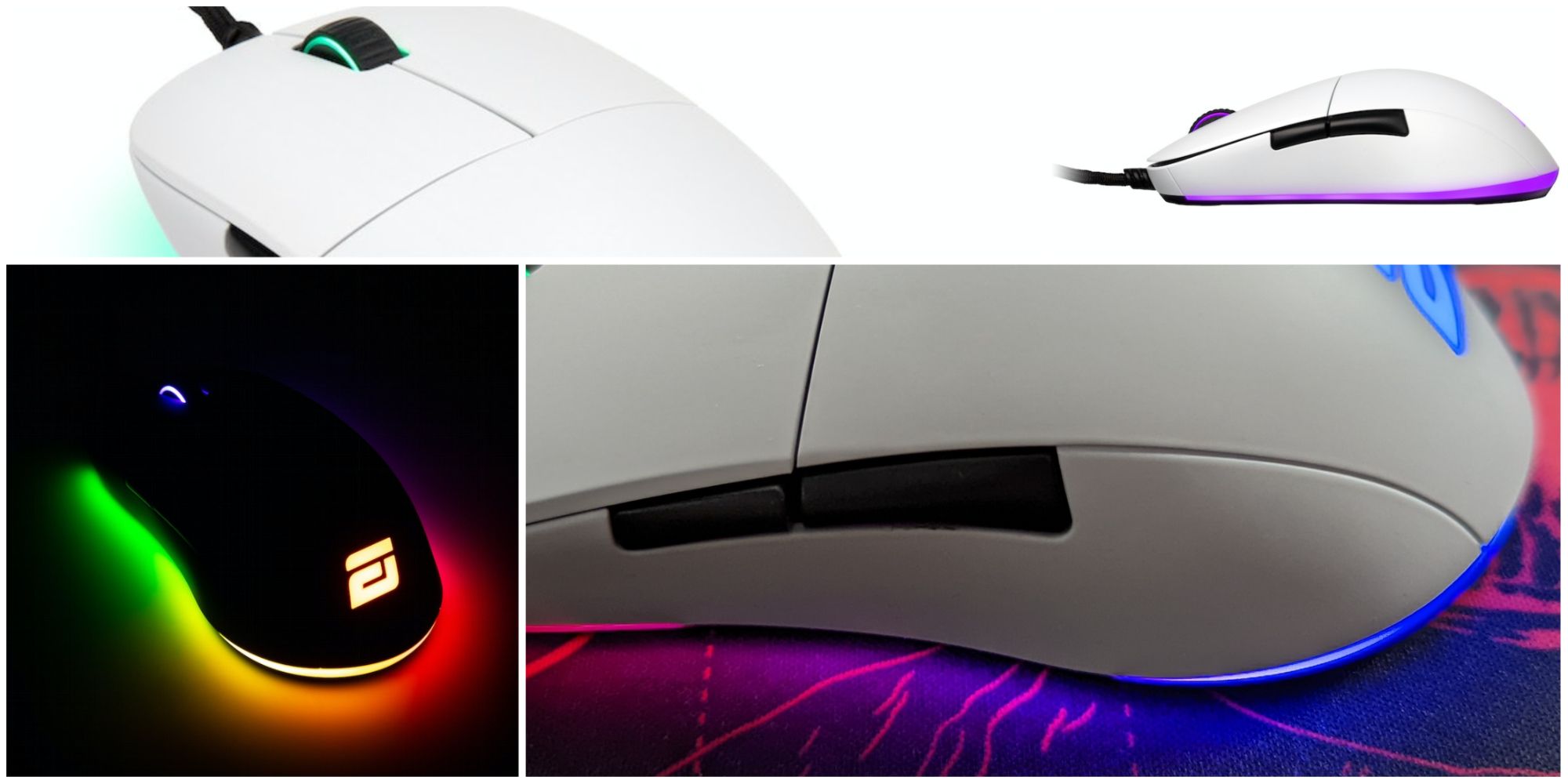 On the underside of the mouse is a button that allows you to switch between four preset CPI profiles, easily adjusting the sensitivity of the mouse to what you feel comfortable with. If this is not quite enough, you can also use the bundled software to customise these profiles and have them suit your needs perfectly, be that for different games, work uses, or anything else.
In my time using it so far, the mouse had remained perfect and fit for purpose. The clicks still click, the scroll wheel still scrolls, and it's comfortable to use for long days of work and playing some games after the fact. Again, it's nothing too special or standout, but it's a damn good mouse, and what more could you ask for?
If you're looking to get a high-quality feeling PC mouse that isn't quite as flashy, fancy, or expensive as other name-brand options on the market, then the Endgame Gear XM1-RGB is a fantastic choice that should not be overlooked. For £49.99 at the time of writing (cut from £59.99), you're getting a solid jack-of-all-trades that won't exceed in any particular field, but won't present any glaring disadvantages either.
The Endgame Gear XM1-RGB Gaming Mouse was provided for this review.
Source: Read Full Article