Everything You Need To Know About Rust In 2021
Rust made a lot of waves when it first released through Steam's Early Access program back in 2013. As time passed, however, interest in Facepunch Studios' survival MMO began to wane. Well. Until recently, that is.
2020 saw a huge resurgence in the number of people playing the game as well as a big boost in sales. Estimates suggest that the game has now generated more than $150 million in gross revenue; surpassing Garry's mod as the studio's most profitable title along the way. With the game breaking its all-time player count record on Steam just a few days ago, it's certainly looking like 2021 is going to be another big year for Rust and its players.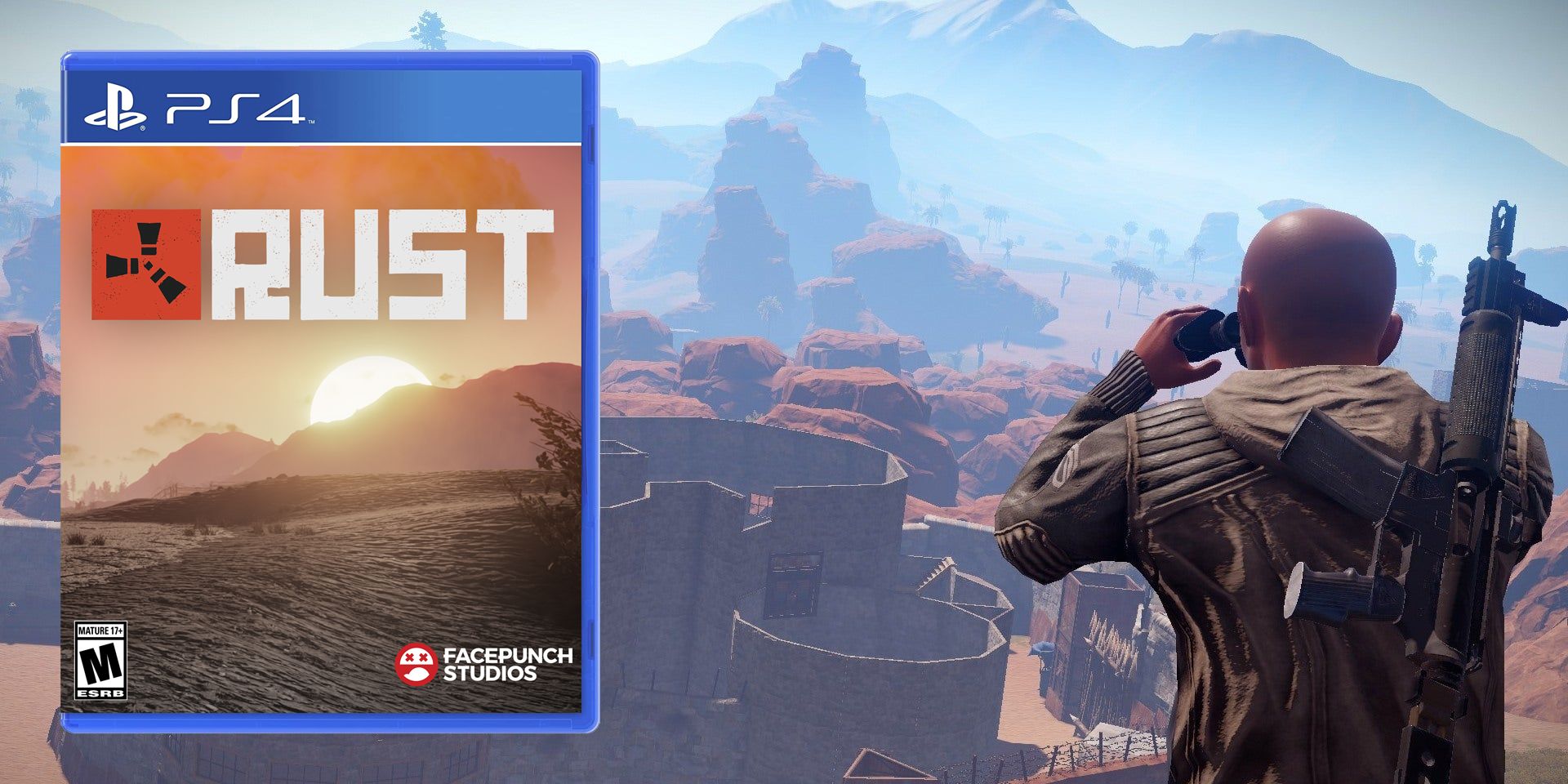 It's very rare these days for a game not to appear on consoles. More than seven years on from its release though, PS4 and Xbox One ports of Rust are still nowhere to be seen. That's not for lack of trying though, with Facepunch Studios having teamed up with British developer Double Eleven in 2019 to bring these ports to fruition.
Rust Console Edition was originally scheduled to release at some point during 2020, but due to the strains placed on Double Eleven by the ongoing coronavirus pandemic, things haven't quite gone to plan. A delay was confirmed in a blog post last month, with the developer also expressing hope that more news about the ports should be arriving in 2021. Considering the game has already been rated by the ESRB, one suspects we won't have to wait too long.
When Rust Console Edition was first announced in 2019, the PlayStation 5 and Xbox Series consoles were little more than rumors. As a result, the announcement made no mention of whether Rust Console Edition would be available on next gen systems. Sadly, none of the subsequent updates have touched upon this subject either, meaning there's no guarantee that it will. It would be a strange decision on the developer's part if it didn't though.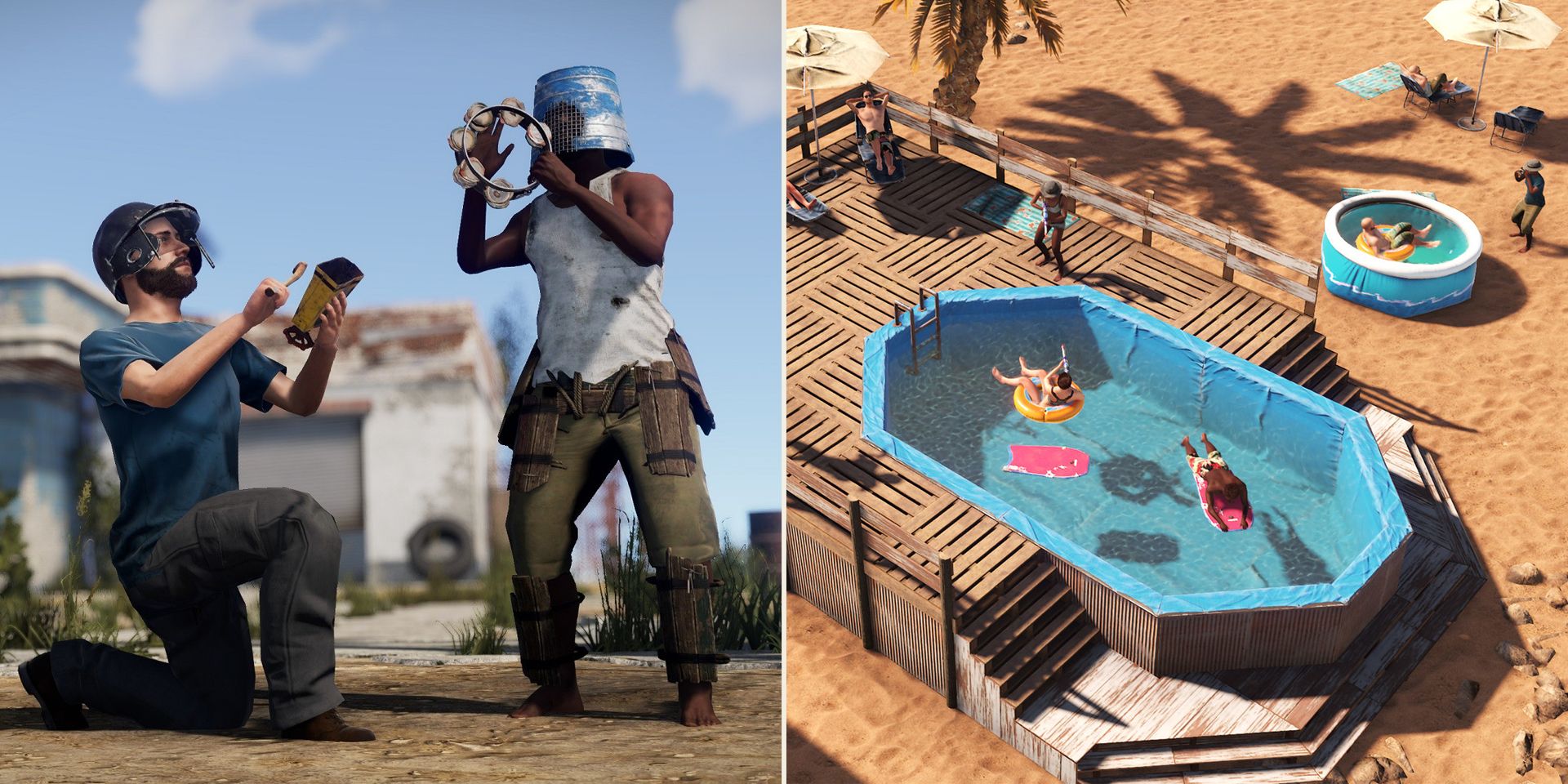 To date, there have only been two DLC packs released for Rust. The first one contains a selection of musical instruments and was released in late 2019. The other features a variety of summer themed items and arrived on Steam last summer. Rather than releasing a winter themed pack in late 2020, however, a selection of seasonal items were instead added into the game completely free of charge.
It seems that at this time the developers are focused more on bug fixes and improvements than anything else, but that's not to say that we won't see more DLC further down the line. In fact, the game's newfound popularity arguably makes additional DLC a lot more likely. For now though, we'll just have to wait and see.
Streamers have played a huge role in helping to return Rust to relevance and this is something that Facepunch Studios seems to be acutely aware of. In a recent Steam update, the developer announced the addition of special Twitch drops for those streaming the game online. What's more, they've also teamed up with a host of popular streamers including the likes of Jacksepticeye, pokimane and shroud in order to provide their viewers with "special unique drops".
Before you get too excited, drops are currently limited to cosmetic items, although some of them look pretty cool if you're one of those people who's into that sort of thing. It's also worth noting that many of these skins will be exclusive to these drops, so if you want to fill out your wardrobe you'll have to tune in to a few streams here and there.
NEXT: Rust: 10 Most Useful Resources (& Where To Find Them)
Tom spent the better part of a decade working in broadcast news before moving out to Japan in 2017. He loves adventure games and RPGs, but is also partial to a spot of FIFA from time to time.
Source: Read Full Article