Far Cry 6 Is Fully Playable In Co-Op, Will Offer "Something Else" After The Story Is Over
Ubisoft recently revealed new details regarding Far Cry 6, one of the company's most highly anticipated games of the year. The developer spoke about many familiar features, such as cooperative gameplay, as well as few surprises that were not present in the series before.
Far Cry 6 will be fully playable in co-op, just like Far Cry 5 and New Dawn. During a recent Reddit AMA session, game director Alexandre Letendre assured fans the tether system would return and will be as simple and easy to play with your buddy as ever. According to Letendre, the team made sure Far Cry 6 is just as fun co-op as it is solo – and it's also the only way to have a human by your side, as all in-game companions are going to be animals.
Far Cry 6 is surely going to be massive in terms of game length, too. While the devs avoided the direct question about how long it will take to beat the campaign, they admit you can approach the story in a variety of ways, choosing your own path through it no matter where you are on the game's map.
In addition, lead game designer David Grivel teased that players will be able to continue Far Cry 6 after the conclusion of the main story. While it sounds like you can stay in the open world for as long as you want, clearing up your map of all question marks just like in any other game, this time the devs seem to have gone even further. Grivel pointed out this addition would be the first time ever for the Far Cry series and will offer "something else" after the main story. More about the subject will be revealed in the coming weeks at the Ubisoft Forward E3 event.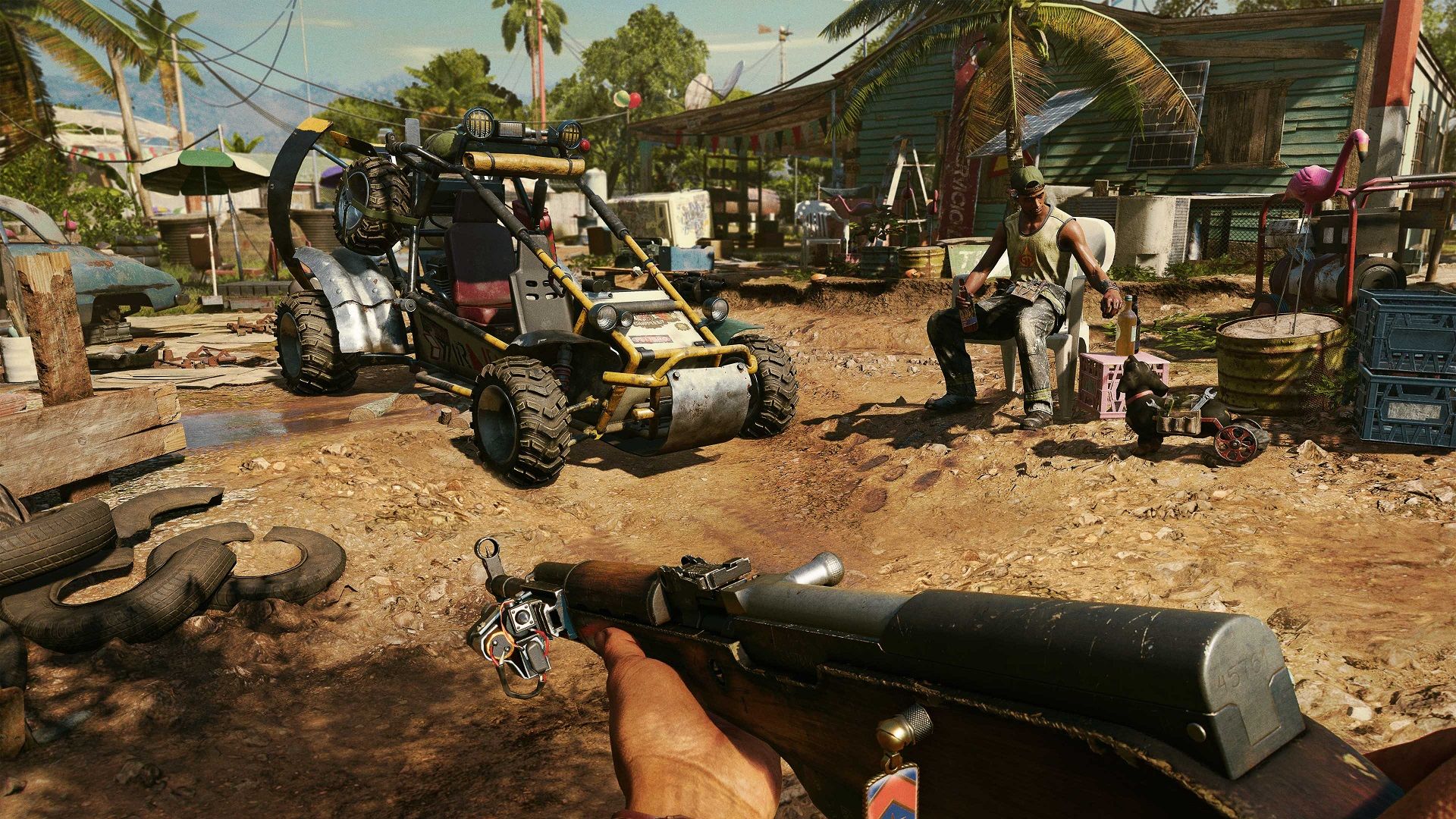 With the seasonal live events now being available in just about every Ubi game and new hints at endgame content missions coming to Far Cry 6, it seems the company has invested more than ever into its single-player titles to keep the fans engaged for a very, very long time. And don't forget the usual post-launch content roadmap that will bring new and different Far Cry adventures sometime in 2022.
Far Cry 6 is expected to launch on October 7 across PC, PlayStation 4, PlayStation 5, Xbox One, and Xbox Series X|S.
Source: Read Full Article