FIFA 23: Ultimate Team Beginner's Tips And Tricks
Quick Links
Complete As Many Objectives As You Can
Complete Squad Builder Challenges
Don't Feel You Have To Play Online Right Away
Try To Focus On Team Chemistry
Don't Rely On Loan Players
Transfer List Players Where You Can
You Can Play Online With Friends
Download The Companion App
EA's latest entry in the popular football series, FIFA 23, launched with the usual FIFA Ultimate Team (FUT) mode. The ever-popular game mode, which is like a card trading game, allows you to collect players by opening packs or buying them on the market. The goal is to build what you class as your ultimate team, which you can then pit against other players online or in single-player modes.
FIFA has had Ultimate Team for a few years now and, all in all, the mechanics stay relatively similar. But for someone who is just beginning their FUT journey, it can be overwhelming. When you are just starting out, you may need a little hand, so read on for some tips and tricks for FIFA 23 Ultimate Team.
Play Moments Mode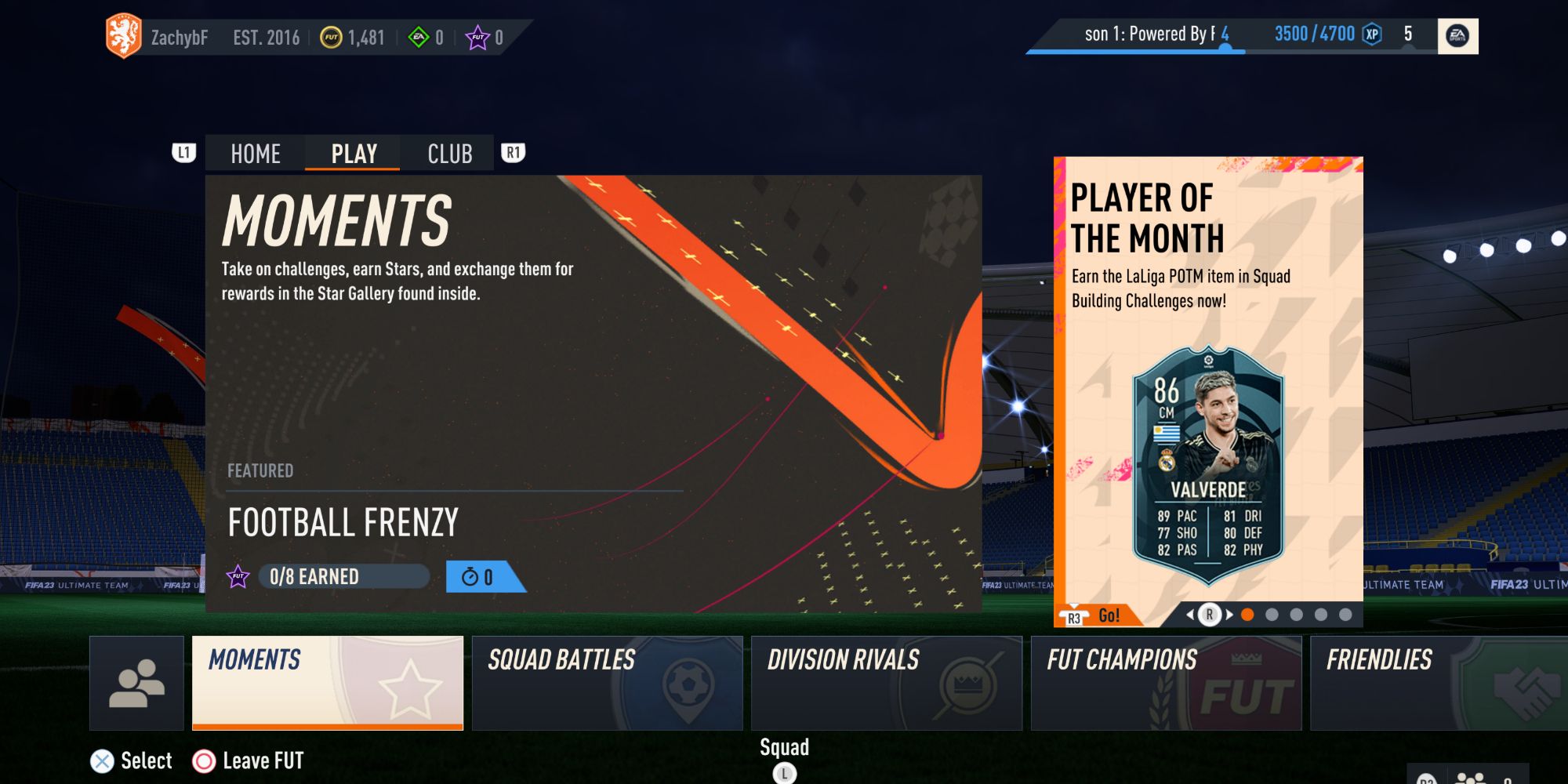 A new addition for FIFA 23 is Moments. In this mode, you can complete specific scenarios to earn stars. With the stars you earn, you can buy player packs, which you can use to upgrade your team.
One of the great things about Moments is that the initial scenarios are all about how to play the game. Although they are very simple tasks for returning players, it is easy to grind out to get quick stars for packs. For new players, it is a great way to get into the game while also being able to get rewards, too.
This is an interesting mode that EA has added in and looks to be a good addition, so you have something other than coins to work towards.
Complete As Many Objectives As You Can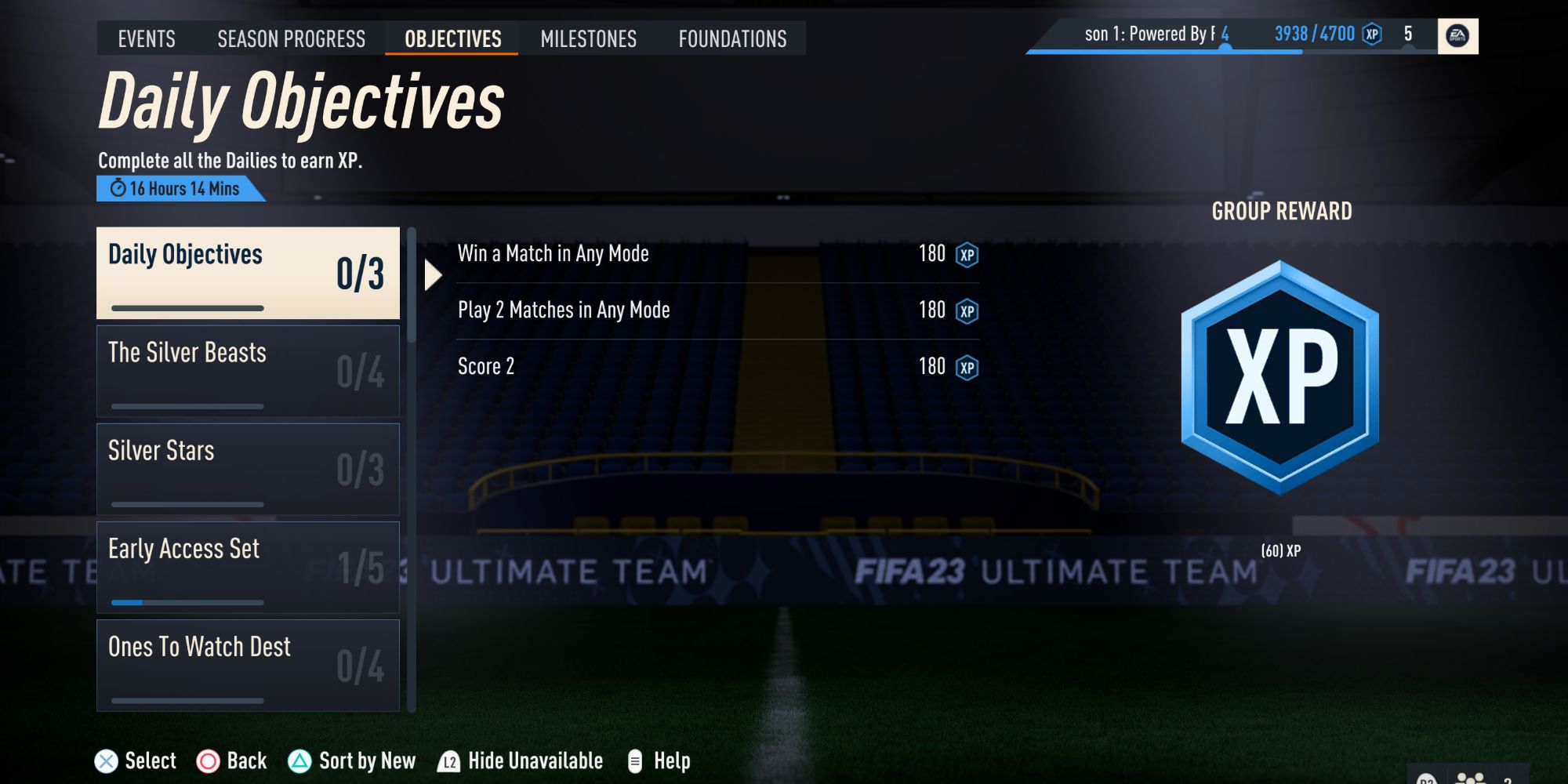 In Ultimate Team, you can complete different objectives, which are there to help guide you through the game while also rewarding you with packs and coins upon completion of each objective.
Within the Objectives Menu, you have a few options in terms of objectives you can work towards. When you open up objectives, you will first see your daily tasks, which are a mixture of different things to do in the game — like winning a match in any mode, scoring two goals, making 50 passes, or assisting five times. There are other more specific objectives like scoring with only silver players or on a specific difficulty, which will be harder to do but more rewarding.
Another objectives tab is Milestones. Here you'll find tasks to complete that will also reward you with player packs. The objectives are varied, like scoring goals with specific player ratings like 74+ or buying three transfers from the market, among others. These challenges are great to complete if you want more coins or player packs as they are more widely on offer for these objectives.
The final tab is the Foundations tab, this is where all the starter objectives are to help guide you through the fundamentals of FUT and make sure you know all about the game mode and how best to play it.
You can also find your Season Progress in the Objectives Menu. This shows what level you are at for the season and how much XP you need for the next level and reward.
Complete Squad Builder Challenges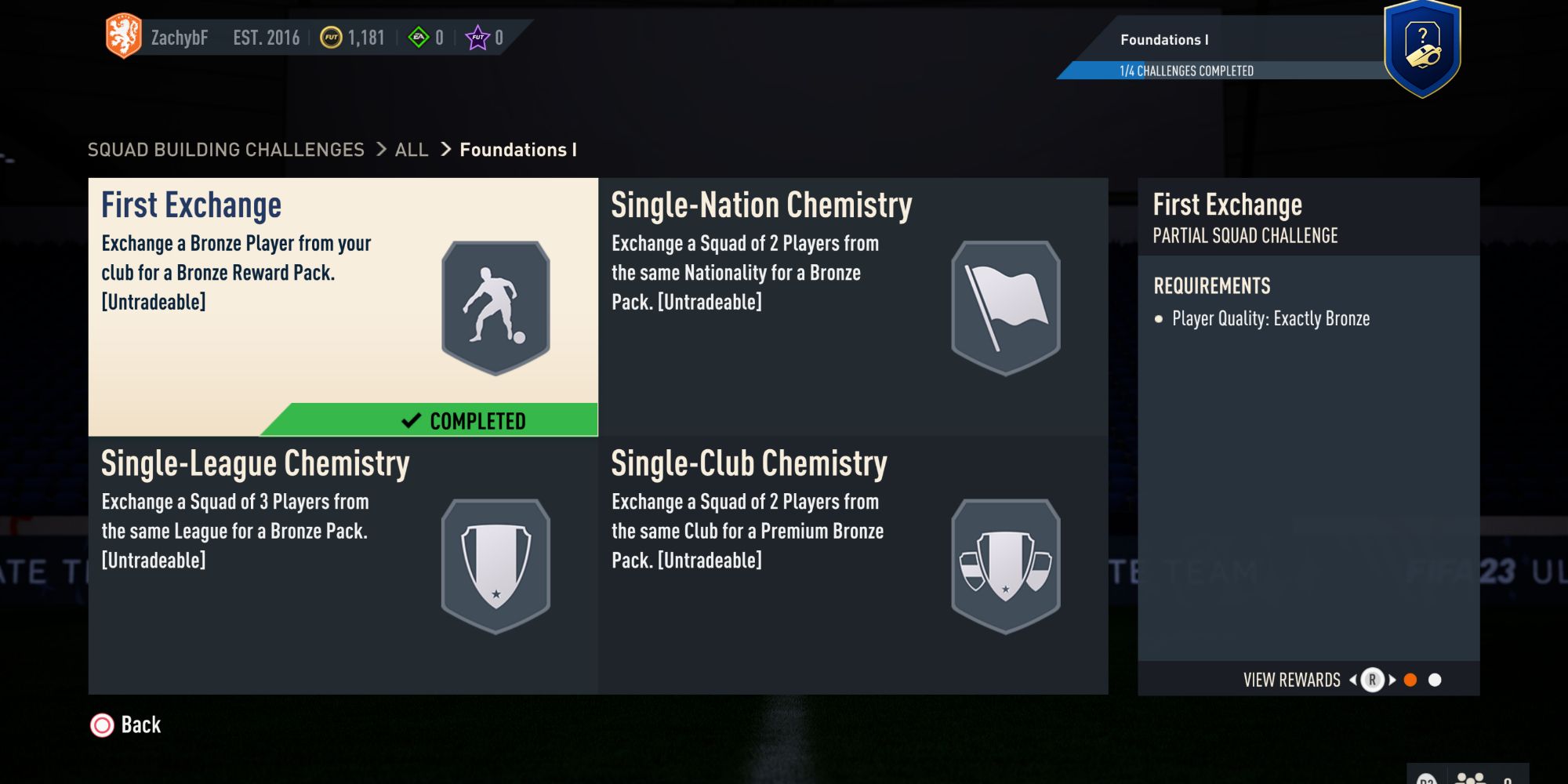 Squad builder challenges are put in place to help you unlock packs while also getting to grips with building a team. It will help you understand what the chemistry of a team is and how to filter through your players.
Squad builder challenges will outline specific objectives to pass the challenge, such as having a certain amount of players from the same country in the squad. Once you have met certain specifications, you will give up the players in the squad in trade for a player pack from the game. So try not to use players you want to complete these as they will be gone once traded in.
To easily search for eligible players, you can use the Squad Builder. This will allow you to search by specifics like league, country, rating, etc. It's much easier than going through your full club of players.
After you have completed the Foundations Challenges taking you through the basics, you then unlock the Upgrade Challenges. These will allow you to trade in teams of either Bronze, Silver, or Gold players to upgrade them to better quality players. This is a great way to increase the potency of your team and get a high squad rating early on.
Because you can upgrade players, try not to get rid of or sell off all your players early on. Even if you are not using them, you can wait to get rid of them when doing the upgrades in the squad builder challenges.
Don't Feel You Have To Play Online Right Away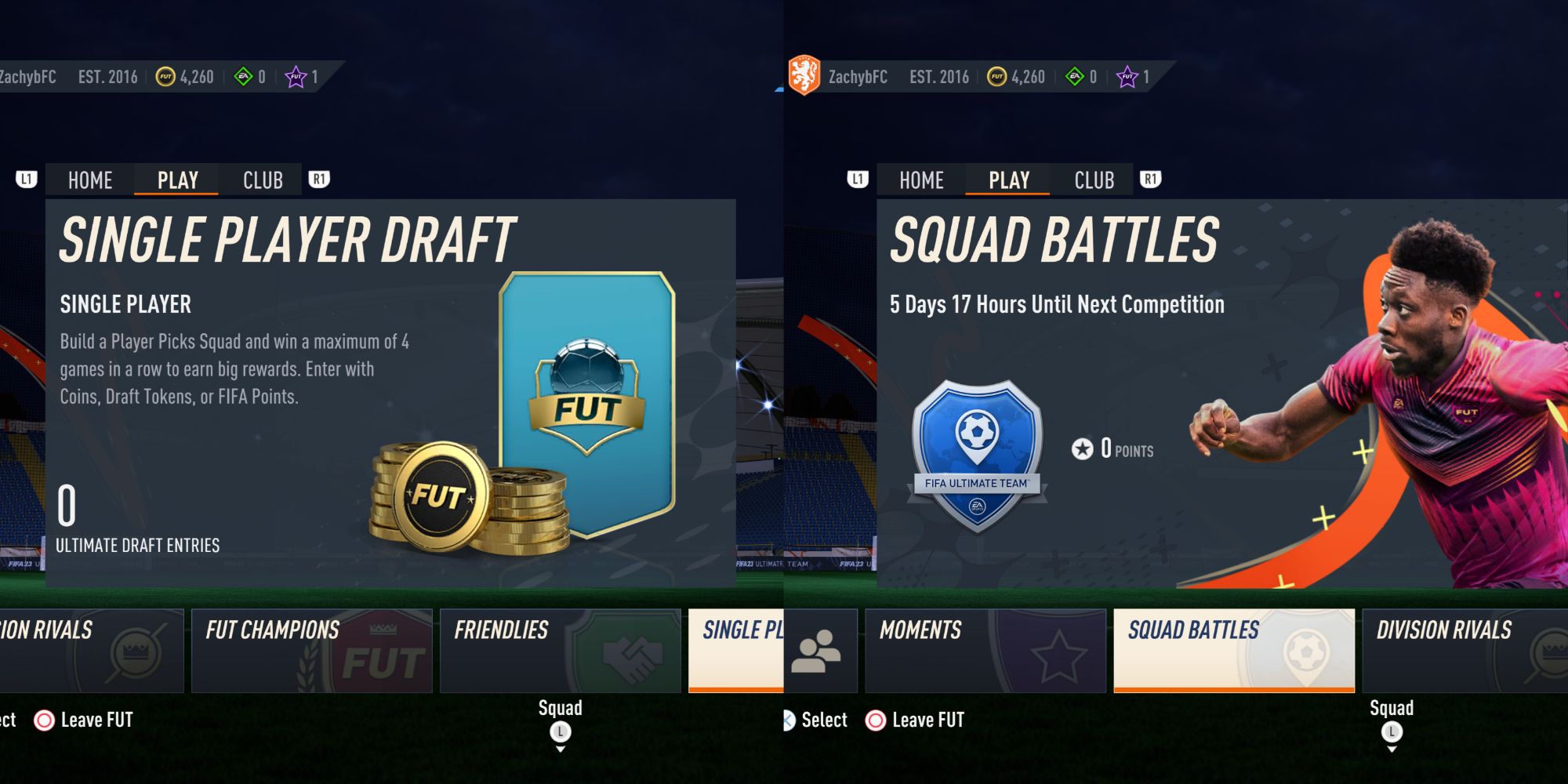 One of the major things for FUT is the online play against other players, to prove you have the best team. When you are just starting out, it can be best to avoid the online modes straight away, as you can not set the difficulty you come up against.
Your best bet is to play the single-player modes; these modes still let you win coins and get rewards, but you play AI at the difficulty you choose. This makes it much easier for you to get used to FUT and then take your team online once you feel ready to do so.
Try To Focus On Team Chemistry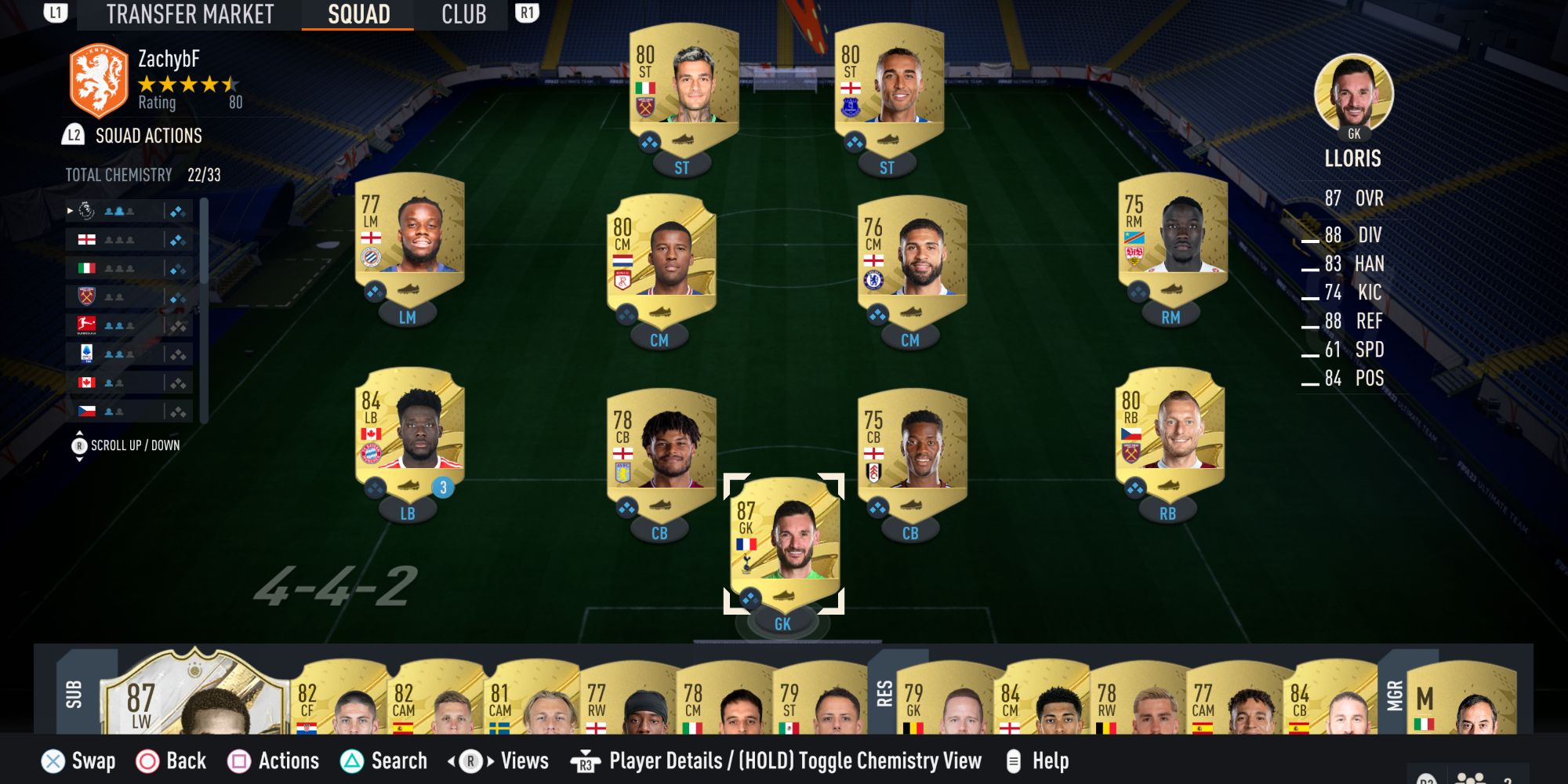 You will learn this if you complete the squad builder challenges, but if you don't, then you need to understand Team Chemistry. It's rather self-explanatory, the higher the chemistry, the better the team clicks. If you have low chemistry then the passing and movement within the team will be disconnected and poor. But if you can get the chemistry high, your team's passing and movement during matches are going to be more fluid, giving you a better chance of winning.
It can be easy to just put your best players on the team and hope for the best. However, singular players will not guarantee you success. Having a well-balanced team is going to be more beneficial to you.
However, in FIFA 23, developers have now introduced Player Chemistry too. This means you can have a bigger influence on how your players connect with each other, in their positions.
This feature was available in the previous iterations of FUT, with lines connecting each player, and changing colour from red to green to symbolise chemistry. It now has three diamonds on each player — these will light up if you have a connection with a close teammate in your position, allowing you to have up to three chemistry points per player. Chemistry is built by having players from the same country, team, and league. You will have a chemistry point for each similarity they have.
You cannot put players out of position, otherwise they will always have zero chemistry (this is shown with an exclamation mark). You can change them into that position, but you need the consumable to do so.
Don't Rely On Loan Players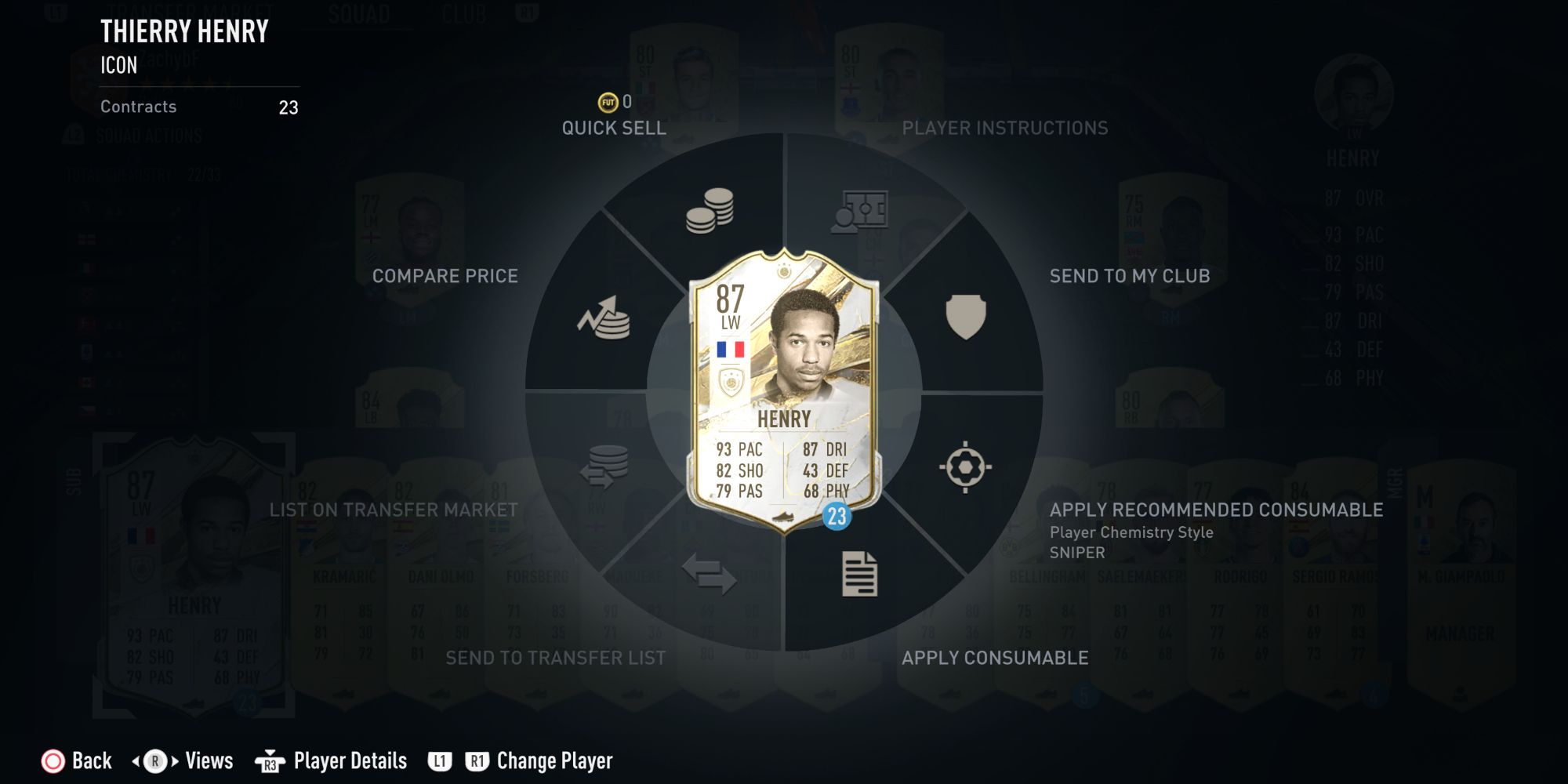 Loan players are great, you can get loaned players in the game that only have a certain amount of games they can play. However, it can be easy to rely on them as they are usually high-rated players. If you rely on them too much and build a team of loaned players, you are going to be in for a shock once the contracts run out and you are left with a normal team.
With normal players, you can add contracts to make sure they can play for the team. Loaned players, on the other hand, are done when their contracts are done, and they cannot be renewed. So be careful putting too many in your team at once, and make sure you have a good backup once the contracts run out.
Transfer List Players Where You Can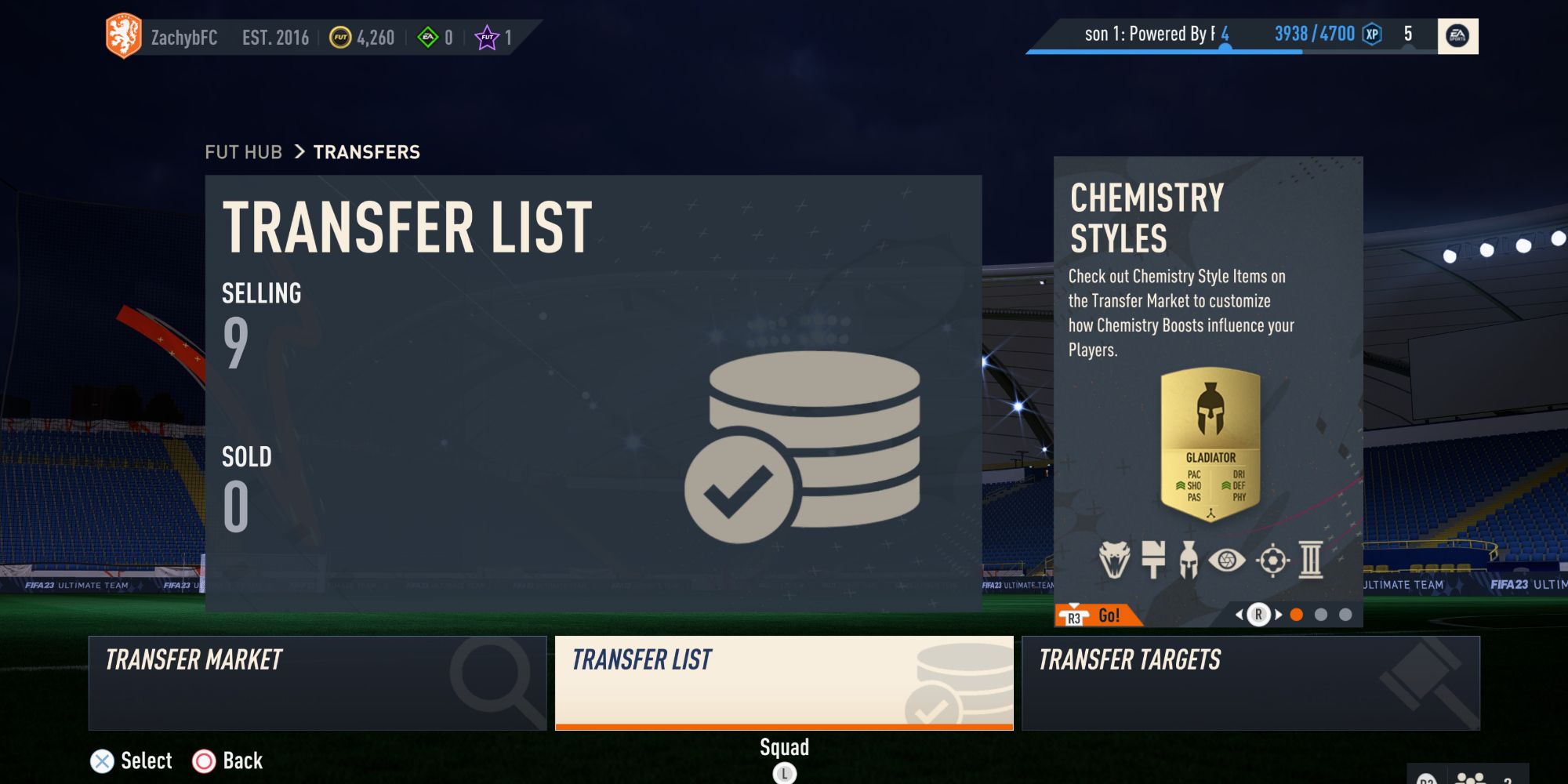 When playing the game, you will get some players and packs that are untradeable. This means you cannot sell them on, but you can trade them in when doing squad builder upgrades. If you get players you can sell, you have a couple of options. You can either Quick Sell for a set amount the game offers or add them to your Transfer List.
When adding them to the transfer list, you can set the auction start price and also put a Buy It Now price, like you would on somewhere like Ebay. This means you have a better chance to get more money for the players, as you can set the start price higher than the quick sell price and other players can bid on it, you could even end up with double what you get for quick sell.
The only downside with trading is that it can take longer for things to sell than with quick sell. If you need fast coins and cannot wait, quick sell may be your best choice.
You Can Play Online With Friends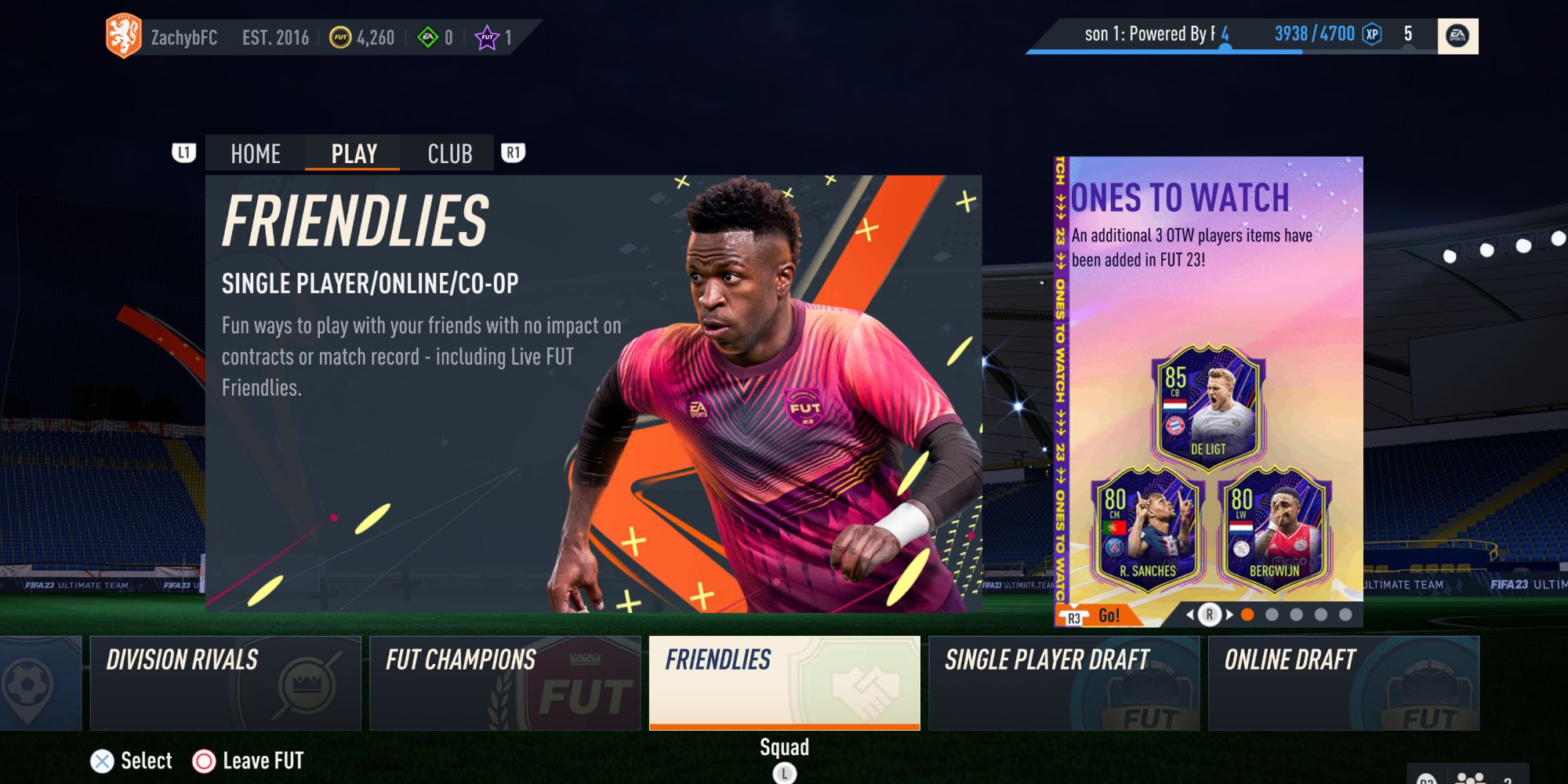 If you are looking to just play with your friends on FUT, Friendlies Mode is your feature. This allows you to play against your friends and show off your team without having to worry about any downsides.
Friendlies mode does not use up your contracts or cost anything to play, but you do not get rewards or coins for playing it. It is just a mode for using your customed team and having some competition with your friends.
Download The Companion App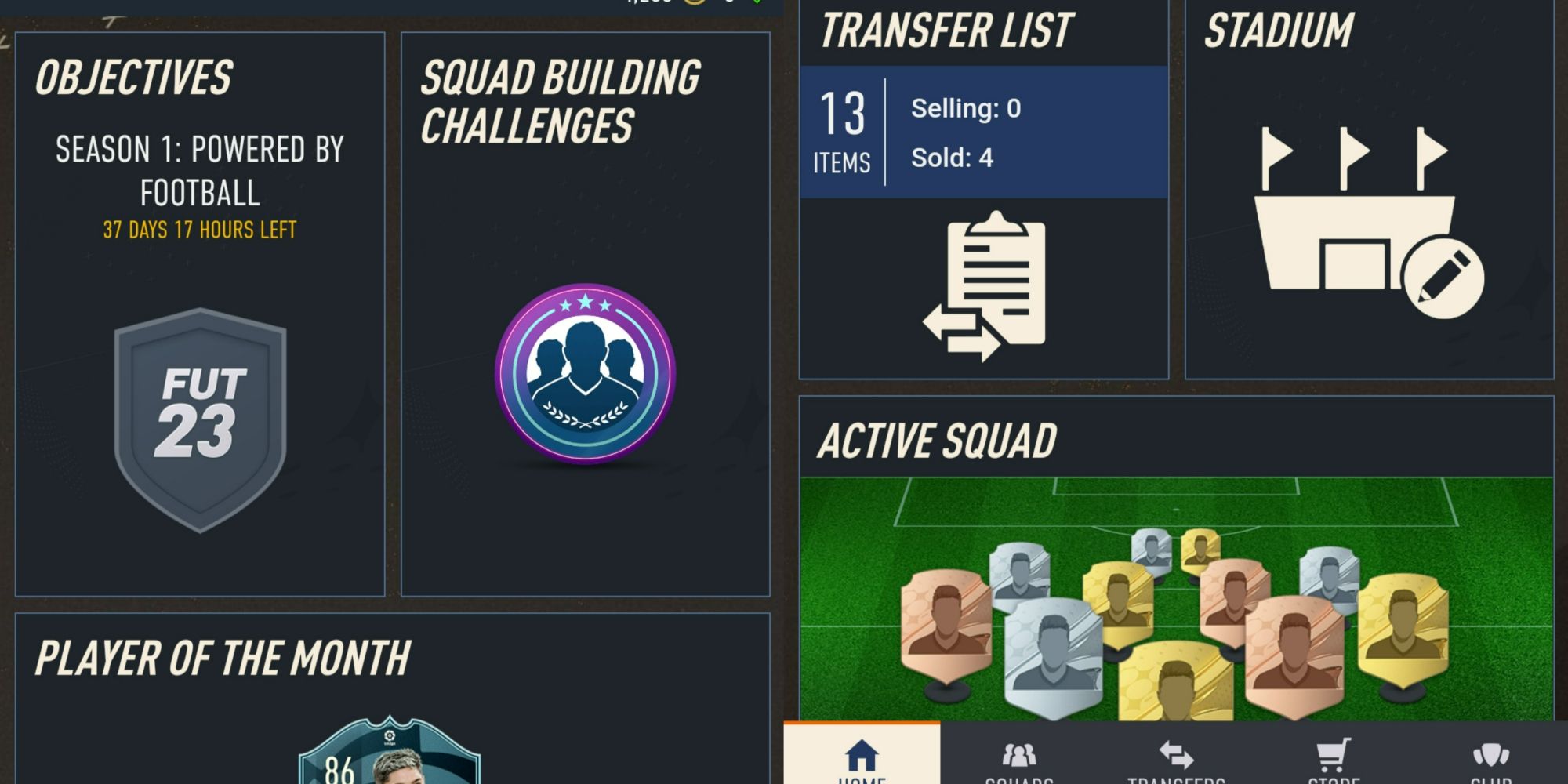 If you want to keep an eye on your team and keep it up to date without having to log into your console or PC then you should consider downloading the FIFA Companion App. The app allows you to make changes to your squad and also deal with any transfers you may be looking at or selling. With the Companion App, you also have the option to do your squad builder tasks instead of having to always do them in-game. This is great should you be on the move but still want to keep an eye on your team and improve it.
The app gives you the freedom to enjoy playing actual games and competing instead of always having to make changes to your team. It can be easy to spend ages in the game moving your team around, doing tasks, and making transfers before a ball is even kicked, so the app takes care of that issue. It is available on both IOS and Android.
Source: Read Full Article