Fortnite: How To Get The Travis Scott Skin
The first of Travis Scott's five Fortnite concerts takes place today. Here's how you can be him in the crowd as you watch the real Scott perform on the virtual stage.
Fortnite might be criticized for a great many things, but one thing it can't be shot down for is its crossover events. Epic has collaborated with Marvel, Netflix, even Michael Jordan to bring new items, skins, and LTMs to the game. This not only keeps its player base interested but also attracts fans of whatever Fortnite has collaborated with each time.
Speaking of Marvel, the comic book behemoth has teamed with Fortnite for the third time in as many years this season. This time around, Deadpool is the one doing the crossing over. Battle Pass owners have been faced with unique challenges each week, with items waiting for those who manage to complete them.
In week seven, those challenges were rewarded with a Deadpool skin. This week, a new crossover skin is available in-game. One that will make players look like Travis Scott. The skin is one small part of what might be Fortnite's most ambitious crossover event to date. A collaboration with Scott during which the singer will perform live in-game five times over the course of the next three days.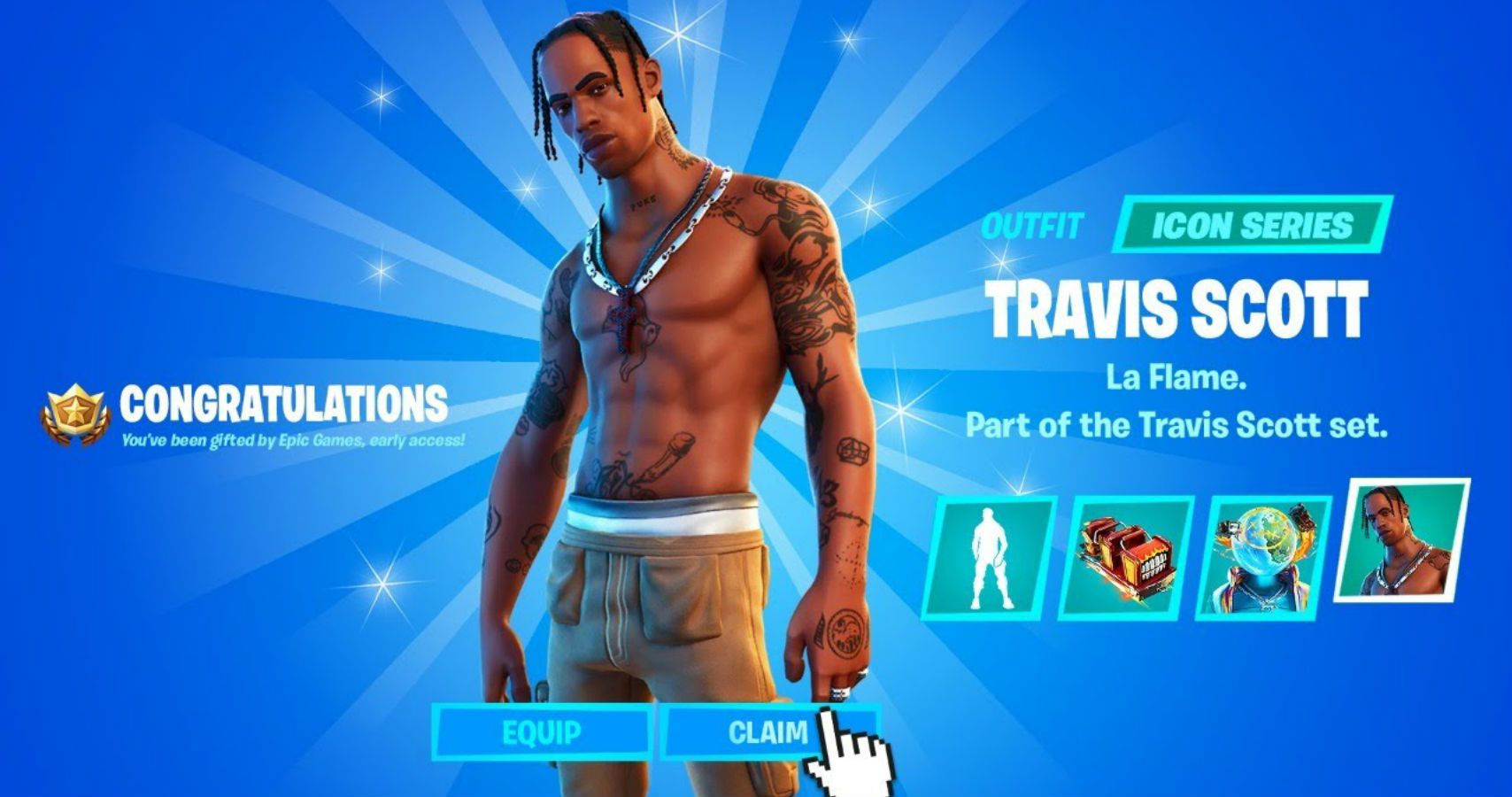 Although there are challenges to accompany Scott's arrival on the island, unfortunately, completing them will not result in his skin being unlocked. The only way players can get the Travis Scott skin is to purchase it from the in-game store. It's available now and costs 1500 V-Bucks. There's the Astronomical Bundle for 2500 V-Bucks which includes the skin, an alternative skin, and two Scott-themed back blings.
Players who want to look like Scott while they watch him perform will need to act fast. At least if they want to achieve that feat before the start of his first live performance. It will take place in-game at 7 pm EST today (April 23, 2020). There will be another performance on Friday, and then three more throughout the day on Saturday. If the concerts generate as much traffic as the Marshmello performance, this weekend could be Fortnite's biggest ever.
Source: Read Full Article