Fortnite: No Sweat Summer Quests
Participate in the No Sweat Summer event to win some very special rewards! It's Summertime and Fortnite is celebrating this in its own way with a themed event. If you decide to take part in these activities, you'll receive some limited-time in-game rewards.
In this guide, we'll tell you everything there is to know about this event. It works a bit differently as each day there will be something new to do and a new part will begin every couple of days. We'll also show you all of the cosmetic items that you can receive for participating.
We'll update this guide as more parts are released.
No Sweat Summer Quests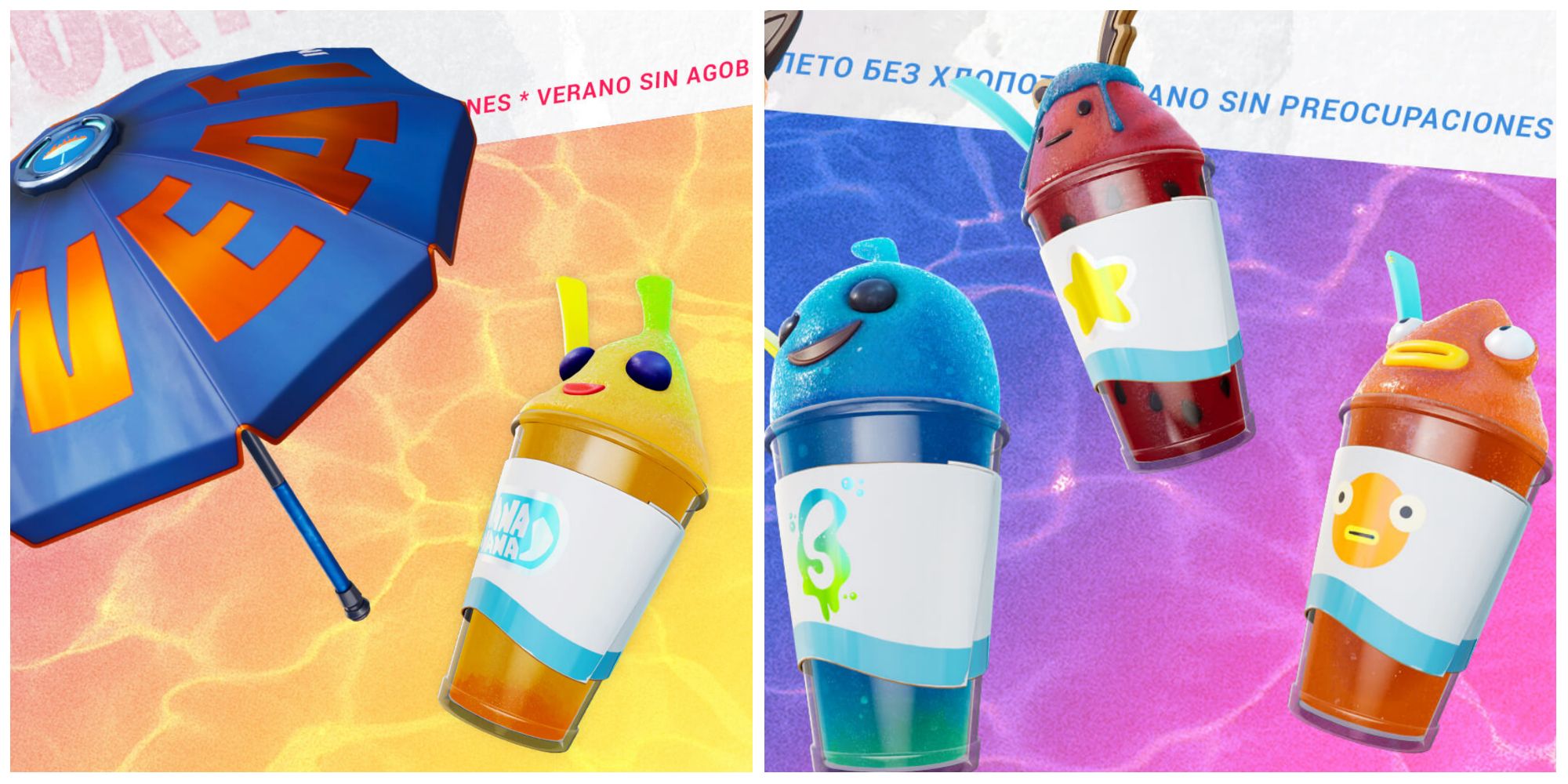 The No Sweat Summer event will run until August 3, at 9am ET so you have until then to complete all quests made available. There will be three parts to the event, and each day a new quest will be released. First, the No Sweat Sponsorship phase and all of its quests will be available from July 21 until July 23, then the No Sweat Marketing phase from July 24 until July 27, and lastly the No Sweat Product Recall phase from July 28 until August 3.
No Sweat Sponsorship
The No Swear Sponsorship quests have all been released and on July 24 we will enter the next phase of the event. Here are all of its quests and the rewards that you'll receive for completing them:
| Quest | Reward |
| --- | --- |
| Land after jumping from the Battle Bus during the No Sweat Summer event. | Ice-Blasted Snow Crunchem back bling. |
| Pick up a No Sweat sign and place it at a Sponsorship location (Sanctuary, Loot Lake). | Meowscles' Tail Style of the Ice-Blasted Snow Crunchem back bling. |
| Complete a lap around the boat race circuit after the starting countdown (around Launchpad). | 15,000 XP |
No Sweat Summer Bonus Goals
There are also bonus goals for completing as many of the quests as you can. This is quite common during Fortnite events and it's a great incentive to keep doing them as No Sweat Summer progresses.
If you complete three No Sweat Summer quests, you'll receive the Nana Frost alternative style for your Ice-Blasted Now Crunchem back bling.
If you complete seven No Sweat Summer quests, you'll be rewarded with the Sweaty Sailed glider.
Lastly, if you complete 14 No Sweat Summer quests, you'll receive the Sweaty Rotation emote.
Source: Read Full Article