Free-To-Play MMORPG Metin2 Receives Entire New Continent In Latest Expansion
Europe's biggest MMORPG, Metin2, recently received the Conquerors of Yohara expansion, which adds the new entire continent of Yohara to the free-to-play world of the Dragon God. The new continent expansion brings us multiple new zones to explore, along with new high-level dungeons and boss creatures to pillage and loot, along with 30 new Champion levels, four new Champion stats, new maps and Guild Territories, and a new 9th skill for each Champion class.
Metin2 is developed by Webzen (MU Online, Rappelz), and published by Gameforge (Aion, Tera, Elsword) in more than 16 languages across Europe. The game has been hosting adventurers in its medieval Asia-inspired setting since 2004. It's set in the world of the Dragon God, and allows us to take on the roles of Warriors, Ninjas, Shamans, Suras and Lycans in high-fantasy action and magic PvE and PvP adventures.
The Conquerors of Yohara expansion brings us into conflict with Sung Mahi and his army of evil minions. This new main storyline chapter will lead us across multiple new zones on the new continent, including an Abandoned Fortress, Dong Gwang Plain, Kian Village, and more. Along the way, we'll encounter new dungeons, such as the Gnoll Caves, a three-zone maze on the Dong Gwang Plain full of nasty new creatures and loot, including the new and important Skull Banners.
We'll have to collect these Skull Banners from various places across Yohara as we venture to the final battle at Sung Mahi Tower. Without enough Skull Banners, we can't gain access to the Tower. Once inside, we'll have to fight and survive solo through 50 levels with three rooms each, with each room severely testing our character's full set of skills. You will definitely want to make sure your Sung Ma's will stats are up to the tasks in here!
To help with that, the Conquerors of Yohara expansion also adds in plenty of new accessories for us to boost our characters' stats and abilities with. Spirit Stones, talismans, bracelets, earrings, and necklaces can be found, created, and enchanted to help improve our battle skills. The expansion introduces Soul Relics, which apply bonuses directly to our characters instead of to our equipment. Also, dropped equipment items now have randomized stats, making a wider variety of equipment customization available for our characters.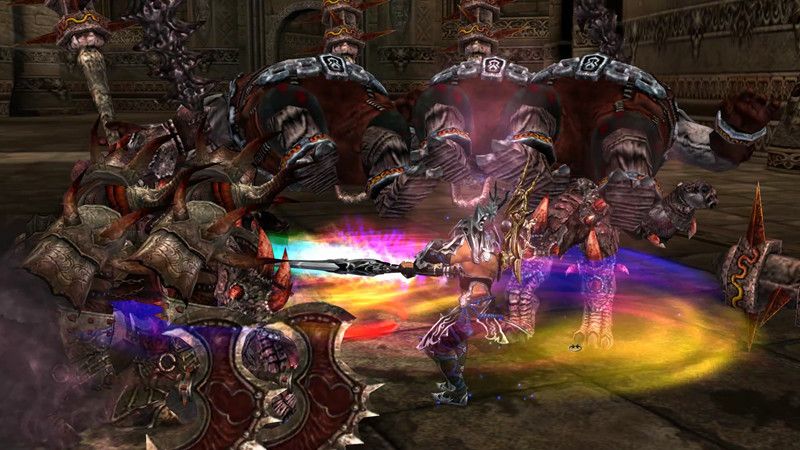 The expansion comes with many more features, which you can find detailed in the Conquerors of Yohara – These Are the New Features post. Metin2 is available for PC free from Gameforge and Steam.
Source: Read Full Article