Game Pass Ultimate Subscribers Get Free Halo Infinite Loot
It's December, and that means Xbox Game Pass is getting some new games. But it also means that existing Game Pass subscribers are getting a new slate of free loot for some of their favorite games, and it so happens that Halo Infinite is one of those games.
Game Pass Ultimate perks for December include a collection of exclusive Halo Infinite rewards, including the 'Pass Tense' MA40 Assault Rifle coating, four 2XP Boosts, and four Challenge Swaps. The skin looks mostly like just a green coating on the standard MA40 which might have something to do with Xbox's recent 20th-anniversary celebration. Other than that, XP boosters and Challenge Swaps are always a plus for getting battle pass ranks.
Even without Game Pass Ultimate (which you should totally subscribe to), Halo Infinite's grindy battle pass has gotten a little less grindy after 343 started giving out 1,000 bonus XP for the first six daily matches. You get 300 XP for the first match of the day, which trickles down to just 100 XP for the sixth match before ending at 50 XP for each match afterward.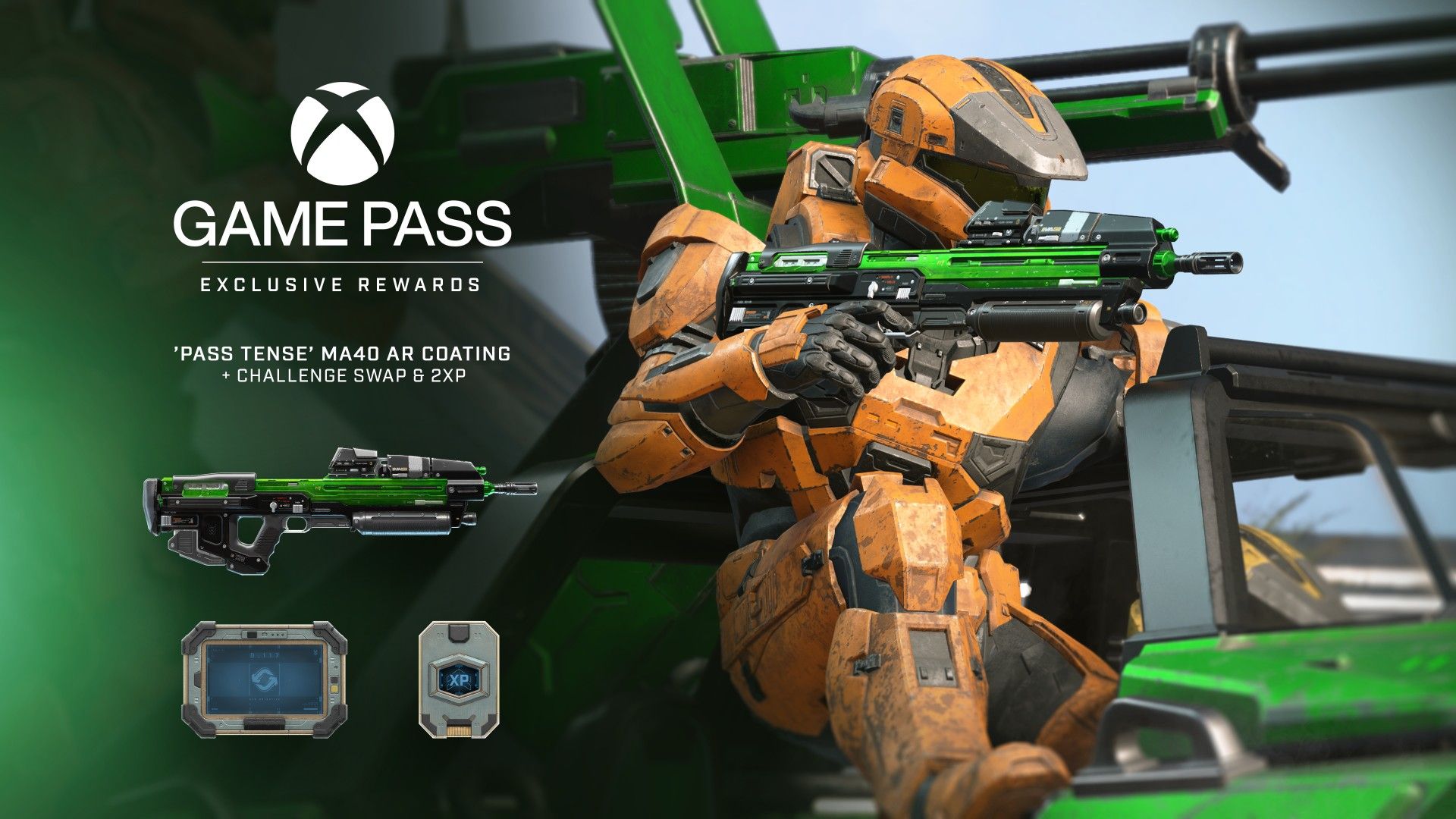 But with the grind shortened, Halo Infinite now turns to a totally different problem. Hackers have invaded Halo Infinite with players calling for the temporary suspension of crossplay until 343 can get a handle on things. Community manager John Junyszek said that the influx of cheaters was "anticipated" given that Halo is a F2P PC game, and 343 has committed to "taking action on bad actors."
It's also not just Halo getting some free goodies with Game Pass Ultimate. Dauntless players can enjoy the New Year's Bundle with the Poison Drake's Eye lantern skin and Monster Breath emote, along with 14 days of Slayer's Club and 25 Patrol Keys. Apex Legends players will receive the RIG Helmet weapon charm, and World of Warships: Legends players can take the helm of the Tier II British destroyer Medea along with several in-game items like credits, boosters, and camos.
Source: Read Full Article